Archives For
I love a good YouTube mashup. These are quite incredible – songs from dissonant genres blended together almost perfectly.
Like Miley Cyrus and Mumford and Sons…
Korn and Taylor Swift…
And this slightly disturbing Slipknot and Justin Bieber song…
Dave Miers is a cool guy. I've never met him. But he seems cool. He does cool stuff like raising money for clean water in India – but he does even cooler stuff than that, he tries to help people know and love Jesus. He's writing a couple of concurrent series on davemiers.com one called Digital Skatepark about using the Internet for Youth Ministry, and some interviews with people like Steve Kryger, Steve Fogg, and little old me - about redeeming social media.
In my post I shared this quote I read on Church Marketing Sucks a few weeks ago which I think sums up the opportunity that social media presents.
"If some day they take the radio station away from us, if they close down our newspaper, if they don't let us speak, if they kill all the priests and the bishop too, and you are left, a people without priests, each one of you must be God's microphone, each one of you must be a messenger, a prophet. The church will always exist as long as there is one baptized person. And that one baptized person who is left in the world is responsible before the world for holding aloft the banner of the Lord's truth and of his divine justice." – Oscar Romero
Here's my big thesis about how churches should use social media:
Doing social media well as an institution is all well and good, but churches need to equip and empower their flocks to use social media as people who don't promote their own image on social media, but the image of Jesus.
Anyway. I say more on that post. Keep track of these two series though. They're good stuff.
Seriously.
I'm not sure YouTube gets any better than this. It wins the Internet. But has a slight language warning…
I have watched it again, and again since my housemate Josh sent it to me.
Can you top it?
There's another Bible conspiracy theory doing the rounds. Each of these is more inane than the last. And each gets media attention from the tabloids. First there was the claim, from a guy named Reza Aslan, that Jesus was a zealot. A political revolutionary. A rebel. Now we have the apparently completely antithetical claim – that Jesus was a pawn of the Roman empire. An invention. Designed to bring the Jews into line and have them adopt pacifism.
Here is this new theory in a nutshell.
'Jewish sects in Palestine at the time, who were waiting for a prophesied warrior Messiah, were a constant source of violent insurrection during the first century.

'When the Romans had exhausted conventional means of quashing rebellion, they switched to psychological warfare.

'They surmised that the way to stop the spread of zealous Jewish missionary activity was to create a competing belief system.

'That's when the "peaceful" Messiah story was invented.

'Instead of inspiring warfare, this Messiah urged turn-the-other-cheek pacifism and encouraged Jews to "give onto Caesar" and pay their taxes to Rome.'
Both claims are odd.
Stupid in fact.
Both claims seem to miss some pretty key elements of the very counter-culture, extremely non-populist, basis of the Christian message, while also relying on the New Testament texts as valid historical documents from which to draw evidence to support their crazy hypothese.
Here's the thing. According to the New Testament – Jesus died. At the hands of both the Roman Empire, and the Jewish establishment.
He can't be a pawn for the Roman Empire because the movement claimed another king existed – a king who shared all the titles Caesar had bestowed upon himself. A king who called himself the saviour of the world. A king proclaimed through a gospel – a word used to described the announcement of new emperors. What self-seeking Roman emperor would hatch a plan like this? None. It's stupid. They were about centralising power, as much as possible, in the hands of the Caesar. Having other kings running around wasn't good for business.
Jesus saying "give to Caesar what is Caesar's" isn't even pro-imperial. It's ambivalent to the empire. He's making a much bigger claim. Coins might have Caesar's image on them. People are made in God's image. Jesus is laying claims to something much bigger than one's money – he wants their fealty. Their loyalty. Their lives.
In some sense Jesus was a revolutionary – he did come to change the social order – but not in the "rebel without a cause" way Reza Aslan suggests he did. He came to change people's priorities – Away from Self. Away from success. Away from family. Away from empire. Four pillars of Roman society… So in Matthew 10…
"Do not suppose that I have come to bring peace to the earth. I did not come to bring peace, but a sword. For I have come to turn

"'a man against his father,
a daughter against her mother,
a daughter-in-law against her mother-in-law—
a man's enemies will be the members of his own household.'

"Anyone who loves their father or mother more than me is not worthy of me; anyone who loves their son or daughter more than me is not worthy of me. Whoever does not take up their cross and follow me is not worthy of me. Whoever finds their life will lose it, and whoever loses their life for my sake will find it.
He equally can't be a tool to unite the Jews in a pacifistic movement – because his first spokespeople condemned the Jewish establishment for killing him, and Jesus spent significant time attacking the Jewish establishment as an expert in the Old Testament – the chances of Rome having the sort of sophisticated understanding of the Old Testament required to construct a significantly complex Messianic claim are fairly slim. And the prospect of the masters of propaganda – and that's what Imperial Rome was, and needed to be for this new thesis to survive – failing to put forward a compelling messianic figure, and coming up with a messiah that most Jews rejected – is risible.
It's stupid.
But the stupidest bit is the idea that one would select a crucified king as remotely compelling – either that a Roman would come up with the idea, or that a Jew would buy it.
"Lets crucify this king. That'll work"
Martyrdom wasn't a particularly effective tool in Rome – so, for example, Cicero was martyred for his opposition to the Empire. And the Empire moved on. Unworried. Execution was meant to kill seditious claims. It usually did. The chances of it starting them are incredibly remote.
And there's textual evidence from the time to support just how dumb this idea is… Cicero himself said, of crucifixion:
"Even if death be threatened, we may die free men; but the executioner, and the veiling of the head, and the mere name of the cross, should be far removed, not only from the persons of Roman citizens—from their thoughts, and eyes, and ears. For not only the actual fact and endurance of all these things, but the bare possibility of being exposed to them,—the expectation, the mere mention of them even,—is unworthy of a Roman citizen and of a free man…"
Paul, one of the Christian story's first storytellers – who'd have to be bought in on the conspiracy (and would have the requisite knowledge of Judaism, it wouldn't surprise me if that's part of the theory… the old "Paul invented Christianity" trick) – was aware that crucifixion was an impossible sell to a first century audience – Jew or Greek. If you wanted a messiah claim to stick, this isn't how you do it…
"Even if death be threatened, we may die free men; but the executioner, and the veiling of the head, and the mere name of the cross, should be far removed, not only from the persons of Roman citizens—from their thoughts, and eyes, and ears. For not only the actual fact and endurance of all these things, but the bare possibility of being exposed to them,—the expectation, the mere mention of them even,—is unworthy of a Roman citizen and of a free man…"
The problem with seeing Paul as the source of this myth is that he completely distanced himself from the Jewish establishment, and Judaism. Read Acts. The Jews are consistently trying to kill him – and he runs from them, into the Roman court system. As a prisoner. He is beaten. He suffers. He eventually dies. Like Cicero. Like Jesus. He'd have to have been pretty bought in to this mission to subjugate his own people, and he doesn't leave his Judaism behind easily. He was on a skyrocketing career trajectory before he joined team Jesus.
For the message of the cross is foolishness to those who are perishing, but to us who are being saved it is the power of God… we preach Christ crucified: a stumbling block to Jews and foolishness to Gentiles.
Anyway. A crucified messiah just didn't wash with the Old Testament expectations. It ran counter to them. To be crucified was to be cursed. Which is part of the whole "Jesus taking our curse upon himself" thing that completely defied messianic categories in the first century. Here's Deuteronomy 21…
"If someone guilty of a capital offense is put to death and their body is exposed on a pole,you must not leave the body hanging on the pole overnight. Be sure to bury it that same day, because anyone who is hung on a pole is under God's curse. You must not desecrate the land the Lord your God is giving you as an inheritance."
That's precisely what Paul says in Galatians 3…
"Christ redeemed us from the curse of the Law, having become a curse for us– for it is written, "cursed is everyone who hangs on a tree."
This wasn't especially convincing to the Jews of his day. They tried to kill Paul too.
And if Crucifixion was stupid and laughable – the claim of a resurrection after that was even further beyond the pale. And yet that is the central claim of Christianity – taught long before Paul came on the scene – such that he can cite it as a creed when he's writing one of his earlier letters…
For what I received I passed on to you as of first importance: that Christ died for our sins according to the Scriptures, that he was buried, that he was raised on the third day according to the Scriptures, and that he appeared to Cephas, and then to the Twelve. After that, he appeared to more than five hundred of the brothers and sisters at the same time, most of whom are still living, though some have fallen asleep. Then he appeared to James,then to all the apostles, and last of all he appeared to me also, as to one abnormally born.
He also seems to keep relying on witnesses. People who aren't him. If you're going to use parts of his letters to support your theory, you need to consider the whole. These 500 witnesses who his first readers can speak to – that's an incredibly large conspiracy theory.
Look. It's a nice modern sociology theory – because it will sell well. But it doesn't work in practice. It misses the point of the texts it uses as evidence. It requires on completely deconstructing them – using post-modern literary theory on pre-modern texts. The author was very much alive in these texts – and the idea of writing with a clear communicative purpose was also very much alive.
These claims should be dead. They are woeful scholarship. And covering them with so much attention – even if half the story debunks them – is woeful journalism. This isn't "objective" reporting of a serious story. This is a stupid story.
Seriously Australia. We can do better. We need to do better.
Call him Ismael…
We have a bunch of people. Humans. With stories. Stories just like Ishmael's. Joining us at church every Sunday.
How can we keep turning our backs on stories like this using pejoratives like "queue jumper" – there is no queue. There is relative safety in refugee camps where the Taliban aren't (as far as I know) driving around shooting people. But how can we say men and women like Ishmael are doing the wrong thing by coming to our shores seeking safety?
This situation is broken. This world is broken. These are people.
We can do better.
I've often wondered. Now I'm going to use this test to try to find out. This is, of course, slightly tongue in cheek. I think these tests are useful, and descriptive, but not prescriptive.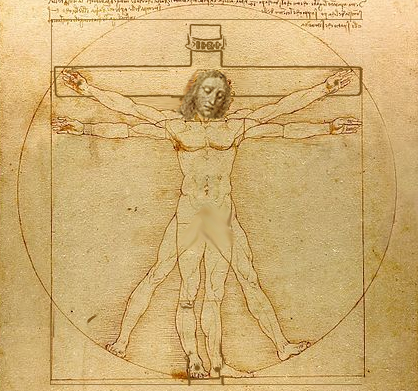 Jesus was a human though. So one imagines that he acted like a human and had a personality, many of these questions would normally require a both/and approach so the answers are shaky… but I've tried to back up my answers to the test questions with some sort of reference to the Bible. The working out is after the "continue reading" link…
The results are in…
ENFJ
Extravert(44%) iNtuitive(38%) Feeling(50%) Judging(67%)
You have moderate preference of Extraversion over Introversion (44%)
You have moderate preference of Intuition over Sensing (38%)
You have moderate preference of Feeling over Thinking (50%)
You have distinctive preference of Judging over Perceiving (67%)
They're obviously imperfect results, because the test isn't geared towards people who by nature transcend complex dichotomies – Jesus is fully God and fully man – it doesn't get more dichotomous than that.
But, according to the personality profile… Jesus is "the giver" – which sounds about right.
Especially in the light of Jesus own statement about his human life… in Mark 10…
"For even the Son of Man did not come to be served, but to serve, and to give his life as a ransom for many."
Some of the bits from that profile…
As an ENFJ, you're primary mode of living is focused externally, where you deal with things according to how you feel about them, or how they fit into your personal value system. Your secondary mode is internal, where you take things in primarily via your intuition.

ENFJs are people-focused individuals. They live in the world of people possibilities. More so than any other type, they have excellent people skills. They understand and care about people, and have a special talent for bringing out the best in others. ENFJ's main interest in life is giving love, support, and a good time to other people. They are focused on understanding, supporting, and encouraging others. They make things happen for people, and get their best personal satisfaction from this."

ENFJ's are so externally focused that it's especially important for them to spend time alone. This can be difficult for some ENFJs, because they have the tendency to be hard on themselves and turn to dark thoughts when alone. Consequently, ENFJs might avoid being alone, and fill their lives with activities involving other people. ENFJs tend to define their life's direction and priorities according to other people's needs, and may not be aware of their own needs. It's natural to their personality type that they will tend to place other people's needs above their own, but they need to stay aware of their own needs so that they don't sacrifice themselves in their drive to help others.
Timelapses are cool. This is a timelapse. This is cool.
Lasers are cool. This has lasers. This is cool.
I had a crack at answering the conundrum that is the violence of the Old Testament in an essay in first year. And again in preparation for an exam last year. I'm still working out exactly what my answer to this moral question is – I think I've decided I was wrong in my earlier efforts to get my head around this issue.
I think I'm closer to the answer, and I'm hoping writing this post helps me get closer again… it's a complex question, so it requires quite a bit of complex working out. And this post is some of my working. It's long. It's the longest post I've ever written. So maybe grab popcorn or something. Or just skim it. I thought about making this a series of posts, but I'd rather just have one long one, and not occupy people's feed readers for days. Sorry. Skipping one post is easier than skipping eight.

Brick Testament rendition of Joshua 10:30
So did God carry out genocide in the Old Testament? And does that matter?
I think he did. And I think it does.
But not in the way the the New Atheists want to think it happened – or matters. I think most people operate with far too small a picture of God. A picture of God that looks like a big human, who should act like a big human, and should be judged like a big human.
This issue is much more complicated than flat and 'literal' readings of the text made popular by the likes of the New Atheists allow, and I can't understand the indignation these Dawkinesque types direct towards a God they don't even believe exists…
The question isn't really "did God do this" – either he did or he didn't. If you don't think God exists then you've really got nothing to complain about when it comes to the events described in the Old Testament. If there's no God involved then Israel should, according to the narrative, be commended as the little guy who did everything they could, against the odds, to survive amidst nations of bullies – who did worse things enemy children than kill them in battle.
The question is, if God did this, why aren't we rising up in rebellion against him and trying to take him out in some sort of cosmic battle? The old epics are full of this stuff. Why are people so keen to worship, love, and revere him? Why are people prepared to speak of him as good?
What Christians are really being asked when they're asked this question is "how can you be part of something like this, rationally, aren't you better off writing it off as a nasty myth?"
But anyway, here's a walk through my present thinking on this question… It's quite possible I am wrong. It should always feel wrong to be appearing to be defending genocide, especially if it involves the death of children.
I don't think it's going to be satisfactory to everybody. It possibly won't be satisfactory to anybody. But this will be where I send people when they ask me what I think about violence or genocide in the Old Testament. It's meant to be comprehensive. It's hopefully a helpful window into how I can still be a Christian while acknowledging that there are things we understand to be shocking in the Bible.
And if you're one of those people I've sent here in the future, or you've been sent here by someone else – I want you to know four things.
Firstly, I just want to say from the outset that you don't need to worry – I think there's a big difference between something being described in the Bible and something being prescribed (or commanded) in the Bible.
Secondly, I really don't want to shirk things here. I don't want to dodge the question. I don't want to pretend there's nothing that looks like genocide in the text of the Old Testament (or, perhaps more importantly – though I'm largely dealing with the Old Testament – in the picture of Hell, God's judgment, in the New Testament). I also don't want to defend God, or defend the authority of the Bible. God doesn't need me. He speaks for himself, through the Bible. I'm ultimately, in this piece, trying to defend the rationale, in my head, for thinking it is morally and intellectually coherent to submit to, and revere, the God of the Bible.
Thirdly, I quote big chunks of the Bible here – for two reasons, I want to show my working, and show how I think the Bible accounts for its own content, and secondly I don't want to assume that you, dear reader, are necessarily familiar with what the Bible says, or that you'll look it up. I've tried to bold the bits that are extra significant for my argument so that you can skim. I've used headings to break up the monotony of the text, and to help you skim to bits that might scratch the itch that has brought you here.
And lastly, if you don't stick around to the end of the post (because it's quite substantial) – it's important, I think, that you consider the character of the God who Christians believe is behind both the Old and New Testaments – an infinite God who sends himself into a finite world, to a death on the cross, for people. This is a big deal.
Bigger than we can grasp.
We who are born to die, for whom death is a day to day reality – we sort of take death for granted. It's part of our daily assumptions and decision making process. It's real. But God dying? An infinite and immortal God – a person of the Trinity – becoming man and dying, is actually a really, really, big deal. It takes a bit of a revolution in our thinking to get that. But how many human lives is one infinite life worth? Mathematically speaking?
Using a poor analogy – how many ants is it ok to kill to save one human life? I think we're approaching the magnitude of the cross when we get a sense of that question.
Anyway. If you want to read on…
This is an essential guide to growing a font, or choosing a beard. Should you wish to do either.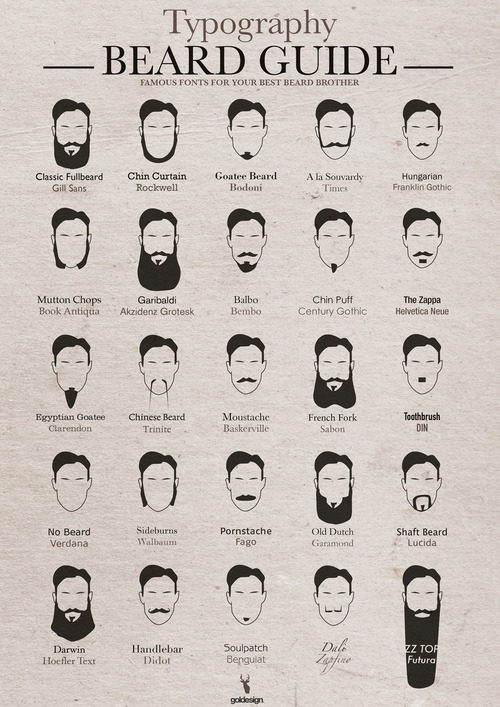 Designed by Typostrate.
This is great.
So is the original.
I mentioned a few weeks ago that we're excited about our (potential) job for next year – starting a new church at South Bank (in Brisbane's CBD) with Creek Road. And that is a big part of what we're excited about for next year.
Check out this video about what's happening at Creek Road.
But Robyn and I are also excited about something bigger than what's happening at Creek Road.
Something that's happening in Brisbane.
Something amazing.
Our friends the Cowlings are coming to Brisbane to work for AFES. Izaac and I grew up together in Maclean – on the New South Wales North Coast. It's such a thrill for me that several of my friends from Maclean love Jesus. It's a bigger thrill that Izaac and Sarah are coming north to share that love for Jesus with others – at Griffith University.
Griffith is a uni of 42,000 students. Almost a quarter of them are overseas students. It's a huge mission field. Spread across multiple campuses. We're excited about the idea of Izaac and Sarah joining up with AFES. We're excited about more workers joining the harvest in Queensland. We're very much looking forward to our kids growing up with their kids. In the providence of God our daughters and sons are the same age.
If you know Izaac and Sarah – you should stop reading now – and head over to their support page at AFES, and figure out how you can help them out.
If you don't. Then here's my pitch for you to support Izaac and Sarah.
I don't normally include what is called, in marketing terms, a "call to action" in my blog posts. I especially don't try to leverage my blogging into anything like a financial benefit for myself (unless you somehow manage to find an affiliate link for an amazon book I've reviewed in the past – but I can confirm that I have made less than $20 from that in a few years).
I'm not on about money.
But if you enjoy St. Eutychus, or if you don't, but you love the idea of supporting some people who want to see uni students in Brisbane getting a chance to hear about Jesus, then can I ask you to consider throwing some cash to Izaac and Sarah? Can I urge you to pray for them as they make the move, with their young family, to Brisbane?
If you're in Queensland, and you would consider supporting these guys, but feel like you need to learn more about them – come and have a coffee with me. I'll make it. And we can talk. Shoot me an email. Tweet me. Text me. Let's make this happen.
I like these videos a lot. I come back to them occasionally. They have pretty huge explanatory power – but they are all sort of depressing and without lasting hope.
Life is amazing. And improbably. And amazingly improbable. And we all have different ways of dealing with the improbable hand we've been dealt.
This has been the pursuit of smart people since before the smart guy in Ecclesiastes (in the Bible) – but there haven't been any particularly new answers. Life as we experience it is a vapour. Nothing is new.
These come from smart people: Ze Frank (The Time You Have – but seriously, check out his animal videos), Leonard Read (I, Pencil) and David Foster Wallace (This is Water).
They all kind of remind me of the Wisdom literature – which I spent a fair bit of time reading for my thesis thing. They're also a bit like sermons. Sermons about what it means to be human.
This is Water
The video misses what I think is the most pertinent point Wallace made in the speech. Which was given to a bunch of graduating students.
"This, I submit, is the freedom of a real education, of learning how to be well-adjusted. You get to consciously decide what has meaning and what doesn't. You get to decide what to worship.
Because here's something else that's weird but true: in the day-to day trenches of adult life, there is actually no such thing as atheism. There is no such thing as not worshipping. Everybody worships. The only choice we get is what to worship. And the compelling reason for maybe choosing some sort of god or spiritual-type thing to worship — be it JC or Allah, bet it YHWH or the Wiccan Mother Goddess, or the Four Noble Truths, or some inviolable set of ethical principles — is that pretty much anything else you worship will eat you alive. If you worship money and things, if they are where you tap real meaning in life, then you will never have enough, never feel you have enough. It's the truth. Worship your body and beauty and sexual allure and you will always feel ugly. And when time and age start showing, you will die a million deaths before they finally grieve you. On one level, we all know this stuff already. It's been codified as myths, proverbs, clichés, epigrams, parables; the skeleton of every great story. The whole trick is keeping the truth up front in daily consciousness.
Worship power, you will end up feeling weak and afraid, and you will need ever more power over others to numb you to your own fear. Worship your intellect, being seen as smart, you will end up feeling stupid, a fraud, always on the verge of being found out. But the insidious thing about these forms of worship is not that they're evil or sinful, it's that they're unconscious. They are default settings."
He's so close to nailing the Christian understanding of idolatry.
But here are the other two…
The Time You Have in Jelly Beans
I, Pencil
I, Pencil does get a little bit theological.
There is a fact still more astounding: The absence of a master mind, of anyone dictating or forcibly directing these countless actions which bring me into being. No trace of such a person can be found. Instead, we find the Invisible Handat work.

… Since only God can make a tree, I insist that only God could make me. Man can no more direct these millions of know-hows to bring me into being than he can put molecules together to create a tree.
I tried to find an equally compelling video about life following Jesus – because his arrival on earth changes up the vapour verdict of Ecclesiastes, provides a different understanding of the "water" that surrounds us, that we breathe in, that defines our reality, provides a different way for us to think about our jelly beans or days on the earth, and how to spend them, and his amazingly improbable life – God made man, murdered and resurrected to redefine our humanity – is a greater story than the improbable and amazing story of the pencil. Or any human ingenuity.
The best I've got is this one – a sermon Jam from David Platt.
This one isn't bad either. I don't mind the "sermon jam" as a genre.
And Francis Chan's "God is Better" is a nice counter point to "This is Water"…