Archives For Communication
This is how Microsoft chooses to sell new technology. It's nice. But Apple looks to the future…
You may have noticed things are a little quieter than normal here… there are various reasons for that. The big one is that we're in the throes of moving house (we have to find a new rental before next weekend). Robyn and I are both also working on our Masters projects. Which are pretty time consuming.
I'm not sure how much the Internet wants to read my thoughts as they develop (I'm pretty excited – but I realise pouring over classical texts looking for relatively obscure parallels to bundle together isn't everybody's cup of tea). So I'll try to keep project related posts to a minimum…
But here are some cool bits about the connection between Paul and Cicero that I'm trying to establish… from James May's "Cicero and His Life" in Companion to Cicero: Oratory and Rhetoric.
For the record – my thinking is that Paul borrowed from Cicero in his critique of the sort of oratory that was popular in Corinth – particularly in heavily emphasising ethos to the point of embodying his message.
There are a few connections between Paul and Cicero – Paul was a Roman citizen from Tarsus – one of the big three cities for a rhetorical education. Cicero was governor of Tarsus for a year (well – Cilicia, the province that Tarsus is the capital city of), around the time that he wrote a couple of his more famous rhetorical handbooks. I read one tangent in one article somewhere that suggested Paul's grand daddy may even have received his Roman citizenship for helping Cicero in a military campaign. Here are some details about Cicero in Tarsus…
But in March of 51 B.C., much to his dismay, he was sent as proconsul to the large province of Cilicia in Asia Minor. Upon his arrival, he found matters, both civil and military, in much disarray. He set about restoring order, fixing reasonable interest rates, and fighting extortion. Faced with the threat of a possible invasion by the Parthians, he shored up his military forces and undertook a small campaign against the hill-tribes of Mt. Amanus. After a siege of 46 days, he captured the stronghold, and was granted a supplicatio (a public thanksgiving) by the Senate. Although he long cherished hopes for a triumph, these were never realized.
There are some cool connections with how Paul describes his approach to public speaking and some stuff Cicero commends (eg a weak entry when your topic is substantial and overwhelming), but none more than the idea that to be truly persuasive a speaker should not just believe in their cause, but embody it.
Both men – Cicero, and Paul – were essentially speaking against the Roman empire and the sweeping, blasphemous claims of the emperors who believed they were gods on earth. So there's a connection there too. Both were martyred for their opposition to the empire.
Both arguably made ethos a much more substantial aspect of persuasion than it had been, or than it was considered by opponents who would do and say anything for status. Here's a quote from Cicero on ethos and persuasion (De oratore 2.182)…
"Well then, the character, the customs, the deeds, and the life, both of those who do the pleading and of those on whose behalf they plead, make a very important contribution to winning a case. These should be approved of, and the corresponding elements in the opponents should meet with disapproval, and the minds of the audience should, as much as possible, be won over to feel goodwill toward the orator as well as toward his client. Now people's minds are won over by a man's prestige, his accomplishments, and the reputation he has acquired by his way of life. "
Here's a bit from May on how Cicero embodied his position – even to the point of suffering…
"In stark contrast stands the character of Cicero the patriot, true and unfailing, ready and willing to put his life on the line for the survival of the state—in fact, he is in a way the symbol, even the literal embodiment of the Republic. Nearly twenty years after his consulship, Cicero finds himself once again leading the Senate and the state in the midst of an internal crisis. Two decades earlier, he had fashioned himself as the imperator togatus (the civilian commander ), the pacis alumnus (the nursling of peace), who would go to any length—including voluntary exile—to save the state without recourse to arms. Now, on the contrary, he presents himself as the princeps sumendorum sagorum, 'the leader in the putting on of military cloaks,"
For Cicero the pursuit of the Republic meant fashioning, and refashioning the understanding of his character as he rose through the ranks – always making sure his life matched his message as a visual.
Paul takes this principle, and adapts it to the unchanging message of sacrifice and the deliberate giving up of status for others that is part of speaking about the crucified King.
Here's some key bits from 2 Corinthians, where I reckon Paul hammers this cross-shaped ethos thing.
Chapter 4
Therefore, since through God's mercy we have this ministry, we do not lose heart.2 Rather, we have renounced secret and shameful ways; we do not use deception, nor do we distort the word of God. On the contrary, by setting forth the truth plainly we commend ourselves to everyone's conscience in the sight of God.

5 For what we preach is not ourselves, but Jesus Christ as Lord, and ourselves as your servants for Jesus' sake. 6 For God, who said, "Let light shine out of darkness," made his light shine in our hearts to give us the light of the knowledge of God's glory displayed in the face of Christ.

7 But we have this treasure in jars of clay to show that this all-surpassing power is from Godand not from us. 8 We are hard pressed on every side, but not crushed; perplexed, but not in despair; 9 persecuted, but not abandoned; struck down, but not destroyed. 10 We always carry around in our body the death of Jesus, so that the life of Jesus may also be revealed in our body. 11 For we who are alive are always being given over to death for Jesus' sake, so that his life may also be revealed in our mortal body.
Chapter 5
11 Since, then, we know what it is to fear the Lord, we try to persuade others. What we are is plain to God, and I hope it is also plain to your conscience. 12 We are not trying to commend ourselves to you again, but are giving you an opportunity to take pride in us, so that you can answer those who take pride in what is seen rather than in what is in the heart.13 If we are "out of our mind," as some say, it is for God; if we are in our right mind, it is for you. 14 For Christ's love compels us, because we are convinced that one died for all, and therefore all died. 15 And he died for all, that those who live should no longer live for themselves but for him who died for them and was raised again…

18 All this is from God, who reconciled us to himself through Christ and gave us the ministry of reconciliation: 19 that God was reconciling the world to himself in Christ, not counting people's sins against them. And he has committed to us the message of reconciliation. 20 We are therefore Christ's ambassadors, as though God were making his appeal through us. We implore you on Christ's behalf: Be reconciled to God. 21 God made him who had no sin to be sin for us, so that in him we might become the righteousness of God.
Chapter 11
"Whatever anyone else dares to boast about—I am speaking as a fool—I also dare to boast about. 22 Are they Hebrews? So am I. Are they Israelites? So am I. Are they Abraham's descendants? So am I. 23 Are they servants of Christ? (I am out of my mind to talk like this.) I am more. I have worked much harder, been in prison more frequently, been flogged more severely, and been exposed to death again and again. 24 Five times I received from the Jews the forty lashes minus one. 25 Three times I was beaten with rods, once I was pelted with stones, three times I was shipwrecked, I spent a night and a day in the open sea, 26 I have been constantly on the move. I have been in danger from rivers, in danger from bandits, in danger from my fellow Jews, in danger from Gentiles; in danger in the city, in danger in the country, in danger at sea; and in danger from false believers. 27 I have labored and toiledand have often gone without sleep; I have known hunger and thirst and have often gone without food; I have been cold and naked." 

Cicero was an impressive guy. He wanted people to follow him – imitate him – and be equally impressive. He was an incredible communicator. Paul was, in my mind, more impressive (while, paradoxically, being deliberately unimpressive) – and he called people to follow a more impressive guy. Jesus. His communication, from a PR point of view, has been much more impressive than Cicero's. Cicero's campaign basically died with him – Paul's has lasted two thousand years, and essentially changed the Roman Empire for the better.
Watch this.
Content is king. Story telling is essential. Letting go of control and enabling other people to authentically tell your story is the ultimate goal.
Now imagine what our communication of the gospel would be like if we were as enthusiastic about Jesus as Coke drinkers are about Coke.
It's interesting to see how much "ethos" they mix into their marketing with their "Live Positively" project.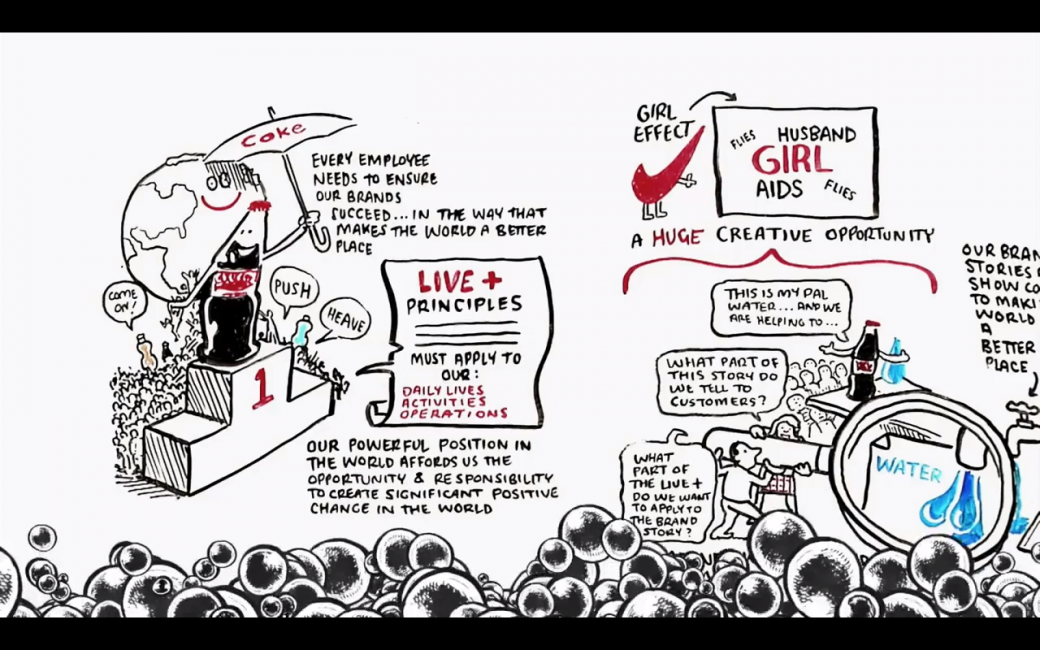 This is kind of what I'm arguing we should be doing in my research project.
At QTC, in the preaching subject, people are asked to write a magazine styled thing as part of their portfolio. A couple of people have asked me if I have useful tips. One person last year. One person this year.
I said yes. I thought I might put them here. I'll even check with the lecturer to see if they're helpful.
Here are ten tips for writing a magazine style article. From the top.
1. Write an effervescent heading that won't fall flat in just five easy steps. Your heading should be descriptive, but not in a boring way. Pick a fun adjective that is a little jarring, add something that contains a value proposition. Juxtaposition can be fun. So can interesting metaphors or imagery.
2. Write a catchy hook. Make it your lede. Unravel the string so your reader follows it. A lede is your first paragraph. A catchy hook is an angle that makes someone want to read the whole thing. I'd say a magazine article is slightly different to a news article. You don't want to put fluff in your lede in a news article – you want the who, what, where, when, why, and how – I'd say a magazine article does the heavy lifting in the second paragraph and aims to entertain and continue the headline's value proposition in the first paragraph. This hook becomes something very much like your "big idea" – it should tie the story together. The conclusion should solve the dilemma or answer the question the hook presents. So should everything else in the article. Each paragraph should be the natural next bit of the story – unless you throw in a really interesting tangent (you can get away with this a little better in magazines than anywhere else – but it has to be really interesting).
3. Find some compelling talent. Stories about people are the best. Stories about people you want to read about are the best of the best. Find something interesting to say about an interesting topic using an interesting person and you're away. Or find a new way to say something old and boring.
4. A picture is worth a thousand words. 
5. Use "featured" quotes to highlight your main points for readers who scan. 
Featured quotes look something like this.
They stand out from the text around them. Especially if you:
put them in bold italics.
6. Writing a magazine article is a lot like preaching if you are following the ten preaching tips from QTC (that is why this is in the subject) – use interesting words. Don't be afraid to be a little more expressive than a newspaper writer – but don't use more words than necessary. Be concise and clear – but interesting. Also – one difference is that print articles, by the nature of having been to a printing press, printed, and distributed, are always talking about past events so are always in the past tense (unlike sermons preached QTC style).
7. Mix up the sentence length a bit. I remember reading a Fairfax Newspapers style guide once upon a time that suggested the average sentence in a newspaper article should be 25 words, because a sentence also functions as a paragraph. This isn't (always) true in a magazine. A sentence is. Within a paragraph.
8. Read other magazine articles. Find a style you like. Copy it. I love the writing on Grantland.
9. Buy lots of books on writing style and editing. Even if you don't read them you'll feel better about yourself. I have eight.
10. Start a blog. Practice writing things that you find interesting. Find your voice, sound like you – figuring out what you like, and how you should write, are important steps – but they'll leave you sounding like a monotonous automaton if you don't move to trying to apply those tips in the real world. Try to move to writing about things other people might find interesting to. Get famous. Send me money.
Every time this gets reposted somewhere I think "I really should add that to the virtual filing cabinet that is my blog"… This time I had the will, and the headspace… so here are some great storytelling tips that have helped Pixar produce blockbuster after blockbuster.

Image Credit: Aerogramme Studio
They were tweeted to the world by a Pixar staffer. They're part fun, part principled, part practical, part imaginative, part geared to get your creative juices flowing after writer's block…
You admire a character for trying more than for their successes.
You gotta keep in mind what's interesting to you as an audience, not what's fun to do as a writer. They can be very different.
Trying for theme is important, but you won't see what the story is actually about til you're at the end of it. Now rewrite.
Once upon a time there was ___. Every day, ___. One day ___. Because of that, ___. Because of that, ___. Until finally ___.
Simplify. Focus. Combine characters. Hop over detours. You'll feel like you're losing valuable stuff but it sets you free.
What is your character good at, comfortable with? Throw the polar opposite at them. Challenge them. How do they deal?
Come up with your ending before you figure out your middle. Seriously. Endings are hard, get yours working up front.
Finish your story, let go even if it's not perfect. In an ideal world you have both, but move on. Do better next time.
When you're stuck, make a list of what WOULDN'T happen next. Lots of times the material to get you unstuck will show up.
Pull apart the stories you like. What you like in them is a part of you; you've got to recognize it before you can use it.
Putting it on paper lets you start fixing it. If it stays in your head, a perfect idea, you'll never share it with anyone.
Discount the 1st thing that comes to mind. And the 2nd, 3rd, 4th, 5th – get the obvious out of the way. Surprise yourself.
Give your characters opinions. Passive/malleable might seem likable to you as you write, but it's poison to the audience.
Why must you tell THIS story? What's the belief burning within you that your story feeds off of? That's the heart of it.
If you were your character, in this situation, how would you feel? Honesty lends credibility to unbelievable situations.
What are the stakes? Give us reason to root for the character. What happens if they don't succeed? Stack the odds against.
No work is ever wasted. If it's not working, let go and move on – it'll come back around to be useful later.
You have to know yourself: the difference between doing your best & fussing. Story is testing, not refining.
Coincidences to get characters into trouble are great; coincidences to get them out of it are cheating.
Exercise: take the building blocks of a movie you dislike. How d'you rearrange them into what you DO like?
You gotta identify with your situation/characters, can't just write 'cool'. What would make YOU act that way?
What's the essence of your story? Most economical telling of it? If you know that, you can build out from there.
These have been all over the web – but I got them here this time.
Mike Godwin, the man behind Godwin's Law, has given a nice little interview regarding his eponymous dictum…
These bits are my favourite.
On why he coined the law in the first place…
"The thing it seemed to me worth doing was to prevent the Holocaust from turning into a cliché, or into a handy arrow in someone's rhetorical quiver. I was entering into the online world pretty deeply in the eighties, and I was offended by how glibly these comparisons came up — almost invariably inappropriately. My feeling was that the more people got into this habit, the less likely that people remembered the historical context of all this. And as you know, one of the injunctions of Holocaust historians is that we must never forget, we have to remember. And I just thought, Well, I'm going to do a little experiment and see if I could make people remember."
On his daughter's use of the law…
…There was a point where my daughter, who is about to turn 20, when she was in her early teens, she thought it was a hoot when she was mad at me to compare me to Hitler. She'd look at me with a very mischievous look and say, "You know, you're acting just like Hitler."
And this important bit…
Do you ever come across Nazi comparisons in discussions of American politics that you find legitimate?
You know … sure. American history has its own flirtations with fascism and racism and militarism, and people have believed in any and all of these things, so with certain individuals it has to come up from time to time. So it's not the case that the comparison is never valid. It's just that, when you make the comparison, think through what you're saying, because there's a lot of baggage there, and if you're going to invoke a historical period with that much baggage you better be ready to carry it.
This free Media Relations ebook (PDF) from Church Juice echoes much of what I've written here over the years, but with better typograpgy. It's a very handy resource.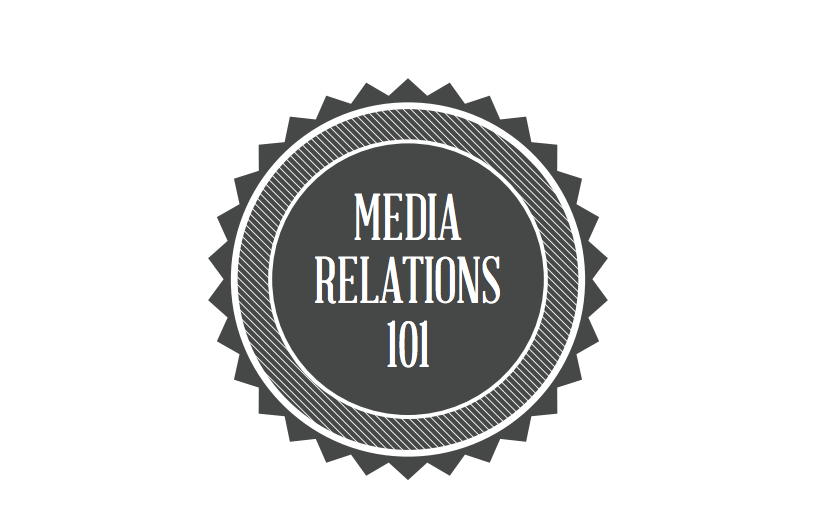 This behind the scenes look at TED is pretty cool – especially when they talk about what they're looking for to make a "lecture" a "story"…
They also talk a bit about "getting out of the way of the idea" when it comes to what you do and say, but supporting it in terms of how the idea is presented.
It's got me wondering what that would look like in the church context.
I find myself in need of some people who can give constructive feedback on something new and exciting.
If that's not you, then feel free to go back a couple of posts for some hilarious goats.
If it is you, we're a couple of days away from launching a new website at Creek Road – this has been a labour of love for a few of us for a month or so – including a pretty handy web developer who can do just about anything, a writer or two, and some talented graphics types, and we're now so caught up in it that it's very hard to be objective. If you want to check it out, and let me know what you think in the comments here – that'd be great. I'll update this post with a link to the actual site when it goes live too… I'm hopeful it does what we wanted it to do, and I'm also hopeful that with a little bit more work we'll be able to turn what we've done into something that can be used as a WordPress theme by other churches without too much trouble.
Our big aim is for the website to be something that's aimed at people who aren't from a church background, so we want the gospel to be the focus, and to be pretty clear. If you find any unhelpfully complex jargon I'd love to know that too.
There are a couple of things that aren't exactly what I want them to be – when you hit the link for more posts the alignment goes funny – but that's the nature of pinboard type sites. I'm hoping to replace some of the wordiness with videos, but words do better things with search engines…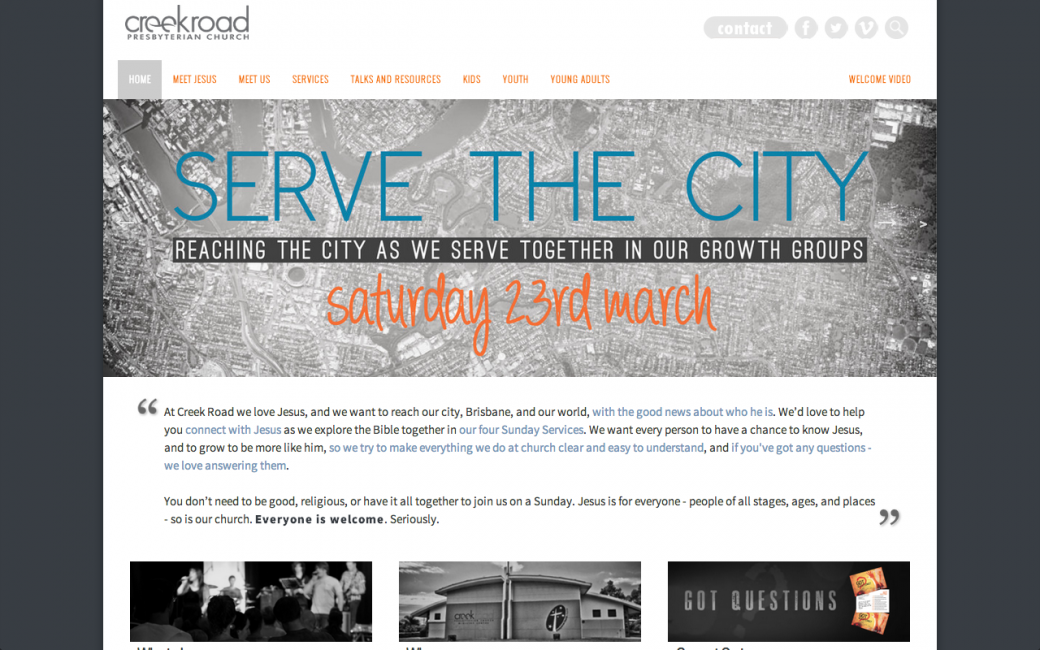 Disclaimer/Disclosure statement: The authors of this book are people I know well. One is the principal of the college I study at, Queensland Theological College. The second, if the review process could be any more daunting and personal – is my father. The advice in his chapters is advice I've grown up hearing, and seeing applied – though I haven't been a member of a church that Dad has preached at for 8 years. I received early chapters of this book to proof read, and I didn't do a very good job of that. I read them. But they seemed fine to me. The book also contains the following paragraph…
Phil and Louise are the parents of four adult children— Nathan, Jo, Maddie and Susie—and they are now learning the art of grandparenting (even though they insist they're much too young). Nathan's popular blog www.st-eutychus.com inspired the title of this book.
Which is nice – because as Gary was keen to point out – I don't really own the copyright on Eutychus…
You can, in the absence of the book actually being released, check out some sample chapters and stuff on savingeutychus.com.
The Review
The disclosure should make it obvious that I'm going to have a hard time being objective here – I'm also going to have a hard time coming at this book as though half the chapters are at all novel. This isn't new to me. It's bread and butter. It's how I've been taught to preach from my first talk, to a youth group, when I was 16. In many senses it's how I was taught to write. It's also how I've been taught to preach at college. I think it's a good model. It meshes with what I know about communication from my profession.
One of the first things you notice about this book, appropriately, is the number of, and caliber of, the guys endorsing the book.
I could tell you this will revolutionise your preaching – but really I have no idea what it looks like to not have some of these tips running through my head, so instead, I'll focus on some of the bits that I really liked, and let you read it and make up your mind for yourselves when it comes out.
There's a nice humility underpinning the approach of this book – from confessions about being naturally boring, to constant reminders that preaching isn't about us. In fact, the very message of the book takes most of the emphasis on the preacher out of the mix, except for this fundamental responsibility at the heart of the book…
"Gary and I are not approaching this book as experts on preaching that keeps people awake. But we are convinced that when attention wanders and eyes droop, it's more often our fault than our listeners'."…

Saving Eutychus doesn't just mean keeping him awake. It also means doing our best to keep him fresh and alert so he can hear the truth of the gospel and be saved. If we have done our job, we will stand up on Sunday ready to deliver a sermon on a Bible passage that we have wrestled with and that the Holy Spirit has begun to apply to our own hearts and lives.
Preaching is God's work, and any authority the preacher wields comes from the text of the Bible. It's a nice reminder that no matter how charismatic our personalities are, no matter how engaging and witty we can be as we speak – preaching is ultimately reveals God, points people to Jesus, and relies on the Spirit to be hammered home.
Gary's answer to this dilemma is prayer.
"Gradually, we seem to be losing sight of the fact that God uses weak and sinful people, and that he uses them only by grace. Yes, we may sow, plant and water—but only God gives growth. That's true in your local church and mine. It's also true of every podcast and ebook and conference address under the sun. God doesn't use people because they are gifted. He uses people (even preachers) because he is gracious. Do we actually believe that? If we do believe it, then we will pray— we will pray before we speak, and we will pray for others before they speak. It's that simple."
One of the nice things about the book is how honest both authors are about their own struggles in preaching – and their own lives in pastoral ministry that is preaching driven. There are excerpts from real, recent, sermons, to support some of the practical tips, and plenty of rubber hitting road anecdotes to illustrate how each chapter might be applied.
The chapters are relatively evenly split – Gary does the "theology" stuff, Dad does the practical, but the dichotomy isn't carried out cleanly the whole way through – both are free to enter the other's turf, so Dad is "theological" when it comes to how you think of the big idea, and Gary is practical when it comes to how you make real changes in the light of some theological insights.
Dad's bits are shaped by years of trying to communicate better, driven by a gospel motivated (and personality motivated) perfectionism that I've inherited in certain areas – his chapters are the result of constantly assessing what you're doing and questioning why you do it that way, and how you can make it work better, and be less painful, for your listener. Gary's bits, are, as you'd expect if you know him, thoroughly Trinitarian, almost devotional (in a refreshing way and substantial way), reference Jonathan Edwards a few times, and are laced with really nice insights that'll challenge the way you think about church – not just preaching, in a section on encouraging your whole church to pray for preaching he drops this Hanselesque breadcrumb:
"The growth of home groups is, I think, a really good thing, but it doesn't come without a cost. In my experience, the cost is that the 'prayer' part of the home group is always weaker than the study part. The net result is that we pray more for my Aunt Nelly's next-door neighbour's friend's daughter than we do for the proclamation of the message of Jesus. (And it's not that my Aunt Nelly's next- door neighbour's friend's daughter doesn't need prayer—I'm arguing for both/and rather than either/or.) So, again, it's just worth checking—is there a dedicated time during the week when people gather specifically to pray for our core business?"
I've been part of bible studies at five churches now, and I'm thankful for the way each have taught me to read the Bible and apply it to my life, but this rings a bit true – normally it's the newest Christians who are the most passionate prayers when it comes to the core business of spreading the gospel.
Gary spends some time on the dangers of manipulation, and while it's a really valuable reminder – I'm left wondering where "persuading" – openly, rather than underhandedly (manipulation) fits, but no matter how the cake is baked – the conclusion is worth eating…
"The key to preaching, then, is to make the message of the text obvious. Help people to see it and feel it. Help people to understand the text. Paul is talking about what I would call 'expository preaching', in which the message of the text is the message of the sermon."
But this is a great way of making sure the authority of a sermon is resting in the right place – God's revealed word.
One of my favourite bits of preaching advice from Gary is this, as a rookie preacher it has been really helpful for me thinking through what I think the "big idea" of a bit of the Bible is and how I might frame it appropriately.
"Expository preaching happens when the message of the text = the message of the sermon. Or perhaps better, expository preaching happens when the vibe of the passage = the vibe of the sermon."
I could go through this book and keep cherry picking out the bits I like, but that might mean you won't buy the book, and while my inheritance isn't riding on it, you know, there's enough self-interest there on my part to want you to buy it, as well as the belief that the book is really helpful – because it's hard not to be if you think this is the goal of preaching:
This approach ensures that your preaching will be both predictable and unpredictable. It will be predictable in the same way that the Bible is predictable. At the core of our preaching will be the same message—what God has already done for us in the Lord Jesus Christ.
His chapter that covers doing this well from the Old Testament has been helpful for me, in lecture and chapel sermon form, and it's nice to have it fleshed out more than I might have managed in blog post form in the past. The chapter includes a really helpful discussion of Biblical Theology and "trajectories" that link the Old Testament to Jesus, to the New Testament, to us…
The book's format is helpful – chapters contain nice chunks of supporting material, be it passages from the Bible, passages from sermons, anecdotes, or helpful theological and pastoral reflections, and they're rounded out with nice practical tips, lists, and summaries to help you remember and apply. The conversational tone between Gary and Dad within the chapters (they share a pulpit at Mitchelton and have had a chance to see each other in action for the last year) means the switch between voices is natural rather than jarring, they play nicely off each other's strengths and weaknesses.
It's interesting for me how many of Dad's tips are very similar to how good corporate communication happens – it needs to be clear, as geared to your medium, as concise as possible, repeat your key messages, be based on some sort of authority (data in my case, the text when it comes to preaching), and for people to listen it needs to be about people.
"Take a look at the front page of a newspaper sometime. Are interest rates rising? Then you're almost sure to see a photograph of an affected family. Graphs and statistics can come later. The journalist's rule is this: if there are no people, there's no story. So populate your preaching with real people. Use people-based illustrations and people-based application. Where you can, talk about real people and real situations, instead of just talking about abstract ideas. Typically, I'll scour the newspaper, internet news sources and TV for fresh material. Incredibly, there always seems to be something useful. Of course, if the story involves a member of your congregation then you'll need to ask permission first."
This paragraph from Dad comes with a very important caveat in the footnotes:
"In fact, even if it's about one of your kids make sure you ask permission first! Being a pastor's kid carries enough baggage without growing up in church where everyone can recite the 'cute stories' of your childhood."
I've found this has been incredibly true in the age of the Internet and a "digital shadow" – when my mother-in-law googled me when I started dating Robyn, she found a bit of one of Dad's sermons that opened "Nathan Campbell has lost his shoes"…
The book covers stuff like pulling a text apart, spoken delivery, receiving critique, putting a talk together – which includes something like a Director's Cut/commentary version of the sermon manuscript from one of Dad's recent sermons on Acts. And then, to finish off nicely, there's a sample critique from Dad, and from Gary on a each other's real sermons.
I really liked this book, I obviously heartily endorse it, and you should buy at least three. As I was reading it I was pretty thankful – thankful that I've been shaped the way I have by a father who wants people to know the ultimate father, shaped to love the gospel of Jesus, and want people to hear it unhindered, and hopefully shaped to be self-aware of my myriad faults and my constant desire to make preaching all about me. This book is a useful reminder for me in that ongoing challenge. And it makes me thankful that in the last few years I've been taught at a college by guys of Gary's caliber (and the caliber of the other members of faculty). I have much to be thankful for, especially the gospel, and the privilege of being a fellow worker in the ministry of the gospel, as a preacher with training wheels on. There's that old saying about new generations standing on the shoulders and I've never felt that more tangibly than when I read a book that spells out so clearly what I've been blessed to assume as natural by guys I know. But as impressive as I think those guys are, and as thankful as I am for both of them, it's the gospel that's really impressive and powerful to change hearts, not them, not me – but the God who revealed himself in Jesus and his word, who changes us by his Spirit.
I'm thankful Australian Christianity has spokespeople who don't play the stupid combative game that Q&A seems to thrive on. John Dickson continued in Peter Jensen's fine tradition (not Pell's so much, thankfully).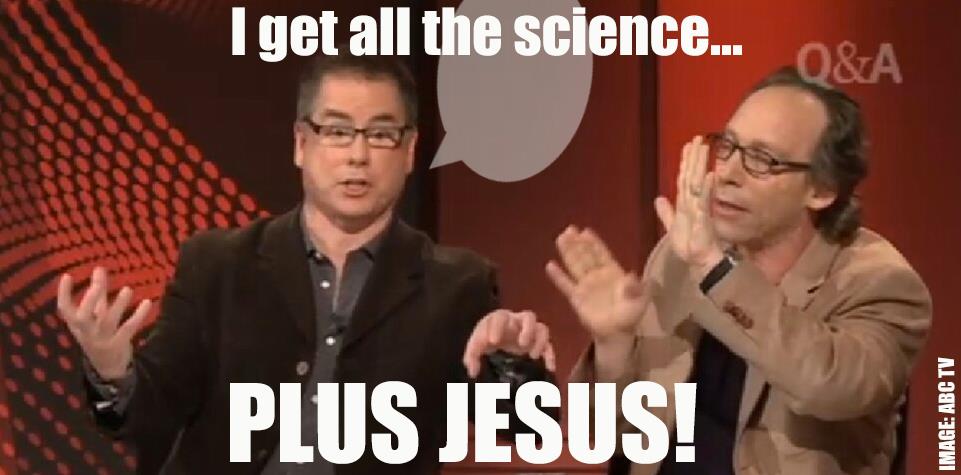 Image Credit: Australian Christian News
I really appreciated his willingness to charitably cede points, and agree with others on the panel in order to make the most important point, and to push on despite being interrupted to get his key message across. This is a paraphrase, I only started typing what he was saying about halfway through… but I thought this bit was the highlight. The transcript is now available, and I've included some other highlights below.
"you've got to ask yourself the question: is there any evidence on the world stage that this God we think is maybe just a mind has touched the earth in a tangible way? And for me, if you are asking me why do I think there's a God, it's this philosophy of science, plus the life of Jesus."
There were some great #qanda tweets on screen tonight too that indicated Dickson's approach, and the substance of his answers, was appreciated by the non-Christians in the audience.
I'm sure others are going to be more or less excited about his treatment of science – but historically, there's little doubt that science arose on the back of a Christian desire to know more about God's creation, so there is something nice about not tossing science under the bus while acknowledging that it is a movable feast – a point Krauss made very strongly over and over again – science isn't set in stone, it's an ongoing discussion of the evidence, and what Dickson demonstrated is that a robust Christian faith has nothing to fear from science – because it's all about Jesus, and understanding how the Bible relates to the God who created the world reaching out to touch it in the person, death, and resurrection of Jesus.
It's worth pointing out that while Dickson accepted a truckload of science that some Christians might be unhappy with – including stuff about the age of the earth and evolution – he wasn't asked about the historicity of Adam, which is where a lot of the theological weight in the debate rests – he also didn't say anything disputable about the content of Genesis 1-2, what might be in dispute is what to do with his genre observations… and being honest about the history, intentions, usefulness, and limitations of science while being clear about who Jesus is, in a program that was trending worldwide on Twitter, is, I think, a win. The program format limits the panelists' ability to come back and clarify or expand on the points they make – so while I've read a bunch of people throwing rocks at Dickson, on Twitter, in the comments here, etc – I think you've got to take the format into account.
Here were some bits from Dickson that I thought were just stellar…
"I agree with almost everything Lawrence just said actually except I would beg to differ about whether science can actually produce an ethic. I think human beings produce an ethic and we decide whether to use science positively or negatively according to our world view and history is littered with examples of science being used brilliantly, ethically so, and times when it's used badly. I disagree that science has any ethical import. It's a neutral discipline and it's a wonderful discipline. The little quips that I heard throughout about science is all about humility and so on I love. In fact Peter Harrison of Oxford University, who is one of the world's leading historians of science, thinks that it was a revolution in this doctrine of humility that flourished in the 14th and 15th centuries that got science going in Europe in part. It's not a total explanation but that as Augustine philosophy developed, which basically said human beings are flawed so we need better techniques. We can't trust our brains. We need to observe, and this Augustinian philosophy grew out of Christianity, as you know, and so Christianity probably is, in part, responsible for science in the first place. I agree that it shouldn't stick its head in now and tell the scientists what to do. My view is let the scientists do the science. My view is let the scientists do the science and let religious believers do what they do."
This bit (Family First can learn from this one)…
"The only thing I want to pick up Lawrence with is to say to call it child abuse, to me there are two problems with this. One, it so inflames the conversation and I think the new atheism breeds of this kind of inflamed kind of conversation. The second thing I find very uncomfortable about it is that anyone in the audience who has actually been abused finds that a very odd use of that very loaded term. I know you don't mean it like that but it's like someone saying "Oh, that's a holocaust". There is one holocaust."
This was the absolute gold.
JOHN DICKSON: "We live in a universe that operates according to these elegant, beautiful laws and when I read your book this week I was more convinced that that's the case. And this universe, operating according to these elegant laws, has produced minds that now understand the laws, especially this mind next to us. And so this, to me, all looks and this is not a proof for God but I'm just saying why a lot of people think the God thing has a lot going for it, the whole thing looks rational. The whole thing looks set up to be known. Now, only known in a rational, like the God of Einstein, so then you've got to ask yourself the question: is there any evidence on the world stage that this God we think is maybe just a mind has touched the earth in a tangible way? And for me, if you are asking me why do I think there's a God, it's this philosophy of science, plus the life of Jesus.

LAWRENCE KRAUSS: Well, yeah, but hold on. There was a bait and switch there that I object to and that was that…

JOHN DICKSON: Can I get to the end of the bait?

LAWRENCE KRAUSS: Well, you said Jesus and then you started going off and we were no longer – okay.

JOHN DICKSON: So what I'm saying is you ask yourself the question: is there any tangible thing in the history of the world that looks like contact from the God we suspect might be there? The overwhelming – I think overwhelming evidence points in the direction of Jesus, his life, his teaching and his healings, his death and resurrection. And when I come to believe that, this opens up the world to me. It is like CS Lewis saying "I believe in Christianity for the same reason I believe in the sun, not because I can look at it but because by it I see everything". And, for me, Christianity explains the world I live in in such a spooky and deep way that I find I feel I have met the God I had a hunch was there based only on the beautiful elegant (indistinct)…

TONY JONES: Okay. All right. So now we've moved into the – I was going to say I would like Lawrence to respond to that. We have moved into the area of intuition now and perhaps…

JOHN DICKSON: And history."
I barely watch Q&A anymore – five panelists is far too many. Tonight would have been sensational had it just been Krauss and Dickson, the others (as much as I like Tanya Plibersek) added nothing to the discussion, and there were too many times where misunderstandings were glossed over and not resolved in order for the pollies to get their bits about climate change in.
Did you catch it? What'd you think?
Continuing this little series on building a new church website I thought I'd go through a little bit of how to fill your outsider focused site, designed with the modern web consumer in mind, once you've found, or defined, your voice.
This takes two separate but related bits of thinking: A content strategy and a content schedule. It's quite possible that the thinking you put into your web based content strategy and content schedule will actually double as your communication strategy and your communication plan which will cover how you communicate offline as well. This is a good, and mostly necessary, step. But I'm jumping right into the latter, because that's what I'm working on right now, and knowing that in our case, the teaching plan for the year at church is well and truly bedded down. If you're just starting with a web content strategy, that's fine, but it might feel like cart before horse stuff.
The step after this, which depends on having content is your distribution strategy, and somewhat relatedly, what to do with comments and discussion about your content. That can get its own, subsequent, post, but you should read this study about the impact of comments on the web in the meantime.
Your content strategy (and a bit about information architecture)
There are a few ways to approach the question of what content you're going to put on your site, and a few style type decisions you're going to have to make in the process. The first is choosing whether you're building a static site (where the content is fixed, and a schedule might involve a periodic update – this is the easiest option), a dynamic site (a site where new content is generated in a steady stream, where a schedule is really important, or the stream will stagnate – this option is the most work), or a site with a mix of static and dynamic elements.
You could, I reckon, mount an argument by analogy from the nature of God's interactions with creation that the last is the best. If you're familiar with deism – the idea that God set up the world and then walked away – the static site is the deistic option. Set it up. Forget it. It'll point to the existence of your church, but won't really help people know it beyond whatever content they can observe from a very small amount of evidence. The purely dynamic site is more like open theism – this is a simplification of open theism – but there's nothing concrete. Everything changes. According to the whims of the webmaster. There's not really much consistency and nobody really knows what to expect. The mixed site – which I like the best – involves a well thought out creation, that is good and purposeful, with fixed rules and structures, but a long term commitment to engaging with the world. The analogy breaks down in all sorts of ways, and isn't really that useful… except that static sites aren't all that great, and purely dynamic sites are dangerous).
While I'm a big fan of the static/dynamic mix – there are actually good reasons to choose a static site, if your resources are limited. If this is the case, don't start a blog on your website and leave it with the "hello world" post that WordPress gives you as a default… That undermines the credibility your website is attempting to give your church as it proclaims an important message. It says "I'm lazy" or worse "I'm uninspired"… A static site, at the very least, should give a visitor an idea of what your church is on about, where it is, and how to contact you.
The voice you've developed comes into play when you're writing the static part of your site – but so to does the content strategy. Are you going to be take a minimal approach to content, or try to give as much information as possible. Is your information architecture going to be simple – with as few pages and clicks as possible, or complex with complicated menus and trees and a huge dependance on your site's search capabilities?
So we're going with a mix of static pages that tell our visitors who we are and what we're on about as a church (the gospel of Jesus), that use a mix of multimedia and carefully structured text, erring on the side of saying too much rather than not enough, and a blog where we demonstrate who we are and try to provide valuable content for visitors to our site that serves our mission as a church.
A content strategy for static pages
It's counter-intuitive – but I think with some careful writing and layout you're actually better off doing a relatively flat, minimal click, site structure, with a fair bit of content per page.
There are good search engine optimisation reasons for writing pages that use lots of relevant keywords together, and I think there's huge value in producing a site that actually answers the questions people might be bringing to a search for a church in a transparent and open way. I'm also pretty convinced that long valuable content is a better long term strategy than minimal content – though it is really important to be aware that not everybody reads the web in the same way.
This means each page should have a nice clear lead paragraph that explains what you're on about in the rest of the page – recognising that a fair percentage of your audience will stop reading and click away there – and making the opening paragraph link heavy, so you can control where people are clicking to next, I'm a big fan of anchor links that take people to specific sections of the same page too, they can be a really useful heuristic tool.
Basically my approach to content writing is based on the good old inverted pyramid that journalists use.
Image Source: Wikipedia: Inverted Pyramid
The inverted pyramid is useful for a couple of reasons – it recognises that some people want all the background stuff, but others only want the news at a glance, and it means if you've got limited space people don't lose out on the real substance of what you want to communicate if they ignore the bottom two thirds.
You are more than a headline. Your website, hopefully, is occupying something more significant than the role a headline plays in a news story. There are good reasons for an exceptionally minimal approach to marketing a product – especially if the product is well known, or if you want to create some sort of buzz, or vibe. But if you're after a user-friendly website, that will make an interaction with your church in the real world less painful for somebody who is not familiar with who you are, because they're more informed, then just having your particular buzzword like "PRUNE" in really big text isn't actually telling anybody about who you are or what they can expect.
And you also can't rely on videos and multimedia to carry the can (and they certainly won't help with how you come up on a search engine). While videos won't play nice with search engines, the use of testimonials from real people is, I think, a really nice way to not be blowing your own trumpet, and to be authentic. That's why people use written testimonials, but videos help carry a bit of pathos and ethos along with the written world. They're moments of oratory captured for ongoing use.
Which means you need text. And I think more is more. Or rather, enough is enough. But you need to structure it with a mind to how people read websites – they scan, they look for links, they click away, and structure your content accordingly. So that a visitor to your site can both find what they're looking for, and get a sense of what you're trying to tell them about, with minimal fuss.
A content strategy for a church blog
So once you decide you want a dynamic aspect to your site, and you've allocated resources to the site for a certain amount of time (you can always reassess and downgrade to a static site if you can't maintain a schedule), you need to decide what sort of stuff you're going to post, and there's a few factors to weigh up when you're answering this question.
Who are you? Part of this is knowing what your voice will be, but a bigger deal is figuring out if you're existing online as a particular individual within your church (the minister), as the church speaking corporately, or as individuals from your but before that you need to figure out what your "brand" is – what is your ethos that you want driving your communication? How do you want to present yourself to outsiders so that they get a feel for who you are.

Who is your audience? How wide are you casting your net? If your site is for newcomers are you just blogging for non-Christians? Do you also want to be providing resources for other Christians? 

Why are you posting? What's the purpose of having a dynamic page – just for google links, to provide resources, etc?
How does your blog content relate to the real world that people will experience when they visit your church? How does it match up to your philosophy of ministry?
Who will write your content? Will it be a team of individuals as individuals, or a corporate mothership with multiple contributors adhering to the same style guide?
What are you going to write about? Are you going to generate content? Are you going to link to other resources?
How often will you post, and how substantial will your posts be?
Here's a case study for how we're thinking about our blog at church, which will then inform the schedule/plan we put together for our blog.
I'm thinking that it's not too weird to have our static pages (to use a nice WordPress distinction) speaking in a "corporate voice" – so using a royal "we" and hopefully saying things that every member of our church family would be happy to have said on their behalf, with a personality that's a bit representative of how we do things on a Sunday, and think about ourselves, and then to have our posts, on our blog, using particular voices – from particular individuals within our church family. So there'll be a little less consistency in style, but we'll also be giving people a picture of who they might meet on a Sunday, and who in our team and congregation is interested in different areas.
We're pretty keen for our website to primarily be about the newcomer – but we also want to give the newcomer an accurate picture of what we're on about without them having to sign up to be part of The City, our online community – so we want to be providing content for people who are part of our church to share with their non-Christian friends, content that reflects on what it means to be a Christian, and we're also committed to using our resources, as a bigger church, to serve other churches who are, like us, trying to reach people in our world with the gospel.
We've got a philosophy of ministry that is pretty helpful for shaping our editorial policy – how we decide what goes up, and what doesn't. We use a pathway for how we think about how individuals move from being a visitor to a mature, servant hearted Christian – and we use the words: Connect, Grow, and Serve. These will become the categories that we use for our blog. We also teach through books and topics in groups of ten – in line with the school term, which gives us a nice period of time to produce material related to the big idea of a Sunday service.
Connect will feature bits and pieces that help newcomers connect with the gospel, resources for people thinking about Christianity and joining us to process whatever issues the current series is raising, links to the podcast, some bits and pieces about church life, and maybe some interactions with pop-culture and current events. Grow will feature book reviews, interesting and useful articles, resources for living as a Christian, some more in-depth reactive stuff when it comes to pop-culture and current events. Serve will feature resources that we're producing for other people, outside of Creek Road, to use for ministry – kids church material, some articles from our staff on different aspects of what we're doing as a church, etc – and both the Grow stuff and the Serve stuff will be produced mindful that it's being published to an audience of everyone.
The content will be produced by a number of different contributors, centralised, checked for consistency and moderated and posted by one or two people. It'll include a mix of videos, text, links, and pictures. And the content will either support or duplicate what is happening at Church on a Sunday, so that there's consistency in our messaging across our different distribution platforms. This means a lot of our content is generated by what we're already doing, but appropriated for the web, and some of it will be generated to support what we're doing, and to articulate how we're doing it, which is a pretty useful process and hopefully won't bog our staff and content producers down.
Your Content Schedule
This is a pretty tricky area with millions of different opinions. Here are a couple of maxims I live by:
Blogging regularly is important for keeping on going.
A blog that isn't updated regularly dies, and stinks up the place (where the place is your website).
The problem with these maxims is that it's impossible to know what regularly is. 6 times a day is too regular, and you should probably see a doctor. Once a week is probably at the other extreme.
The most important thing here is to have a plan, and try to stick to a minimum. The thing I like about our content strategy is that there's a mix of proactive stuff – where we're running the agenda, and putting out material that supports our ongoing ministry, and reactive stuff, where we're joining existing conversations that are happening in the public and using those conversations as opportunities to express our key message – the gospel. Having that freedom is really nice, it makes sure we're not missing anything essential, but that we have the freedom to take opportunities as they arise, without being inconsistent or piecemeal in our online presentation.
My plan, partly design driven, is to be preparing posts in triplets – one for each category – and featuring them in dedicated boxes on our home page by relying on certain WordPress processes, rather than needing to do things manually. That means getting a pool of content generated for release ahead of time, and keeping ahead – it helps that we're planning our sermon series a long time in advance, and having most of the content sorted months in advance too. The lead time in the teaching team's thinking means there's time to generate supporting content before the last minute.
This also means we need to plan a slot for reactive stuff. And planning to be reactive is hard, and counter-intuitive. But there are certain events we know are going to happen ahead of time (like a Federal election), and there are pop-culture type events like movie releases, or music releases, that other things might trump, and that aren't as time critical. Plus, there's always something to react to.
I'm wanting to sketch out a schedule in line with the teaching plan, and have a more concrete schedule for a term, with posts produced at that point (before the term, if possible), and then a slightly more flexible weekly or fortnightly schedule for some reactive things. Steve Fogg has this cool template for church communications planning that's worth using at this point. I'll be putting together something like this with three different columns dedicated to blog categories.