This is pretty funny. Unfortunately it didn't work. I hate flies to an almost obsessive compulsive level. 
This guy documented his attempts to get the little blighters doing something useful. Flying this: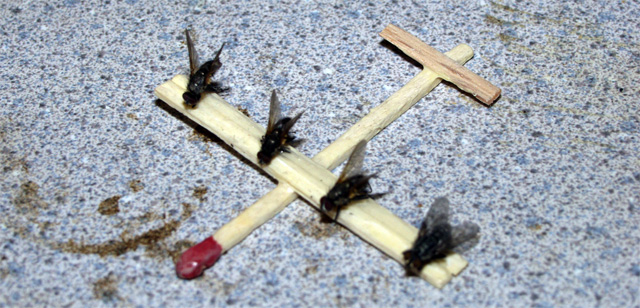 Then he tried with bees. This could be the first time I remember sanctioning animal cruelty on this blog. I hate flies.