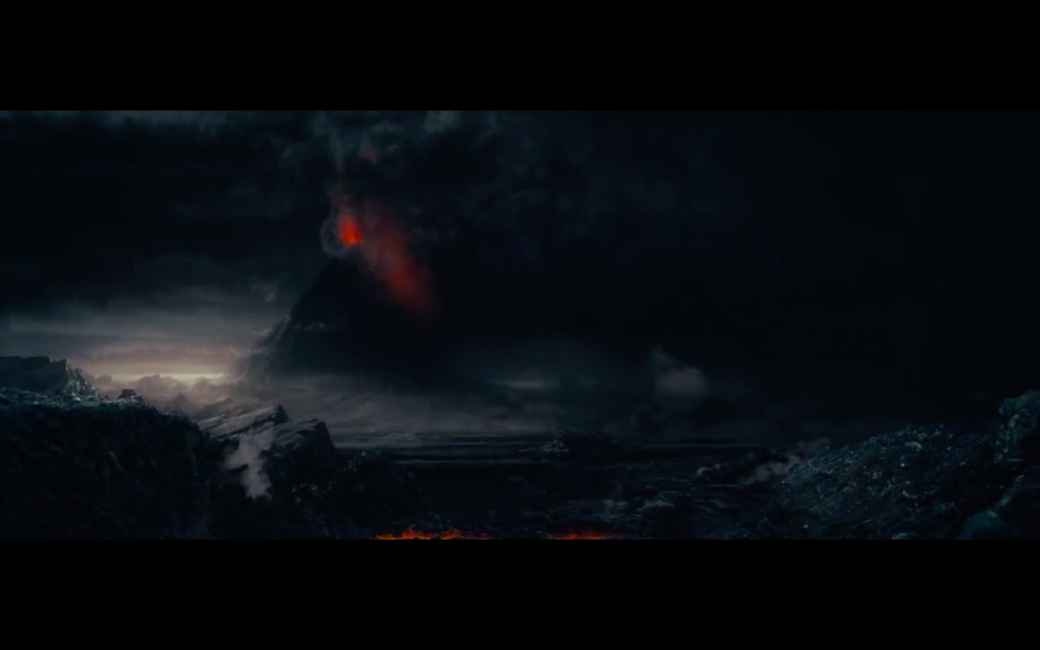 11,000 scientists from around the globe have joined forces this week to declare a climate emergency, signing a paper warning of catastrophic threat to humanity. It's a pretty apocalyptic sort of vision.
Are you listening?
I'm not a scientist, so I tend to leave science to scientists. Which means I am listening.
I am open to questioning the worldview or default assumptions underpinning some science — in that, as someone who is a Christian I do also believe in a supernatural realm and a God 'in whom we live and breathe and have our being' who 'sustains all things by his powerful word' and I'm skeptical of scientific overreach where conclusions are drawn about the legitimacy of such a being because of 'science.' As a quick tangent — science as we know it is born out of theism — Christianity specifically in the western world, and Islam in other parts of the world. For Christians, from the Bible (for eg Romans 1:20), through Augustine, the Bacons, and other pioneers of the scientific method science was a way to study the cosmos as 'God's second book' — understanding God from what has been made. When we observe natural operations and order in the cosmos (like mathematics and natural laws) we are seeing God's handiwork. Part of the problem, in the Bible, is that we can't always get an 'ought' from an 'is' because we humans are so busy writing our own stories into the fabric of the universe as we build and break, but also there's this dynamic right from the first pages of the Bible where that good order is thrown into 'disorder' or decay, frustration, and curse as a result of human sin. Plus, a sensitive reading of Genesis 1-2 suggests there are bits of creation that are less than perfectly ordered in that the Garden of Eden. Adam and Eve are meant to "cultivate and keep" this garden, so probably to expand it over the earth as they "be fruitful and multiply." The Garden, Eden, does not yet cover the whole earth. There's space for some chaos existing outside the garden in a plain reading of the text of Genesis.
Christians have typically understood God's first book — the Bible — as the primary authority in a way that shapes (and underpins) the scientific endeavour. If there appears to be a conflict we're either reading one (the Bible or the science) or both books (the Bible and the science) the wrong way. When they line up we can be pretty confident, as Christians, that there's something to pay attention to. We don't need to reject or be suspicious of science simply because it is 'science'; or to conform every bit of what we believe to be true about the universe to what scientists tell us (or the conclusions that naturalistic scientists then might seek to draw from the data).
So when 11,000 scientists — and plenty of Christian scientists — tell me that the world is heading towards catastrophic change, and I can see a pretty direct link to individual and systemic sin — particularly greed or selfishness or our culture of instant gratification and taking what we want from the world rather than stewarding it sustainably as an act of love for God the creator, and our neighbour — as a cause then I'm happy to take note. I'm not, for the record, a Young Earth Creationist TM so I'm not inclined to reject science simply because it is science, but I do take Genesis very seriously as a text that informs my position on this question. I've been puzzled for a while about an apparent link between young earth creationism and rejecting anthropomorphic climate change because it seems to me that a plain, literal, reading of the text of Genesis directly links the state of the planet to human action (the subsequent promise not to wipe out humanity with another flood in the Noah narrative notwithstanding). Here's what God says to Adam about sin and the climate. The fall itself is a sinful, self-serving, grasping, pillaging approach to the created world — the taking of the fruit God had forbidden to use for Adam and Eve's own ends.
"Because you listened to your wife and ate fruit from the tree about which I commanded you, 'You must not eat from it,' "Cursed is the ground because of you; through painful toil you will eat food from it all the days of your life. It will produce thorns and thistles for you, and you will eat the plants of the field. By the sweat of your brow you will eat your food until you return to the ground, since from it you were taken; for dust you are, and to dust you will return."
This seems to be a big deal for Paul in the book of Romans, who spends a bunch of time showing that Jesus is a new Adam, who brings a new pattern for humanity (a new image of God to be conformed to), where we become the 'children of God' that the creation itself is longing for. Or, as Paul puts it:
For the creation was subjected to frustration, not by its own choice, but by the will of the one who subjected it, in hope that the creation itself will be liberated from its bondage to decay and brought into the freedom and glory of the children of God.

We know that the whole creation has been groaning as in the pains of childbirth right up to the present time. — Romans 8:20-22
The command for humanity to 'be fruitful and multiply, rule the earth and subdue it' is not a command to rape and pillage the creation, but to interact with the created world as image bearers of the life giving, life creating, God who makes things good and hospitable; it's a call to cultivate Eden across the face of the earth not strip mine it to build little palaces for ourselves that mitigate the harsh conditions we find ourselves living in. The post-fall, cursed, world is the reality we exist in and have to figure out our ethics from. We don't pretend the creation is not cursed or frustrated as a result of the fall of God's image bearing rulers (we're certainly not universally pursuing fruitfulness and the sanctuary where God dwells with his people post Genesis 3). We also can't totally pull the conditions of the new creation — described in Revelation 21-22 back into the present. We should expect fallen people to be producing cursed conditions rather than life-giving ones as they depart from bearing God's image in the world. This is one of the things that was most beautiful about Darren Aronofsky's Noah movie a few years ago; the way it showed how the sinfulness of the generation God wiped out in the flood expressed itself in the treatment of the world; it's what is beautiful about Tolkien's Middle Earth and the way that Mordor is a picture of the destruction of the planet through the idolatrous pursuit of control, wealth and power (this link is to a great piece exploring this dynamic, but also check out the Eucatastrophe's episode on why they're called The Eucatastrophe for more on this). Human sinfulness damages the world, and you don't have to be an expert on ecology to know that there are cycles in nature that can be thrown into different patterns as we tinker with or destroy the natural order — it shouldn't surprise us that pumping anything into the air that wasn't there in the same volume before has an impact (I mean, it's obvious with air pollution and air quality in cities right? And in water quality when we pump stuff into rivers or oceans).
The Noah promise that I've seen politically conservative Christians rely on to reject climate change is one piece of Biblical data pulled out of the context of the rest of the Biblical narrative. You don't even have to leave the Pentateuch (the first five books of the Bible, a literary unit of which Genesis and the Noah story is a part) to find evidence supporting a relationship between human sinfulness and the state of the climate. What's going on in God's "never again will I curse the ground" with Noah is clearly not a return to Eden, and clearly not a restoration of a universal image bearing people — the children of God — who will live rightly with creation. It doesn't prevent human intervention in messing up the world. God's sovereignty doesn't ever seem to totally try to wipe out the human impact on the world except at the flood. Maybe that's significant in our interpretation… in fact, from this point onwards, fruitful, blessed creation where the conditions for human flourishing are most present in the world (not withstanding God sending rain on the righteous and the unrighteous) are promised benefits for people living in harmony with God again — whether that's Israel and the promised land (eg Deuteronomy 28:1-11), the promise that the land will become hostile to life if Israel becomes hostile to God (Deuteronomy 28:15-68), and restored if they return to God (Deuteronomy 30:1-11), Ezekiel's description of the barren land produced by Israel's profaning God's name and subsequent exile, and the promise of a new Eden when God re-creates a new image bearing people who serve him from the heart… the conditions of the world are, from Genesis on always linked to whether or not the people living in the environment are in relationship with God or not; when they aren't, curse and destruction follows.
The Bible's approach to the natural world and its hospitality for life is anthropomorphic not simply about God's sovereignty; though God's sovereignty plays out in blessing and curse. Here's a sample from Deuteronomy 28, which comes, of course, after the Genesis 9:11 passage that climate change skeptics love to quote. This is the sort of doom and gloom apocalyptic vision we now hear from scientists — talk about uninhabitable for human life…
"The Lord will strike you with wasting disease, with fever and inflammation, with scorching heat and drought, with blight and mildew, which will plague you until you perish. The sky over your head will be bronze, the ground beneath you iron. The Lord will turn the rain of your country into dust and powder; it will come down from the skies until you are destroyed." — Deuteronomy 28:22-24
Oh, and there's this cheery bit in Deuteronomy 29…
"The whole land will be a burning waste of salt and sulfur—nothing planted, nothing sprouting, no vegetation growing on it. It will be like the destruction of Sodom and Gomorrah, Admah and Zeboyim, which the Lord overthrew in fierce anger. All the nations will ask: "Why has the Lord done this to this land? Why this fierce, burning anger?"

And the answer will be: "It is because this people abandoned the covenant of the Lord, the God of their ancestors, the covenant he made with them when he brought them out of Egypt. They went off and worshiped other gods and bowed down to them, gods they did not know, gods he had not given them. Therefore the Lord's anger burned against this land, so that he brought on it all the curses written in this book. In furious anger and in great wrath the Lord uprooted them from their land and thrust them into another land, as it is now." — Deuteronomy 29:23-28
If God, in his sovereignty, says this is how he will respond to sin — and sin often expresses itself in a failure to steward creation or to seek the flourishing of others (selfishness/self-gratification/pillaging) — then who are we to insist that climate change is not a result of human behaviour and not consistent with God's sovereignty?
Now, these curses are just promises to Israel, God's people — and it's not a great principle to extrapolate from such a curse to a universal principle; but nor can we use the words in Genesis 9 to establish a universal principle that Deuteronomy 28 explicitly rejects. Especially when Romans 8 seems to still see a universal frustration of creation linked to humanity not universally being Adam-like children of God who bring fruitfulness. There's also, in Genesis 12, the promise that God's blessing on the nations — their flourishing — is connected to Israel. We see a slice of that in Joseph's relationship with Egypt, but more with Solomon's international relations (not the marriage bits, their coming to him for wisdom on how to live in the natural world (you know, the world he compiled proverbs about)). But this promise to Abraham is ultimately fulfilled in Jesus (which is where Paul goes in Romans 9), so that real blessing and the real people of God who really start unravelling curse is found in those united to Jesus as the new Israel; the people of God who bring life and relate to the world differently because we have the Spirit (which is the fulfilment of the prophecies in Ezekiel that start the new Eden project).
Jesus is the new Adam, the New Israel, who is faithful — whose heart is inclined to God so that the restoration promised in the Old Testament is possible. As a cool bonus detail, in his resurrection appearance he appears as a 'gardener' a new Adam bringing a new image of fruitfulness and, ultimately, the liberation of creation from sin and curse (Romans 8, Revelation 21-22). His obedience means that he and the father pour out the Spirit and re-create people who are children of God. People who are called not to conform to the patterns of this world, but to be transformed (Romans 12). People who are part of a liberating project that will ultimately be fulfilled in the return of Jesus and the complete revelation of the children of God.
Here's a fun fact about Romans 8:19, which says "for the creation waits in eager expectation for the children of God to be revealed." That revealed word is 'apocalypse' — apocalypse just means 'revelation' — but creation is waiting for the apocalyptic children of God. People who will help creation meet its 'end' or fulfilment (as the children of God are revealed) and live in a new beginning for the created world too. The point of Romans is that the apocalypse doesn't just arrive with the return of Jesus but with the coming of the Spirit into his people. We live in this apocalyptic, revealing, age pointing to the ultimate end (both purpose and future) for creation — and to where creation goes when we humans use it for our own godless ends.
Some Christian political visions do pretty odd stuff with Revelation as a text; Revelation is a pretty odd text. But Revelation is an 'apocalyptic' text (again, that word). It reveals true things about the world as it is; not just as it will be. It is a profoundly political text; a rejection of the beastly human empires that kill God's children, including his son, Jesus, and who use God's creation for selfish gain. It's a text that offers a similar commentary on reality to the Lord of the Rings; especially in the first century. If you want more on this, check out Richard Bauckham's work on Revelation. He's got an interesting chapter on Revelation 18 and its economic/apocalyptic significance in a book called Image of Empire (though I think a better reading of Revelation than he offers has Rome as the beast, and idolatrous Israel who sold her soul to Rome and conspired with it to execute Jesus as the harlot).
Here's an interesting promise, from God, about the nations and the climate…
'Come out of her, my people,'
so that you will not share in her sins,
so that you will not receive any of her plagues;
for her sins are piled up to heaven,
and God has remembered her crimes.
Give back to her as she has given;
pay her back double for what she has done.
Pour her a double portion from her own cup.
Give her as much torment and grief
as the glory and luxury she gave herself.
In her heart she boasts,
'I sit enthroned as queen.
I am not a widow;
I will never mourn.'
Therefore in one day her plagues will overtake her:
death, mourning and famine.
She will be consumed by fire,
for mighty is the Lord God who judges her. — Revelation 18:4-8
Sound familiar? Now, people have all sorts of positions on when this will happen (or has happened) — the 'apocalyptic times' — but the point of Romans and Revelation is that the apocalyptic times are now. This is life now because it is life opposed to God. John in Revelation describes the cargoes of all the merchants who belong to Rome/Babylon — they get rich from the things they dig up and produce from the world; things specifically mentioned in Eden in Genesis, but also recalibrated to give glory to God in the vision of the new Eden and new temple in Revelation 21. Revelation is a condemnation of the empires that set themselves up grasping and destroying the world and living for self and self-gratification and the moment, rather than living for God with eternal fruitfulness and the kingdom of Jesus in view. The message of Revelation is that kingdoms — lives — built on pillaging and destruction and greed and the rejection of God — the kind of lives it describes as belonging to Babylon — the nation that took God's people into exile — will not last. Lives that seek to control the frustrated creation by building human comfort through making ourselves little gods, and through the robbery and misery of others will be destroyed… and that Jesus will make all things new. Jesus will, ultimately, fix the climate. And when this is our story, the lives we live now — and our interaction with and understanding of the natural world — will look different to Babylon; and we'll expect Babylon and its sin to have an impact on the world.
The vision that is to animate Christians against the beastly Babylonian backdrop the first Christians found themselves operating in in Rome, and that we find ourselves operating in today (which includes economic and political powers that destroy the planet); is the vision of a new Eden; a new Eden requires a world that is broken by sin and curse — by human actions and God's punishment for our sin — a world longing to be renewed.
"Then the angel showed me the river of the water of life, as clear as crystal, flowing from the throne of God and of the Lamb down the middle of the great street of the city. On each side of the river stood the tree of life, bearing twelve crops of fruit, yielding its fruit every month. And the leaves of the tree are for the healing of the nations. No longer will there be any curse. The throne of God and of the Lamb will be in the city, and his servants will serve him." — Revelation 22:1-3
Those of us who are Christians now live in these 'apocalyptic' times differently. We live as those restored from exile from God — the exile that began for humanity in the loss of Eden, and for Israel in Babylon. We live as people with God's Spirit in us; people living in the dawn of an 'apocalyptic' end times age. People knowing where things are going; but our neighbours don't. And the world is still frustrated and will still be messed up by 'Babylonian sin' — by those exiled from God who aren't bearing his image, but the image of the destructive idols we pursue instead. Those who don't fruitfully multiply by cultivating the earth, but bring death and destruction by pillaging it. We live as a kingdom called to be different, with our vision of the future shaping how we live now, and the kind of solution or apocalypse we proclaim as we 'garden' and serve the resurrected gardener. Our apocalyptic vision is the new eden project.
When scientists say 'we're heading towards climate catastrophe' and the reasons we get look a lot like us taking creation and trying to be God with it from sinful, selfish, hearts — then we Christians are pretty well positioned to say "amen" and offer a solution that isn't just human-driven salvation, but a return from being exiled from the creator to being the image bearing gardeners we were created to be, who in partnership with God, spread the conditions of life through the planet again; that's one way Christians might bear witness not just to the creation but to the new creation we see depicted in Revelation; where Jesus returns to make 'all things new' — until that happens, in a Romans 8 sense, we have the job of being 'children of God' who are mini pictures of the returning Jesus, being transformed into his image by the Spirit because we have faith that he is our Lord and king and the pattern for our humanity. Maybe we need to re-read or re-watch the Lord of the Rings and commit ourselves to a certain sort of heroism; maybe fantasy might help us see nature as part of a cosmic battle between God's design and the patterns of the evil one. We can bring little pockets of life-giving liberation and resistance in those parts of creation we occupy and cultivate. We can commit ourselves to stewarding creation for our neighbours, and their children, as an act of worship. A friend of mine from church has launched a project aiming to live a carbon positive life; he's blogging his way through it. Another friend is blogging through her own journey in stopping what I'd call 'Babylonian' practices and starting 'Eden' ones. We can do our bit to resist the systemic and individual patterns of life that bring destruction. We can do this while preaching the Gospel, proclaiming that the resurrected Jesus brings new life, and launched the new Eden project, that is the ultimate solution to human sinfulness and its impact on the world, and the end of God's curse.
We need to embrace a different sort of apocalyptic way of life, one that sees the world and its patterns as they are, a source of death and curse, and Jesus and his patterns as they are, a source of life and blessing.