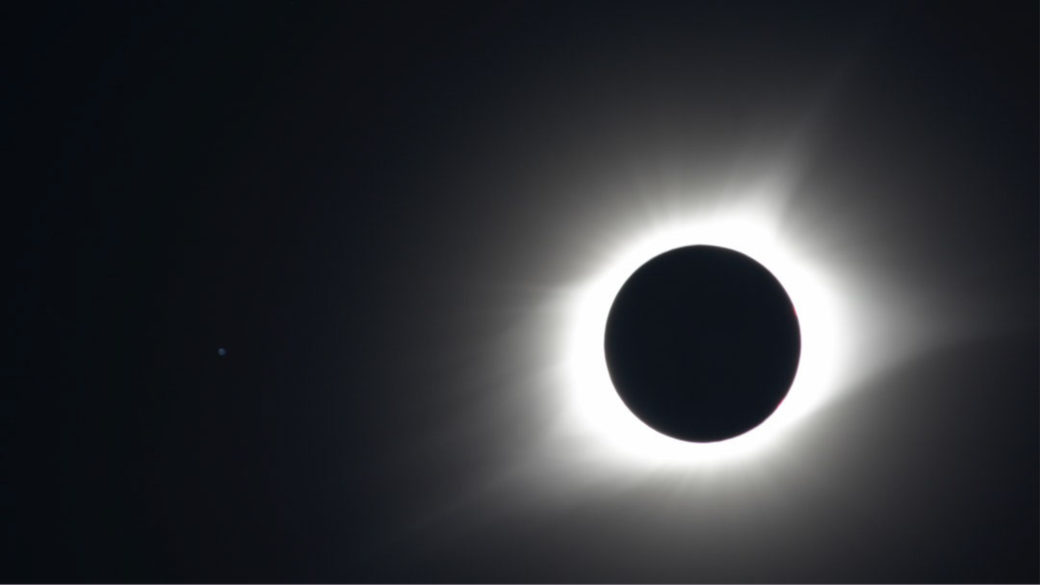 In him was life, and that life was the light of all mankind. The light shines in the darkness, and the darkness has not overcome it. — John 1:4-5
Reading the news (or the newsfeed) over the last few weeks has left me feeling pretty dark about the world. This statement could be made about any week — but I've had my heart smashed by the death of Eurydice Dixon in the dark hours of the night in Melbourne, the separation of refugee children from their parents in the United States, the ongoing humanitarian crisis on our watch in Manus and Nauru, and the ongoing tragedy in the gap between the life expectancy of indigenous and non-indigenous Australians… and there's always more.
It's dark.
And in all this, I've despaired as I've watched what passes for leadership in these times — political leadership, church leadership, thought leadership… it all seems so polarising. Our leaders trade on anxiety — they feed it and feed off it — like wolves who fatten up the sheep so they can enjoy lamb stew for dinner… They use our fears to bolster their power. Instead of dealing with the heart of increasingly complex realities (like the refugee crisis) our leaders create solutions that would be unravelled if our populace was compassionate. Leaders now are feeding on darkness, and so feeding the darkness, rather than bringing light into a dark world.
What deepens my despair is my growing conviction that none of the human solutions to these problems are adequate. There's a fundamental failure to grapple with the real nature of darkness — we can't simply defeat darkness by appealing to the 'better angels' of our nature. I'm glad there are a bunch of Christian leaders who want to stand against the darkness — on all fronts (or, it'd be nice if it was on all fronts not just on single issues).
But what is distinctively Christian about our stand? What particular insights might we bring to this darkness?
What do we know about light and life that we might bring to the table as our distinctive, and that might shape our particular response both in how we participate in the political and social structures of our world and in how we operate as a counter-political and counter-social structure living out our own solutions built by following King Jesus, as children of the light?
That's where I'm struggling.
Even the Christian leaders who are calling darkness what it is seem to be limited to tackling these examples of darkness with purely human weaponry — we're so bought into the secular age and its frame — which includes the supernatural (the idea that God is at work in his world) — that we think these bits of darkness involve the best natural response we can muster (the idea that God works in his world only through natural means).
When it comes to the experience of women in our world — a world systemically stacked against them because it is largely designed and defined by sinful (dark-hearted) human men — we're left telling men to stop being sinful, or to revolt against a system set up to protect our self interest.
It's like we've assumed the prophetic voice means that we're speaking to Israel — people who have a particular calling in the world as a kingdom of priests — rather than speaking prophetically to people who have fundamentally and explicitly ignored that calling. But also, if we're going to talk about the prophetic voice it's worth looking at how the prophets spoke to Israel's leaders when they had become just like the nations and what solution the prophets saw for that (hint — divine judgment and intervention).
When it comes to responding to the predatory behaviour of wolf-like men, we're left asking them to behave like sheep instead.
It's like we've assumed that we can appeal to directly to the image of God in someone without seeing how that image has been twisted and distorted by the conforming worship of other images (idols). It's a naive theological anthropology that doesn't see how being made in the image of God was a vocation built from a relationship with God — and how much the restoration of that image is the work of the Holy Spirit.
You can't tell a wolf to act like a sheep — all you're doing there is teaching wolves how to dress in sheep's clothing. You can't even train, or modify, the behaviour of a wolf in order to pretend it's a sheep, no matter how good your approach to cultural change or education is, unless the wolf has a total change of heart.
At this point I want to make it clear I'm not playing the 'not all men' game here, to suggest that only the truly monstrous figure is wolf-like, but rather to suggest that all humans are inherently capable of monstrous, predatory, behaviour — and this plays out in a particular way in a society shaped by power and violence and a consumer mentality where the good life is not about self-denial but self-gratification.
Until we're dealing honestly with the human condition — and thus less optimistically — we're not going to come anywhere near human or natural solutions to the problems plaguing our world.
I quote Aleksandr Solzhenitsyn pretty regularly, for good reason. Solzhenitsyn survived just about the worst darkness humanity can imagine in the Soviet gulags and lived to write about it. He had time to grapple with what it was that produced the sort of systemic evil he experienced, and the evil individuals — the predators — he came face to face with. He came face to face with darkness — and this is his diagnosis:
"If only it were all so simple! If only there were evil people somewhere insidiously committing evil deeds, and it were necessary only to separate them from the rest of us and destroy them. But the line dividing good and evil cuts through the heart of every human being. And who is willing to destroy a piece of his own heart?" 
The darkness in the world mirrors the darkness in our hearts — and until we start talking about heart change as Christians, in our public response to darkness, we're just the blind leading the blind. We might sound good and compassionate as we do it — as we point out systemic and individual darkness, and hold out the ideal of a pure 'light' heart that can be achieved by any or all of us if we just work hard enough — but who is willing to destroy a piece of his own heart? The thing about this dynamic, Biblically, is that the divide between good and evil isn't 50-50 for every person all the time, the more we cultivate one or the other the bigger it is. In fact, in Romans 7, Paul suggests that without the Spirit, the darkness wins most of the time even as we still know what good is, and still want to do it… Let's call the 'good' part in the heart the product of us being created in the image of God and the evil the product of our pursuit of things other than God (our idols, or our self-gratification). When we talk about acts of evil we're talking about people whose hearts have been shaped in such a way that their deeds reflect their hearts, and the heart-destruction required to fix that evil becomes closer and closer to the eradication of the self. Who wants to do that?
There are plenty of examples of this sort of human solution offered to what is truly a spiritual crisis. But at the moment I'm fixated by how our leading public Christian voices (in the political realm) are both falling into the same trap — offering secular solutions to spiritual problems; and specifically, not offering the work, victory, and example of Jesus as the basis for a way to bring light into darkness. Often we're offering the natural fruit of Christianity as the solution without the root, or the tree. We want wolves to behave like sheep without offering them the good shepherd — and we want to deal with the existence of wolves without following the example of Jesus the shepherd who used his strength to stand between Satan, the prince of darkness — the father of wolves, and the sheep. This is true of both the Australian Christian Lobby on the right and its oddly mirrored alternative on the left, Common Grace (though at least their name explicitly limits their field to a particular application of an understanding of God's relationship to nature).
The Gospel of John calls Jesus the light of the world. John witnessed a different sort of darkness to Aleksandr Solzhenitsyn, the crucifixion of God's son — the light and life of the world — by people who should've welcomed him with open arms. A world of wolves desperate to cling to power and to stay in the darkness. Here's John's record of Jesus' version of Solzhenitsyn's diagnosis:
This is the verdict: Light has come into the world, but people loved darkness instead of light because their deeds were evil. Everyone who does evil hates the light, and will not come into the light for fear that their deeds will be exposed. But whoever lives by the truth comes into the light, so that it may be seen plainly that what they have done has been done in the sight of God. — John 3:19-21
If Jesus is right about the human heart — and what is required to change it — then our social media activism, or those times that we restrict ourselves to merely human arguments based on merely human accounts of the problem won't fix anything or anybody. His solution to our dark human hearts is new hearts — not just renovated hearts but being 'born from above'.
There's hints of the prophet Ezekiel in Jesus' words in John. Ezekiel has a similar diagnosis of what drives wolf-like behaviour to Jesus (and Solzhenitsyn). It's a problem of the heart — a problem that leads to a system set up to propagate predatory behaviour (sound familiar?). Princes, priests, and prophets colluding to destroy those they're meant to protect, and to deny justice.
There is a conspiracy of her princes within her like a roaring lion tearing its prey; they devour people, take treasures and precious things and make many widows within her. Her priests do violence to my law and profane my holy things; they do not distinguish between the holy and the common; they teach that there is no difference between the unclean and the clean; and they shut their eyes to the keeping of my Sabbaths, so that I am profaned among them. Her officials within her are like wolves tearing their prey; they shed blood and kill people to make unjust gain. Her prophets whitewash these deeds for them by false visions and lying divinations. They say, 'This is what the Sovereign Lord says'—when the Lord has not spoken. The people of the land practice extortion and commit robbery; they oppress the poor and needy and mistreat the foreigner, denying them justice. — Ezekiel 22:25-29
And what's the solution Ezekiel offered to this problem? To take up arms? To tell people to stop and change. To create a new human system without addressing the heart? No. Where Ezekiel lands after this diagnosis is what Jesus says is required to enter his kingdom — changed hearts.
I will give you a new heart and put a new spirit in you; I will remove from you your heart of stone and give you a heart of flesh. And I will put my Spirit in you and move you to follow my decrees and be careful to keep my laws. — Ezekiel 36:26-27
Jesus is the solution to the darkness in our world — and we, the church, his kingdom, are to model that solution as the light shining into the darkness. There are all sorts of ways we can bring light through human structures as we participate and are present in them — but unless there's heart change involved we're just asking people to destroy a piece of their own heart rather than offering a heart changed by God, by his spirit. It won't work.
John's account of Jesus' use of 'light' and 'darkness' is fascinating. It develops through the Gospel, right from the prologue. He consistently introduces little narratives and interactions with people by orienting us as to whether it's light or dark — Nicodemus comes to him in the cover of night, the woman at the well meets him at mid day (exposed by daylight), the disciples are terrified in the boat in the dark when he walks on water, the women come to the tomb 'while it was still dark'… Darkness is bad. But on the other hand Jesus says:
"I am the light of the world. Whoever follows me will never walk in darkness, but will have the light of life." — John 8:12
And his invitation is to walk with him and so become children of light. To receive the Spirit and be born again as children of the light.
"You are going to have the light just a little while longer. Walk while you have the light, before darkness overtakes you. Whoever walks in the dark does not know where they are going. Believe in the light while you have the light, so that you may become children of light." — John 12:35-36
At that point he was predicting his death, but also forecasting his resurrection. When John then writes to the church after the resurrection he keeps going with the 'light' theme — and he suggests that as a result of the resurrection and the coming of the Spirit darkness' days are numbered.
Yet I am writing you a new command; its truth is seen in him and in you, because the darkness is passing and the true light is already shining. — 1 John 2:8
Matthew's Gospel also famously has Jesus saying some stuff about light in the Sermon On The Mount.
"You are the light of the world. A town built on a hill cannot be hidden. Neither do people light a lamp and put it under a bowl. Instead they put it on its stand, and it gives light to everyone in the house. In the same way, let your light shine before others, that they may see your good deeds and glorify your Father in heaven." — Matthew 5:14-16
The public perception of the institutional church in Australia isn't this — it's that we're part of the darkness. But our own view of the world as we read the papers, and perhaps experience the fruits of this perception, seems to be that darkness is winning. We're an anxious system perpetuating an anxious presence in the world. When we could be so much more.
We could be people who face up to the reality that the wolf doesn't just lurk outside the door — but inside all of us.
We could be people who aren't naive about the human condition and what it takes to protect sheep from wolves — or change wolves to sheep.
We could be people who know that the change required for all of us doesn't simply come from rediscovering the image of God within us, or having it 'educated' into dominance, so that we're restrained from evil just by common grace (which is better by far than unfettered evil), but from being re-created in the image of Jesus.
We could recognise that the doctrine of common grace means that our society, apart from us, might find some solutions to restrain the darkness of the human heart, but we Christians have the solution, the light of the world. And to not explicitly offer that is to do less than love our neighbours. It's to give a rock when they ask for bread.
The line between darkness and light — evil and goodness — cuts through every human heart, and defeating evil requires our death and rebirth. Any other solution — individual or systemic — is a bandaid on the heart.
We could be people who believe the teaching of Jesus and so follow the example of Jesus offering our lives, our selves, to bring light to the world confident that even when darkness surrounds us, or takes us, light wins.
We could rebuild the trust people have in Christians and the church by being an institution that focuses on the needs of others — bringing light to the world, rather than self protection — hiding in darkness.
This requires a different sort of leadership and emphasis on different sorts of solutions — solutions that grapple with the heart of the problem and the Spiritual realities at play.
I don't know how to make the darkness safe for any woman who wants to walk alone at night. But I do know light beats darkness — metaphorically and in actuality. Darkness is the absence of light, it's not a thing in itself.
I don't think we can change 'wolves' — or deal with the evil in the heart of humans — simply by tackling the culture, system, or environment around us. The dynamic between the culture around a person and the orientation of their heart and imagination is complicated and circular (our behaviours create cultures which reinforce and normalise behaviours which shape our hearts which drive behaviours which create cultures…) — but the Bible is pretty keen to suggest that our actions in the world are a product of our heart, and that a new heart comes from God, not just from education programs.
Or let me put it another way… cultural change driven outside the re-creating work of God on the hearts of people will not replace darkness with light but darkness with different darkness. Cultural change is important — and the church itself, the kingdom of God in this world, is a 'culture' that brings change to those within it in the way light changes darkness… and the job of this kingdom is, as Jesus says in Matthew 5, shine beyond itself as 'the light of the world' (which is why it's so important the church sorts out its culture internally on abuse and domestic violence before we can be trusted to shine into the world). If we're offering a solution to darkness that is not the kingdom of God then we are not really offering a solution at all.
The push for cultural change from many women is one that men should heed (here's a good place to start — an uncomfortable (deliberately) read for men); but as Christians we have something more to say about the human condition and what solutions look like — and something more to do if we're going to be a light in the dark world.
It's not enough just to listen to and champion the voices of women on areas of cultural change we need — if we were going to be the sort of leaders in our community who follow the example of the good shepherd then we'd find ways to position ourselves between wolves and sheep to keep the night safe.
We'd be on watch. We'd walk beside people in the shadows. We'd set up services like Uber where we offer safe passage home — and we'd do it in ways that ensured the service operated above reproach (Uber can't claim that). We'd open our churches and our homes as safe houses and sanctuaries— beacons of light in a dark world.
We'd call out darkness for what it is in little moments, not just big ones… and more than that — we'd point people to where light really is found (not just offer merely human solutions to a spiritual problem).
In him was life, and that life was the light of all mankind. The light shines in the darkness, and the darkness has not overcome it. — John 1:4-5