Delicious. And perfect for your next meaty missive.
Love it, designed by Henry Hargreaves, via Dripbook
Meet Handschrift.
Handschrift is a font some people made when they were bored and had access to a photocopier.
The "symbols" palette is pretty cool.
More at Behance.
If Helvetica were a Mexican wrestler it would be called El Vetica. Or luchador (for those who know about these things).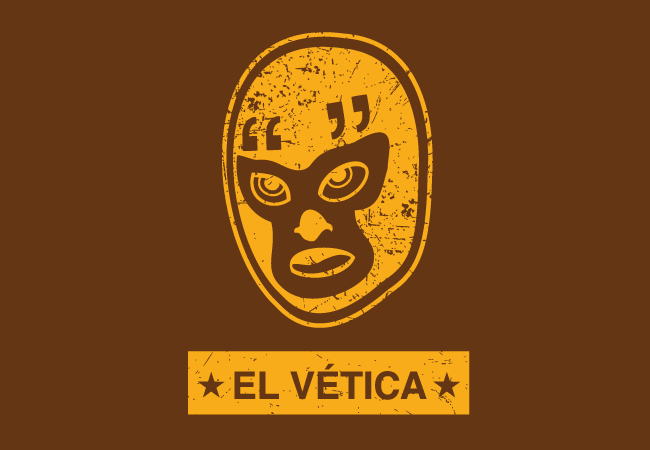 Buy here.