I love the Godfather. Everyone should. I even liked the third installment. Unlike the guy who did the trilogy meter. But the first was the best. And any fan of the first will no doubt want one of these in their bed: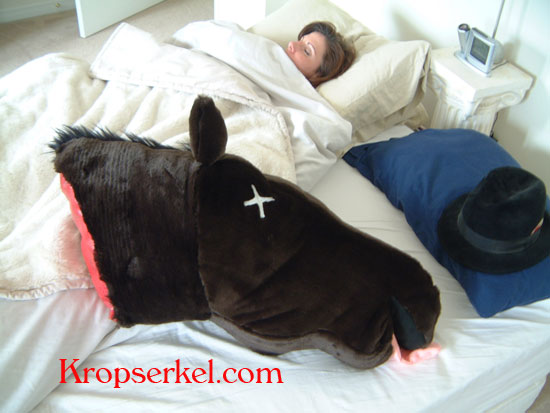 These are full sized horse head plush™ pieces and are larger than you might think (33 inches[84cm] from nose to neck, 19 inches[48cm] tall). They feature the highest quality soft, synthetic fur and mane, felt tongues, and our signature quality workmanship. Stuffed with non-allergenic soft polyester fiber fill, they feel just like you would hope they would. We are also offering these unstuffed for those who want to save on stuffing and shipping costs. Just be thankful that we aren't having to ship the whole horse.
You can buy them stuffed for $US45 or unstuffed for $US35 plus shipping.