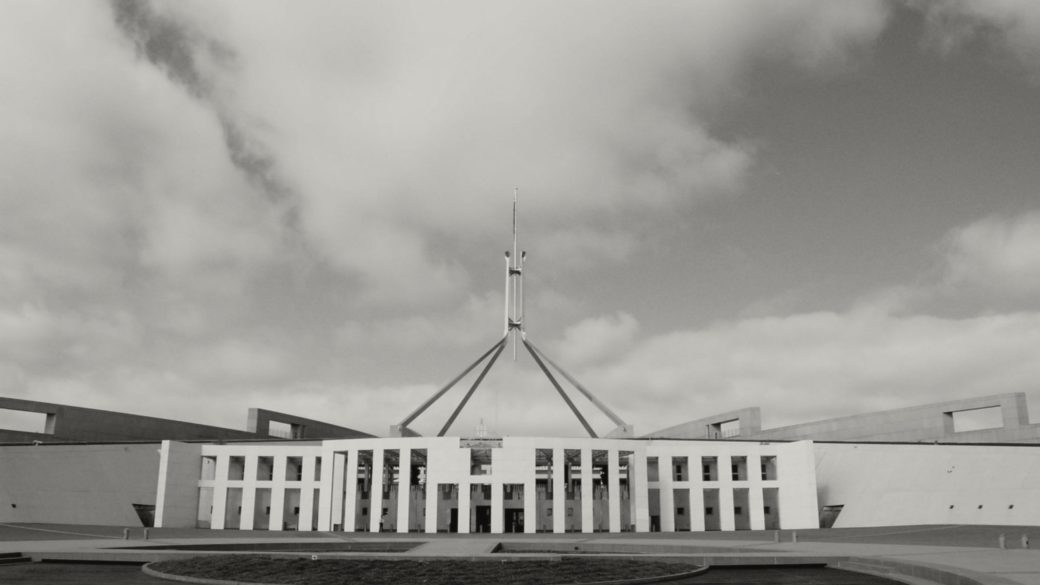 If you've been around these parts for a while, then you know that I've been vociferous in my criticism of the Australian Christian Lobby — not so much for its politics (though it should be reasonably clear by now that I think their platform is too narrow when it comes to issues that Christians should be politically engaged on, and that some of the positions they take are more identifiably 'conservative' than 'Christian'), but for its co-opting of the word 'Christian' and its inability to connect the positions it advocates with the Lordship and way of Jesus. I'm still uncomfortable with the idea of lobbying if it represents a sort of use of the power of numbers and claims some sort of Christian constituency who should have our way in politics, rather than advocacy where we make a case for what is right for all (and especially if it is at our expense, and for the sake those at the margins of our community)…
But.
It'd feel a little remiss not to acknowledge that this change is happening.
There's been a regime change at the ACL, with longtime director Lyle Shelton taking a step that I think had a particular sort of integrity — making it clear that his platform and concerns align with conservatism, not just Christianity — by jumping to the Australian Conservatives. A new director, Martyn Iles, has emerged in his place and there has been a subtle, but significant, tone change in his approach to politics and Christianity… he keeps writing about Jesus.
For years it felt like Jesus was 'he who should not be named' in ACL publications, but in blog after blog, Iles is grappling with how the Gospel shapes his politics. Now, I'm not sure I land on the same positions on most things having done that grappling, and doing this runs the risk of co-opting Jesus to a political agenda rather than having Jesus set the political agenda… but it is refreshing (and the Christian Left in Australia could learn something from this).
Here's a paragraph from a recent post on identity politics in our universities:
The problem is resolved through character, especially the kind of character that Christ gives us.

Indeed, we are called to follow Christ's example who, although He was omnipotent (all powerful), He "made Himself nothing" (Phil 2:6-8) for the sake of others. "Let each of you look not only to his own interests, but also to the interests of others. Have this mind among yourselves, which is yours in Christ Jesus…" says the Apostle Paul (Phil 2:4-5).

All people, regardless of privilege, status, or tribe are capable in Christ of individually growing in character. The uniqueness of Christ-like character is its deeply others-centred, self-sacrificing quality. It places the real interests of God and neighbour at the very core and kernel of our being…

… The great tragedy of the postmodern world is that the call to character is rejected. People are exponents of their tribe and the only real way to improve your moral standing falls to the powerful to change their political beliefs and acknowledge the culpability of their tribe. This is infantilising. It denies the truth about human beings. It denies the possibility of real character. It denies the gospel.
How refreshing — the example of Jesus, on the cross, being held up as an example for us to consider, and a call to others-interest above self-interest; which does have to be the foundational principle for how we approach the fraught territory of identity politics, and current conversations about gender and sexuality. Here's more from the follow up post (it's not just a one off).
Flag-wavers from the various movements that spring from a postmodern base claim that their end goal is equality.

If only they knew that the greatest equality in the world is found in Christ, who is Himself the Logos who they reject.

All are made in the image and likeness of God, born into one human family (Gen 1:27). That is equality.

All have sinned and fall short of the glory of God (Rom 3:23). That is equality.

The gospel of Jesus Christ is the power of God for salvation to all who believe (Rom 1:16). That is equality.

For those believers, all are one in Christ (Gal 3:28). That is equality.

The utopia the postmodernists seek is found in the Logos, not outside of it. John saw a vision of His coming kingdom and it was a mish-mash of minorities "from every tribe and language and people and nation" (Rev 5:9).
Again, I'm not endorsing the position they adopt (or not not endorsing it — I would point out that the 'mish-mash' of identities represented in Revelation don't lose their tribe, language, 'people' or nation, but rather bring those to the table in something bigger), I'm simply pointing to a refreshing change in modus operandi for a peak lobby group seeking to operate in our political sphere as Christians. Christian politics is bigger than deciding if you're from the Christian right, the Christian left, or the Christian centre — though our theological positions will often land us more naturally in one of those camps… it's about the pursuit, for anyone who follows king Jesus, of a politics that is Jesus-centred (not just 'centrist' politics). It'll mean we bounce to different positions on the political compass, or spectrum, on different issues, and if you're predictably right or predictably left on every issue then there's probably some work for you to do in assessing how much that is a product of a political ideology that isn't the ideology of the Gospel. It'd be nice for the ACL to be less predictable… and this seems a step in the right direction.
It also seems to represent a movement away from playing the game of secular politics on hard secular terms that exclude religious ideas from being discussed, and I welcome that, and the idea that being shaped by Jesus should impact the way we Christians participate in the world (and in politics). It also makes the grounds for dialogue between Christians much more fruitful because we're being asked to work from our shared assumptions about Jesus to develop a Christian position (whether we agree with where Iles and the ACL land or not, at least we can engage from some shared presuppositions). What it does for dialogue between Christians and non-Christians remains to be seen, but the next step might be to work out how to do the 'Righteous Mind' thing from psychologist Jonathan Haidt, who points out that having some empathy for the other is vital to effective persuasion (but it might require that you, yourself, be persuaded):
"If you really want to change someone's mind on a moral or political matter, you'll need to see things from that person's angle as well as your own. And if you do truly see it the other person's way—deeply and intuitively—you might even find your own mind opening in response. Empathy is an antidote to righteousness, although it's very difficult to empathise across a moral divide." — Jonathan Haidt, The Righteous Mind