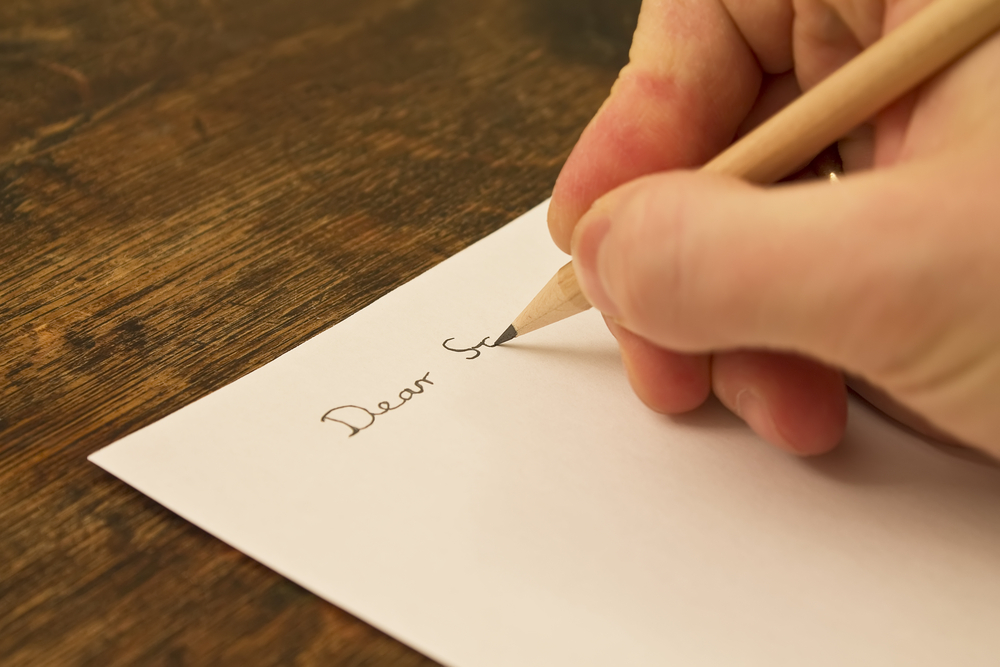 Some people asked to see the letter I said I was going to write in my post on how to write to a minister or MP. I've sent this to Peter Dutton, the Minister for Immigration and Border Protection, and to my local member (who is a Liberal Party MP).
---
Dear The Hon. Mr Dutton,
I'm writing to you regarding the ongoing situation of asylum seekers and refugees held in detention by our nation, especially the recent announcements that no refugee currently held offshore will ever receive an Australian Visa. I'm a Presbyterian Minister in Brisbane, and am writing to ask you to consider an alternative way forward, and to offer my assistance, and that of my church community. I want to thank you for the way you serve our nation through managing your complex portfolio and don't want to pretend these are simple issues; regardless of the way forward, you are in my prayers. I'm thankful for Australia's generosity when it comes to re-settling refugees through our humanitarian program; but concerned at the huge cost of our continued detention of asylum seekers in off shore detention; not just the financial cost, but the cost to our humanity.
In the words of the poet John Donne, I believe that "no man is an island" so that 'any man's death diminishes me, because I am involved in mankind;' the way we treat others impacts us because it changes how we participate in humanity globally, and shapes the vision of humanity we live by in our community and as Australian citizens. The bell is tolling, and the evidence that we are causing damage to others (including children), and so to ourselves, is mounting.
The Russian novelist Fyodor Dostoyevsky said: "The degree of civilisation in a society is revealed by entering its prisons." How we care for those under our authority who are excluded from our society reflects something about the society they are kept apart from. Continuing to deny vulnerable refugees, especially refugee children, any sense of hope, freedom, or dignity, especially if we're punishing victims of crime to deter criminals, will not just cause damage to these refugees, but will damage our souls. I don't mean this exclusively in a spiritual sense, but that it undermines the core of the Australian psyche; teaching us, as citizens, to be more self-interested, and that global problems aren't also our problems. We may indeed live on an island, but we are not disconnected from the suffering of humans abroad; nor can we detach ourselves from the suffering of those in our care held on smaller islands.
I believe it is time we turn to community-based, not simply political, solutions to lower these costs. It is a sad indictment on modern life that we have politicised everything, and so made this a problem for our political leaders to solve, not for us all. As a believer in small government I'm hoping we might find ways to share the burden created by international humanitarian crises amongst other institutions and communities within the Australian public.
As a church leader, I think the church has a particular opportunity and role to play here; a role it is already playing on a case by case basis; my church in Brisbane is home to a community of Iranian asylum seekers and our love and care for them has enriched our souls, and the life of our community. I'd love to see this experience repeated in churches around our nation as we take the responsibility for living out the call Jesus gave us as his disciples. In Matthew's Gospel Jesus called his followers to look after the poor, the widowed, the oppressed, the prisoner, the hungry and the thirsty — those at the margins — he says:
"For I was hungry and you gave me something to eat, I was thirsty and you gave me something to drink, I was a stranger and you invited me in, I needed clothes and you clothed me, I was sick and you looked after me, I was in prison and you came to visit me.' — Matthew 25:35-36
He says whatever we do for the "least of these;" whether in caring for them or ignoring their plight; it is as though we are doing it to him. Australia is by no means a Christian nation, but Christians in our nation are concerned to follow the teaching of Jesus, and in doing so to seek the good of our neighbours, be they our global neighbours or the Australian whose spirit is being systematically eroded as vulnerable people are broken in our name.
No man is an island. The bell is tolling; and it is tolling for thee, and me… Can we please stop keeping our vulnerable global neighbours on these small islands and find ways to bring them here, where Australian citizens might take up the challenge, apart from the government, of caring for these neighbours lest our nation's soul be destroyed? I would like to offer to be involved with exploring ways that the church, and other interested communities or institutions, might play a part in lowering the cost of caring for refugees in our community.
Regards,
Rev. Nathan Campbell
"No man is an island, entire of itself; every man is a piece of the continent, a part of the main; if a clod be washed away by the sea, Europe is the less, as well as if a promontory were, as well as if a manor of thy friend's or of thine own were; any man's death diminishes me, because I am involved in mankind, and therefore never send to know for whom the bell tolls; it tolls for thee" — John Donne, For Whom the Bell Tolls