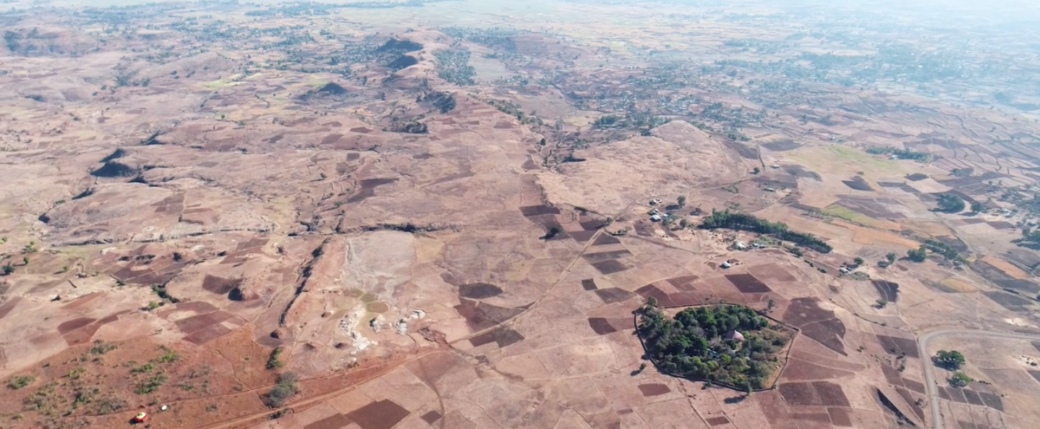 This weekend I'm presenting a talk at the Conference on Science and Christianity (COSAC) for the Institute for the Study of Christianity in an Age of Science and Technology (ISCAST). The conference theme is "A Hopeful Future: Christians, Creation, and the AI World." Because of Covid-19, the conference is being held virtually, and it's not too late to register.
My presentation takes the work of Marshall McLuhan and Neil Postman (media ecologists), and Charles Taylor, to suggest that technology is not neutral because it becomes part of the ecology that forms us as humans, and comes with inbuilt mythologies about the good life, and true human ends, including a sort of technological eschatology where a hope that people genuinely believe is good is the hope that we might become part of the machine. Technologist David Porush coined a term for the 'good coding' that would allow technology to mirror and interface and capture the human consciousness — "eudoxia" — or 'good words' — I'm playing that against Tolkien's "eucatastrophe" — or 'good catastrophe' — the injection of hope from above when all seems hopeless that he sees as the quality of good human stories, because the satisfaction they bring is aligned with the true hope that comes from the Eucatastrophe at the heart of God's interaction with creation; the incarnation, resurrection, and future return of Jesus. The "desire for dragons" he speaks of won't necessarily be answered by Jurassic Park, and the use of technology to clone and resurrect dinosaurs (or by 'augmented reality' video games that bring the Jurassic world to life).
That's not to give the game away too much, but as I was putting together this presentation (and you'll find some of the building blocks in things I wrote about Telstra's Magic of Technology advertisement, and Amazon Prime's show Upload), I was struck again by the imagery of Ethiopia's Church Forests. They're such a stark picture of a non-technological response to a world where technology is used to dominate the physical landscape in order to deliver our vision for the good life. This essay from Fred Bahnson was part of drawing my attention to them (along with the video essay from National Geographic).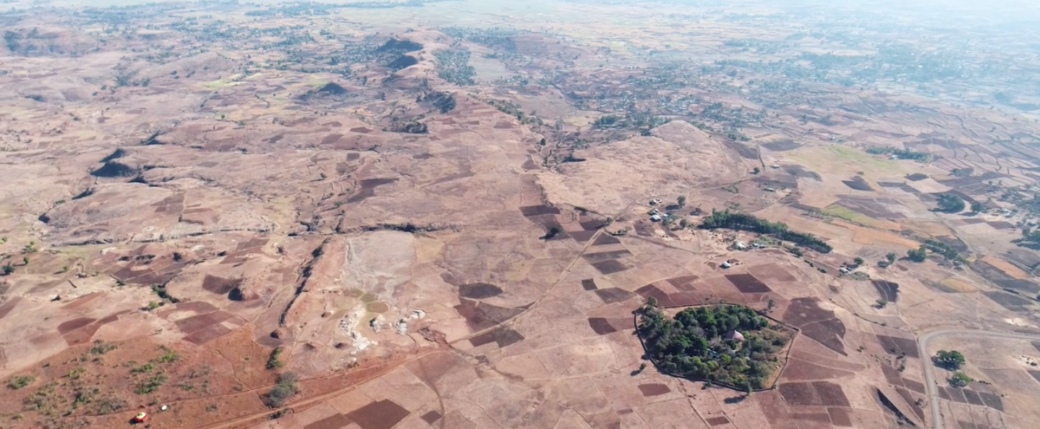 The documentary opens with the line:
"In Ethiopian Orthodox teaching, a church, to be a church, should be enveloped by a forest. It should resemble the garden of Eden."
These forests have protected Ethiopian biodiversity from being eradicated by agricultural dominion, Bahnson's essay, which touches on the research of Dr. Alemayehu Wassie, who studies the forests as his vocation notes:
"Until roughly a hundred years ago, Ethiopia's northern highlands were one continuous forest, but over time that forest has been continually bisected, eaten up by agriculture and the pressures of a growing population. Now the entire region has become a dry hinterland taken over almost entirely by farm fields. From the air it looks similar to Haiti. Less than three percent of primary forest remains. And nearly all of that three percent, Alemayehu discovered, was only found in forests protected by the church."
There's something quite 'new Edeny' about these forests; and while Ethiopian Orthodox Spirituality doesn't always resonate with my theological framework; a significant part of how I approach theology is rooted in my disenchanted, western, view of the world. Part of technology's formative effect is 'disenchantment' — the idea that technology isn't just like magic, but is magic in its truest form, because other belief in magic just expresses desires we haven't yet found technological solutions for.
Today I happened to find this piece from Simon Smart at the Centre for Public Christianity, whose imagination also seems to have been captured by the images of these church forests.
"Fred Bahnson, who wrote the essay that became the documentary on the Ethiopian church forests, thinks of them as arks, or "tiny green vessels sailing over a barren sea of brown". Deploying the metaphor globally to image our contested and fragile future, he writes, "We will need many more arks like them … tens of thousands of arks: cultural, biological, spiritual." … These kinds of initiatives take work. They require nurture. And a strong foundation. The church forests emanate from a belief in the sacred — sacred space worth protecting, and sacred life and the value of every person. The centre enables the whole. The solid protective walls are permeable, in that an open gate welcomes all who want to enter to find refuge and abundant life. They offer a bright sign of hope in northern Ethiopia, and perhaps a symbol of what is possible in our own search for sanctuary and refreshment."
I draw on both the Church Forest and J.R.R Tolkien in my presentation, struck, again, by not just the 'Eucastrophe' bit of On Fairy Stories, but the way it unpacks Tolkien's whole project — in a world increasingly shaped by dominion through technology, with imaginations fuelled by science fiction, he turned to the purity of the fairy story as a critique of that sort of vision of man; calling for us, instead, to be 'co-creators' — who participate in generative imitation of God both in our stories, and in the lives promoted by stories that echo the truths of the Gospel. In a letter unpacking his approach in Lord Of The Rings, Tolkien lays his motivations bare (brazen for a guy who accused his friend C.S Lewis of too much allegory).
"I intend all use of external plans or devices (apparatus) instead of the development of inherent inner powers or talents – or even the use of these talents with the corrupted motive of dominating: bulldozing the real world, or coercing other wills. The Machine is our more obvious modern form though more closely related to Magic than is usually recognised.
The Elves are there (in my tales) to demonstrate the difference. Their "magic" is Art, delivered from many of its human limitations: more effortless, more quick, more complete (product, and vision in unflawed correspondence). And its object is Art not Power, sub-creation not domination and tyrannous re-forming of Creation."
I'd not noticed how much this is true; the good wizards in Middle Earth have a deep affinity with nature, while Saruman and Sauron both employ magic to enslave and destroy — both the natural environment, and the lives of those around them. The Lord of the Rings, then, functions as a critique of finding hope in magic or technology, rather than the eucatastrophe, and the animating belief that all sad things will one day come untrue.
The story that animates us — whether the pursuit of the 'good words' that will unite us with our technology, or the good intervention that will save us from the jaws of our machines and the destruction of beastly dominion — sin, and death, and Satan — will shape the way we live now. If the Gospel is true, and the world is a sacred place made to reveal the divine nature and character of God in concert with the Gospel message, coordinated under the rule of the resurrected and resurrecting King Jesus who will return to "make all things new" — in a new Eden — then planting forests that protect biodiversity, and position the church community within the natural world in a way that is more like the elves and less like the orcs, might be ways that we live in anticipation and hope.
I also came across, in the last few weeks, this article, 'When the Gardener Returns: An ecological perspective on Adam's Dominion,' by Old Testament scholar Doug Green (who's also part of our church family, and whose work I drew on quite a bit in articulating a 'political theology' that plays off two threads at work in the world, those taking up the call to bear God's image as it is revealed in Jesus, and those falling into beastliness, this isn't to say that I've understood him, or represented him in such a way that he is responsible for my representation of this thinking…).
Taking up the resurrection appearance of Jesus in the garden in John's Gospel, and Mary's meeting 'The Gardener' — the new Adam, the man "destined to bring all of creation into order, harmony, and abundance," Doug says:
"While the day of the final curse-lifting renewal still lies out in our future (Rom 8:19-22), in Christ's resurrection the age to come has broken into this present age, and the Gardener has already taken up his royal vocation of subduing the earth on God's behalf. Accordingly, the reborn Gardener of Genesis 2 calls his subjects — the renewed humanity of Genesis 1 — to live as true humans, by living from the first definition, found in Genesis 1-2, of what it means to be human, but especially by living toward the gospel's vision of what humanity will be in the age to come. With our "ethical eyes" looking back to our origin and forward to our destiny, we are called to live as ambassadors of the New Creation, who give the watching world a foretaste of what life in that kingdom will be like. Surely this should be good news for creation as Christians seek to live the royal, second-Adam life, as God's gardeners. Yes, Christians may work the earth for human benefit, but we must do so in a protective and caring way that previews and anticipates the great day of renewal when Jesus, the Gardner-King, will finally deliver the natural realm from its bondage to decay and at last transform the whole world into a new and better Eden."
Ethiopian church forests are a little picture of the possibility of this sort of approach to church; they're the products of generations of faithful cultivation, and we should probably start now.