Here's the chain of events that leads up to the "cshhht" sound you can of Coke makes when you open it. It's complicated. And sort of beautiful.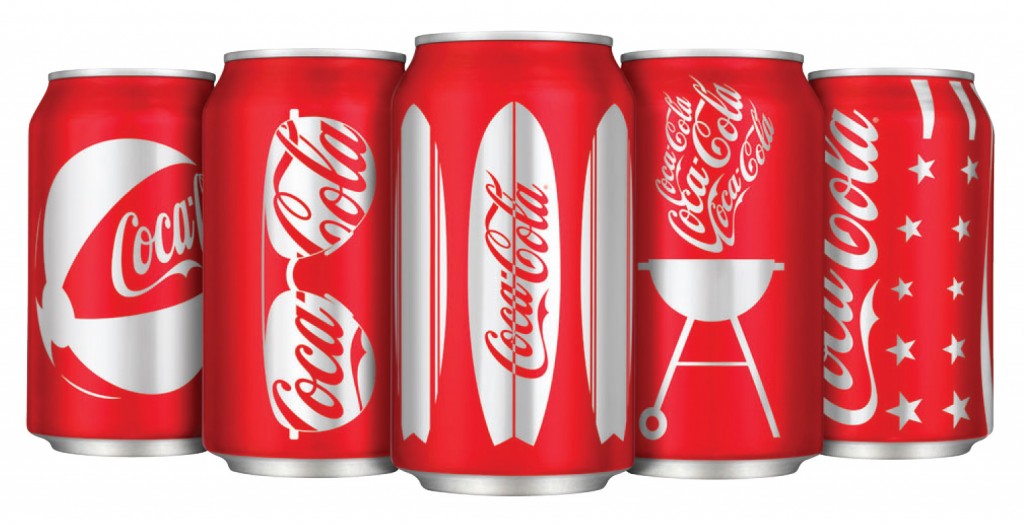 And it all starts in the bauxite mines of Western Australia…
The number of individuals who know how to make a can of Coke is zero. The number of individual nations that could produce a can of Coke is zero. This famously American product is not American at all. Invention and creation is something we are all in together. Modern tool chains are so long and complex that they bind us into one people and one planet. They are not only chains of tools, they are also chains of minds: local and foreign, ancient and modern, living and dead — the result of disparate invention and intelligence distributed over time and space. Coca-Cola did not teach the world to sing, no matter what its commercials suggest, yet every can of Coke contains humanity's choir.
The humble pencil has a similar story, which is why sharpening them is an art.
Meanwhile, on the Internet… these goats have also been taking the world by storm.
Especially the world of not great music.
Now that I've posted two such important things (and almost finished our church website), I might be back in the habit. We'll see.
I posted this on Facebook a while back, and, in the absence of any better content to post right now… here's possibly the best TV interview ever given (a bleeped out version) with one of the best autotune songs ever made… I know it's old news now. Wait until you see the goats post coming up next…
And a little bit of Kai singing his own song.
I've been vaguely aware of these videos floating around the traps. I watched some tonight. They're fun.
"This is life people. You've got air flowing through your nose. You've got a heartbeat. That means It's time to do something"
"You've got two paths, I want to be in the one that leads to awesome…"
Oh Canada.
Canada's Minister of Foreign Affairs, in response to a question during Question Time:
"Under the leadership of this Prime Minister, Canada will never become a safe haven for zombies ever…"
This is, perhaps, tempting fate. If you're smart enough to prepare for zombies, perhaps its indicative of the size of your brain, which is a tempting delicacy for said zombies. Classic catch 22.
Faux-spiritual fauxtivation is the new black on Instagram. I've always fancied myself a hallmarkesque writer of vaguely convincing half truths – and lets face it, that's what passes for truth these days. So I've launched an experiment that is part seeing how gullible the internet is, part fun, part outlet for my cynicism.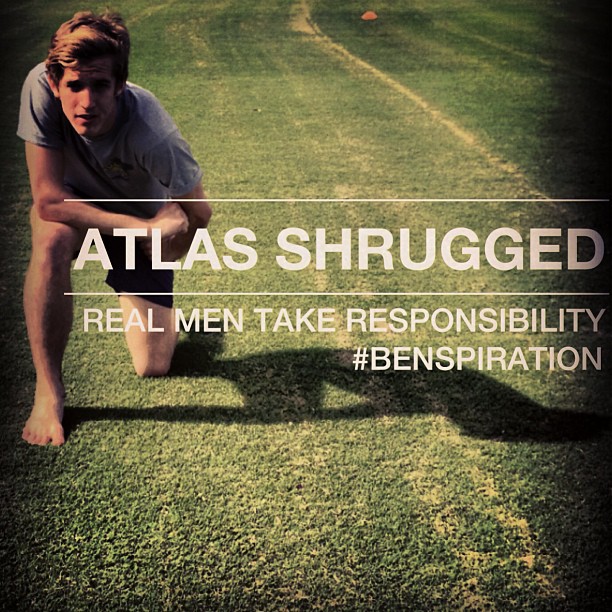 Will you join me? Will you be #benspired?
You can get your regular dose of #benspiration, or contribute, at the Facebook page, the instagram hashtag #benspiration, or you can follow @benspiration on instagram.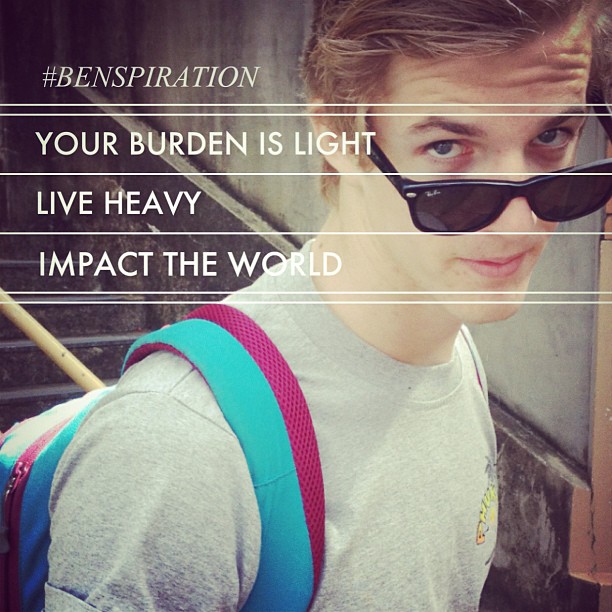 When I get sick of it I'll do a bit of a breakdown on what sort of pictures and quotes were the most popular and what that says about the instagram generation. Maybe. Or maybe I'll be so benspired I'll start believing the hype.
I've posted lots of stuff about vigilante "real life superhero" type peeps in the past, but questionable legality aside, they've got nothing on these window washers who dress as superheroes to cheer up the patients in a children's hospital.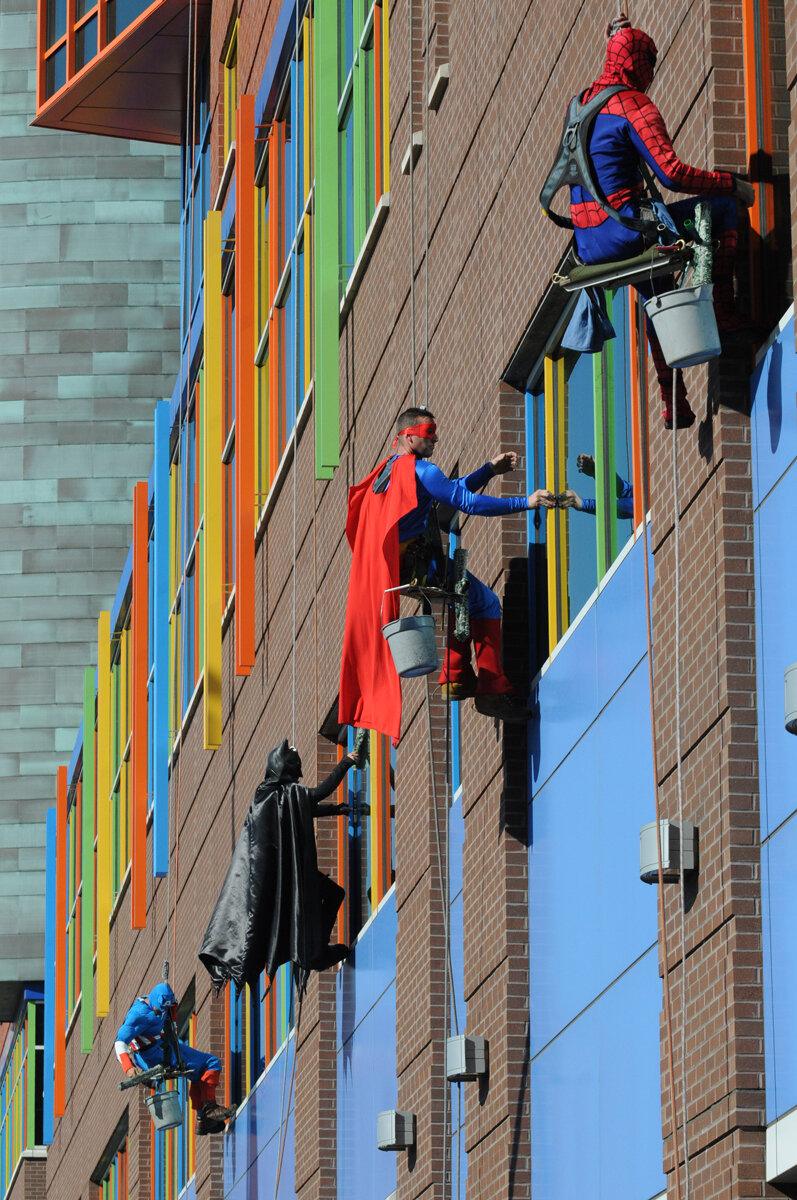 Via here, and @Fraank_Oceaan
Ben, whose regular blog is one of my all time favourites, also happens to be a pretty talented arty types, in fact, you might argue that he's something of a polymath (he shared another one of his mad skillz here a while ago).
He's branching out, and has started a webcomic. It's called Lamington Drive. I'm hoping for good things – and he, like Simone, is one of those people whose blog might have waxed occasionally, but hasn't waned (PS – 2013 is the year of the blog comeback).
I love it when he sings… and when he talks about the Denver International Airport. So this is fusion gold.
But here are some things we learn from Gangnam Style about the antichrist.
The timing of end times events (but you'll have to wait for the next video for this).
The timing of the end of the Catholic Church.
The timing of the end of the United States.
The timing of Russia and China's invasion of the United States.
The relationship between the false prophet and the antichrist.
The sexuality of the antichrist – he's a homosexual, bisexual, pedophile who is married, to two wives.
The gender confusion of the antichrist – he's a transexual, apparently.
The bow-tie in the video promote gay marriage because they are phallic symbols.
The antichrist will publicly proclaim his support for gay marriage…
The real fun starts at about 6 minutes in…
If your day needs some brightening after what has been a bizarrely traumatic week around the planet – then this might help (if the superb collection of kids jokes from last night didn't). These are also less scary than the teddies with teeth from the other day.
The toys, and their stories, can be found in this gallery, and are on display in a real gallery somewhere too. The photos and concept are the brainchild of a guy named Mark Nixon.
I couldn't figure out where the apostrophe should go in bad kid's jokes. It's ambiguous. Some of them are from bad kids. Some are bad jokes. Some are bad jokes for kids.
Here's the premise of this pretty fun site.
"I moderate jokes on a Kids Jokes website. A lot of joke submissions can't be published because they're offensive (to kids, or to parents who would hear them repeated at home), or they don't make sense… so I publish them here instead. I have not edited or made up any of these jokes."
Here are some samples from the front page.
Peas
WHAT DOES PEAS EAT?

TOAST
Black and White
Q.what do you call black and white, black and white, black and white ,grey, red????
A.A penguin rolling down a hill, hit a rock and DIED!!!!!!
Girls
why are girls freaky?

beacuse they have long hair and there stupid.
Chickens Stop
why did all the chickens stop?
because a fat cow was about to put her bum on them
Zombe
what do you get if you cros a zombe and a persen?

dead!!!!!!!!!!!!!!!!
What does Batman do in a quiet week?
This nice little lo-fi gif collection of animated Batman portraits goes some way to unmysterying (or demystifying) the mystery.