Yeah. That's right. Scientific studies of the world of Asterix and his gallic drug addicts has demonstrated that more than 700 traumatic brain injuries occurred within the pages of the popular comic. Helmets apparently don't really help.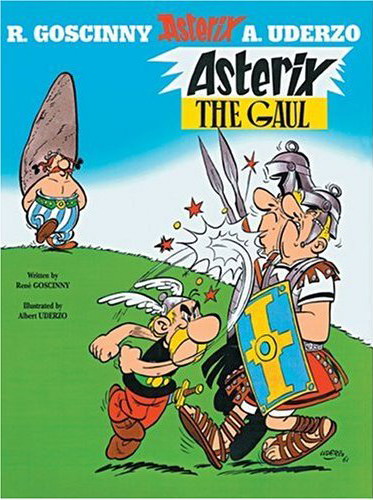 More information about the study can be found here (all the proper peer reviewed stuff is here)
"Seven hundred and four TBIs were identified. The majority of persons involved were adult and male. The major cause of trauma was assault (98.8%). Traumata were classified to be severe in over 50% (GCS 3-8). Different neurological deficits and signs of basal skull fractures were identified. Although over half of head-injury victims had a severe initial impairment of consciousness, no case of death or permanent neurological deficit was found. The largest group of head-injured characters was constituted by Romans (63.9%), while Gauls caused nearly 90% of the TBIs. A helmet had been worn by 70.5% of victims but had been lost in the vast majority of cases (87.7%). In 83% of cases, TBIs were caused under the influence of a doping agent called "the magic potion"."
Hopefully that's some valuable tax payer funded research. Because this is important and groundbreaking stuff that will help tourists in Europe no end.