This is the first American school massacre since I became a father. I don't know if that alone made my heart sink further when we woke up to the news of 20 young lives lost this morning, and the six adults, but holding my daughter as I digested the news brought home to me the sort of range of emotions the parents of these children on the other side of the planet must be feeling.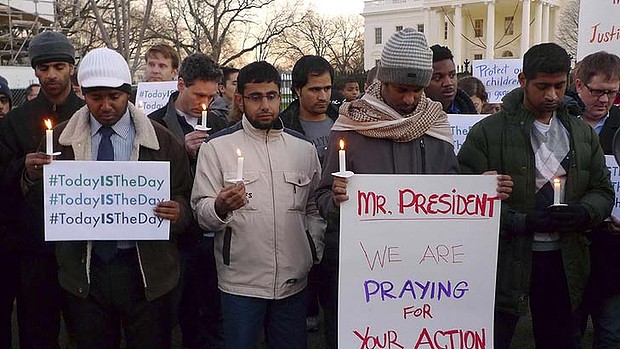 Image Credit: Sydney Morning Herald
I remember writing an essay at uni, back in 2004, about the process the mainstream media moves through when covering a tragic news event like this – from reporting the facts, and just the facts (who, what, when), to reporting first hand accounts (who, how), to "experts" dissecting events and looking for deeper answers to "why" questions. This process has accelerated. Dramatically. Thanks to the internet – such that the facts are available almost immediately, and the democratisation of punditry means that we all have an opinion on the "why" question, and we can all jump on our platforms to not just answer "why bad things happen" but "how this should be fixed."
The most obvious solutions are pretty obvious. They're superficial.
We fix shootings by tightening up access to guns. There are secondary solutions – less obvious, and a step or two back on the causal chain – we should fix mental health so that potential perpetrators and sociopaths are identified, and loved – or fixed – or removed from society (and especially from access to guns), before they can lash out.
Some suggest we should stamp out violent video games and change the violent culture that spawns the sorts of people who do this sort of thing. Which seems pretty appealing. Except that this sort of violence predates television, it predates the newspaper, it predates anything that we could meaningfully ban in response.
Sure. Gun control worked in Australia – we haven't had a shooting massacre since Port Arthur. And it'll go some way to solving the problem in America. But my Facebook wall is littered with people calling for gun bans, as if that'll completely solve the problem.
But guns don't kill people. People kill people.
That's cliched. With reason. Cliches become cliches because they describe something true – something that needs to be said often.
We can ban all the guns in the world – but people will look for ways to hurt other people. People will respond to generations of hurt – carrying the baggage inflicted by poor family decision making, absent or abusive parents, generational or systemic mistreatment of people, injustice, bullying, all sorts of pain inflicted by others… People will snap. Will make bad decisions. Will take drugs. Will do all sorts of mood altering things that leave them with a low empathy threshold, or a willingness to inflict pain on others for their own pleasure.
The world is broken.
People in our world are broken.
And giving those people less guns – because you recognise the brokenness is a wise response – but it's not a solution. 
The only meaningful way to change human nature is to restore it to what it was meant to be before it broke. It broke when we turned away from the God who made the world. The world broke then too.
People were meant to be children of God. Children of God who didn't turn on each other out of rage or anger. And yet, as Genesis tells the story, almost as soon as people turned away from God – brother knifed brother – you can bet Cain would've shot Able if he were able.
The only way for us to stop killing each other is to start not just recognising that we're all valuable because we're made in God's image – and so, shouldn't be killed by one another – but to start recognising that we're all, to steal another cliche, family…
And the only way for that to be true is for all of us to turn to the perfect child of God – who not only models being a child of God perfectly, but enables us to become children of God – where our present lives, and future hope, reflect a view of the world that rules out events like this morning's events.
This future hope makes the present tragedies a little easier to stomach – not easy – because suffering sucks. Tragedies suck. The emotions we experience, even vicariously, in these situations as parents, and siblings, and children of other people – are real. The emotions the victims and their families experience during, and after, the inflicting of horrible human on human tragedy are real – and we can't play this down. But how can we explain events like someone turning a couple of semi-automatic weapons on children without looking to shortcomings in human nature? Shortcomings described best by the very first chapters of the Bible… And how do we solve them without looking for solutions – solutions described in all the subsequent chapters of the Bible as God began his rescue mission that culminated with the horrific and tragic death of an innocent – Jesus.
He suffered. For the sake of securing a future – for himself, and for those who are in him – as his people. His children. The whole world is waiting for this future. From Romans 8…
17 Now if we are children, then we are heirs—heirs of God and co-heirs with Christ, if indeed we share in his sufferings in order that we may also share in his glory.

18 I consider that our present sufferings are not worth comparing with the glory that will be revealed in us. 19 For the creation waits in eager expectation for the children of God to be revealed. 20 For the creation was subjected to frustration, not by its own choice, but by the will of the one who subjected it, in hope 21 that the creation itself will be liberated from its bondage to decay and brought into the freedom and glory of the children of God.

22 We know that the whole creation has been groaning as in the pains of childbirth right up to the present time. 23 Not only so, but we ourselves, who have the firstfruits of the Spirit, groaninwardly as we wait eagerly for our adoption to sonship, the redemption of our bodies. 24 For in this hope we were saved. But hope that is seen is no hope at all. Who hopes for what they already have? 25 But if we hope for what we do not yet have, we wait for it patiently.
We stop tragedies like this by becoming like Jesus – the true child of God. And while this doesn't properly happen any time while we're still this side of heaven, the process begins with following him.
"28 And we know that in all things God works for the good of those who love him, who have been called according to his purpose. 29 For those God foreknew he also predestined to be conformed to the image of his Son, that he might be the firstborn among many brothers and sisters. 30 And those he predestined, he also called; those he called, he also justified; those he justified, he also glorified."
Following Jesus means beginning the process of reversing the human nature that leads to tragedies like this. It conforms and transforms us.
It seems trite. It seems like little comfort to those grieving the brokenness of our world. It seemed a cold comfort to me as I sat nursing my almost 1 year old, imagining a future where something horrific happened to her… but the more I think about it the more I yearn for, and honestly desire the future described in the closing chapters of the Bible, in the book of Revelation, where events like this don't, and can't, happen.
21 3 And I heard a loud voice from the throne saying, "Look! God's dwelling place is now among the people, and he will dwell with them. They will be his people, and God himself will be with them and be their God. 4 'He will wipe every tear from their eyes. There will be no more death' or mourning or crying or pain, for the old order of things has passed away."
Here's the guarantee from Jesus himself, the closing words of the Bible… They're what provides real hope, and a real solution, in times like these – when the tragedy of broken human nature strikes…
22 20 He who testifies to these things says, "Yes, I am coming soon."

Amen. Come, Lord Jesus.

21 The grace of the Lord Jesus be with God's people. Amen.