People often ask me what it's like growing up as a preacher's kid, whether it's positive or negative.
One of the great benefits for me, that I often recall (either in my head or out loud), when I'm asked these questions, was the chance to see how the gospel spurred on John "Chappo" Chapman, even as an elderly man.
And how he loved people. Even a little kid whose bedroom he was sharing while he was on a preaching gig in a small and relatively inconsequential town in northern New South Wales. Or the same little kid who accosted him at another preaching gig, in another inconsequential country town (while visiting my grandparents). These towns, and this little kid (and his sisters), didn't seem inconsequential to Chappo. Because they weren't.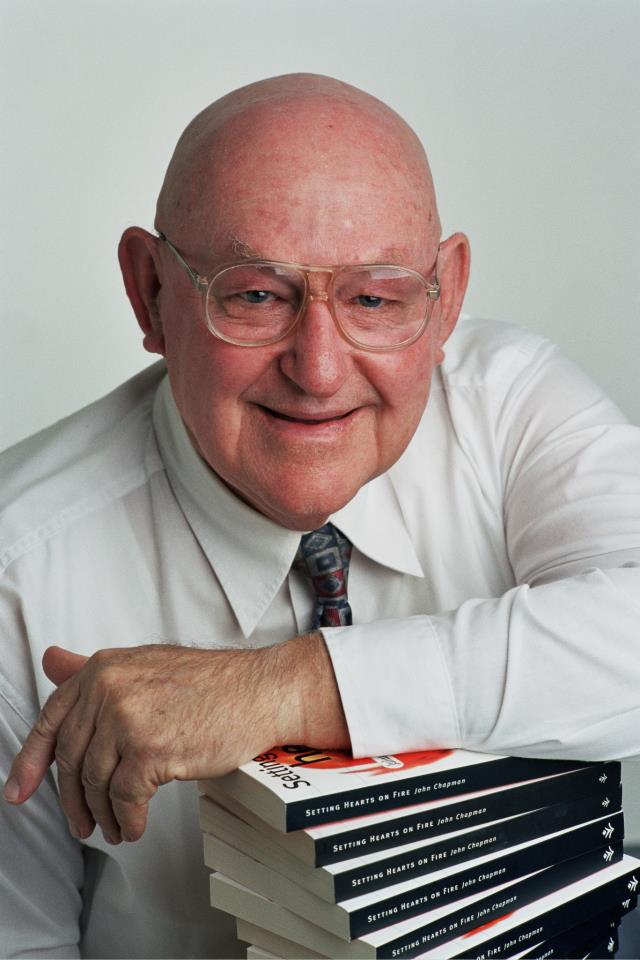 I'll remember his stories. The ones so familiar to him he could rattle them off with a one word prompt. His made up words. His constant interest in other people. Other people are remembering the lasting impact he had on their ministry, their preaching, their ability to communicate the gospel with passion and verve. He touched lives. Many lives.
It's a great testimony to the quality of this man, and his ministry, that the outpourings of emotion at his passing on Facebook are mostly expressing joy at the thought of him arriving home. With Jesus. Tonight.
Paul says it best in 2 Timothy 4.
"7 I have fought the good fight, I have finished the race, I have kept the faith. 8 Now there is in store for me the crown of righteousness, which the Lord, the righteous Judge, will award to me on that day—and not only to me, but also to all who have longed for his appearing."
51 Listen, I tell you a mystery: We will not all sleep, but we will all be changed— 52 in a flash, in the twinkling of an eye, at the last trumpet. For the trumpet will sound, the dead will be raised imperishable, and we will be changed. 53 For the perishable must clothe itself with the imperishable, and the mortal with immortality. 54 When the perishable has been clothed with the imperishable, and the mortal with immortality, then the saying that is written will come true: "Death has been swallowed up in victory."

55 "Where, O death, is your victory?
    Where, O death, is your sting?"

56 The sting of death is sin, and the power of sin is the law. 57 But thanks be to God! He gives us the victory through our Lord Jesus Christ.