If you hang around in the business world for long enough – especially with small business owners who are working really hard at growing, you'll hear the phrase "I'm wanting to work on my business, not just in it"… this realisation that growth comes through changing and improving, rather than maintaining the status quo (generally), is what drives big companies to spend big bucks on research and development.
This was the sort of mentality that drove some friends I used to do PR for in my old role to do all sorts of cool things – two guys in particular were champions on this front – my friend Allan, who ran a cafe, decided to set up quad bike tours, a gift shop, a function centre, walking tracks, a bus tour, a furniture shop, and to start selling Kopi Luwak – cat poo coffee – a decision that netted him millions of dollars worth of media coverage. He was a big fan of this maxim. The other, my friend Ross, spent time looking into grants for solar power, and found a heap of other ways to not just cut costs at home, but become greener in a way that opened up new markets for his cabins. Working with these guys was pretty exciting – because they were always coming up with new ideas. Both businesses started off as family projects. Both Allan and Ross lived on site at their businesses and could easily have been caught up in the day to day operations, the mundane stuff – and the important. But they found time to develop and change through a bit of creativity. They kind of inspire me – I learned heaps from them, lessons that I'd love to apply to ministry. I've spent a long time trying to figure out how I'd do that. I don't know for sure – but I reckon there was a reason they were heaps less jaded and likely to burn out than other people I worked with.
Big technology companies have worked pretty hard to foster this sort of culture and harness the creativity of all their staff by giving workers a certain portion of their week to work on their own projects – usually with certain parameters about being related to the core business of the company. Google has 20 percent time – one day a week – and about 50% of their current range of products have been developed in that time, Apple has just introduced Blue Sky Time – encouraging certain staff to think creatively, and perhaps most famously 3M, the company behind such ubiquitous stationery as the post-it note, has been driving innovation by freeing up their staff to develop ideas since 1949.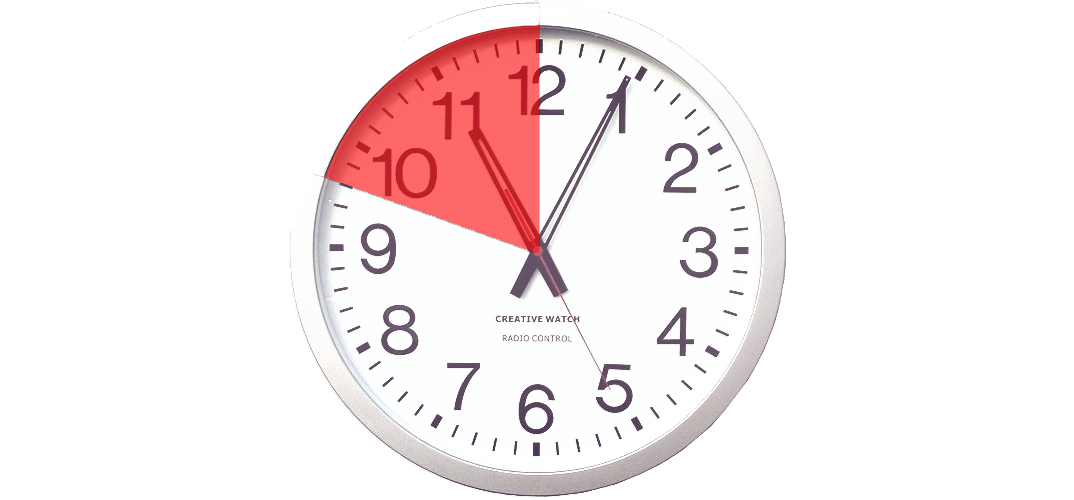 But what would this look like in the church context – to "work on your church, not for it"? I've got no idea – for full time church workers, or for the members of the body of Christ. I think this is a "priesthood of all believers" thing – the companies that do this best let everybody in on the action, 3M has patents produced as the result of ideas from administration staff… But I reckon it'd be pretty cool to figure out.
I've been a student minister in a couple of different shaped churches in Brisbane, a member of a few different churches in different places, and the son of a minister of churches that grew from small to big… but I still have no idea what the average week of full time ministry should look like. I've only experienced four years of reality outside of a life framed by full-time ministry – my family's, and now my own, and all I know is that full time ministry is time consuming.
I've got no idea what a ministry week looks like other than that it's busy. Very busy.
It seems to be a mix of the routine, and the reactive.
If you're the sole minister at a church, regional or otherwise, you seem to routinely prepare a talk, write a Bible study, go to a meeting, teach RE, and you reactively pastorally care for people, take funerals, and deal with whatever else pops up. That all seems to take up a fair bit of time. All your time. It's pretty much the same in a team context – it's impossible not to be busy in ministry. Because all of life is ministry – in one form or another.
If the principles from the business world translate, then this seems like a recipe for staying the same. We've been thinking about this a bit at Creek Road – a couple of us were struck by a similar thought within a day or two of each other as we read and watched some stuff about Google. We're trying to figure out what 20 percent time might look like in our team ministry, but the principles seem applicable to any ministry – by analogy – just as they are for small one man tourism operations, and multibillion dollar technology companies.
What I'm really keen to explore is how this sort of paradigm shift in thinking about ministry and how we use our already busy schedules when we're talking about life as a church community. How we could start a culture of 20% time, or research and development time… how we could free people up to think about, and work towards, growth.
I'm a bit blown away by how well Luther got his base of supporters involved with promoting the Reformation – just by empowering people to produce their own material and modelling how to distribute new ideas in a really fast and effective way. How do we free the human resources at our disposal up to get people coming up with new ideas and opportunities to share the gospel – rather than just doing the same old stuff, and how do we control what ideas get legs and which ones are thrown back into the pool of ideas for refining… so that we're not doing a million things badly.
Here's a paper I wrote for our staff retreat that is trying to figure out what time like that would look like in our context – it'll look different based on the shape of a church, or the people involved (both in your mission field, and in your team)… but for a creative person like me, this sort of freedom to think, explore, and fail – without it interrupting the flow of a normal week, is something I find really exciting.
---
"20 percent time" at church: building "blue sky thinking" into the work week
Big tech companies who value, and rely, on innovation to keep growing and developing new products, and who also value, and rely on attracting staff who are passionate about the vision of their company, have adopted an interesting policy – let staff work less on their "job," and spend a portion of their time creating something new.
The idea is typically traced back to post-it note company 3M. The stationery company came up with an idea, back in 1948, to give staff a portion of time (15% of the work week), to dream big, and use the company platform to come up with new ideas that would help grow the company's range, and bottom line.
The company is still, years later, a stationery powerhouse – with more than 22,000 patents. They've got a culture of creativity – and the Post-It Note itself, which you'll find in offices, homes, schools, and just about anywhere that pen and ink exist, was a product of the 15% time of its inventor, Art Fry. Cool name.
Other companies have taken the idea to the virtual world – where it's cheaper to develop new products, and even to the hardware world – Hewlett-Packard, Google, and Apple all have variations of the theme. They all want staff to feel like part of the company's vision, and have the opportunity to pursue their passions and their own personal, but work related, projects.
Google call this 20% time. They give staff one day a week to work on new tech developments. Figures get bandied around a bit about how effective this has been for the company – but the conservative estimate is that 50% of their innovation has been the result of this time. Products that heaps of us use, like gmail.
Here's something a google staffer says about the value of the program:
"We try to encourage this type of blue-sky thinking through '20 per cent time' – a full day a week during which engineers can work on whatever they want. Looking back at our launch calendar over a recent six-month period, we found that many products started life in employees' 20 per cent time."
Blue-sky thinking is thinking free of the restrictions of your day-to-day job and routine. It's the kind of thinking that's needed for change and innovation to happen – but it's only really valuable if you've also got time, and resources, to try to implement the changes – without it hurting your ability to get your job done.
Apple now has a "blue sky program" where certain employees can work on a "passion project" – something they're keen to see get off the ground, they're giving staff a block of time, rather than a regular window, but they too are keen to give their staff some room to experiment and try new things.
Blue-sky thinking in our context
We have a growing team with a huge range of gifts at our disposal, and all sorts of people who are passionate about different things. Hopefully all these passions are related to the gospel – our "core business" or "product."  We passionately want to reach people with the good news about Jesus. Hopefully we're all also on board with our philosophy of ministry – which wants to see people end up as mature Christians, with servant hearts, via our two pathways.
We've all got particular jobs to do, we're all busy – and while we're certainly passionate about the work we're doing every week – it's possible that there are huge untapped ideas and new ways of doing things, that we'd discover if we had the freedom to dream, to experiment, to get a bit creative, and to produce new things in a bit of time each week.
Blue sky thinking is something we can do alone – given the right environment – and having the freedom and time to put some new ideas, outside your core "job description" into practice might be a great way to connect, grow, or serve – or to reach people in our city, and around the world. Having the time to do some of this is just the first step.
But what if, like Captain Planet, we combined some of our powers. Some of our Blue Sky time. And came up with new things together.
It's also possible that we're greater than the sum of our parts – that mixing and matching some of our gifts and resources might produce new and exciting things that help us reach more people with the Gospel.
What if the kids team spoke to the media team about a video series to post on YouTube, that didn't really tie in to the teaching program, but was something people might share that taught kids about Jesus in a clear and fun way.
What if some of the coffee snobs on staff came up with a way to connect the coffee snobs of Brisbane with some Christians, and the gospel, in a clever way.
What if the music team sat around with the youth ministry team and came up with a dub-step, spoken-word, fusion piece that would take the Internet by storm…
What if we all tackled some projects together – coming up with a stream of content for the website in a brainstorming session, or if we all jumped into the kitchen to make a batch of freezer meals for people in our neighbourhood, or in our church community. A one hour meeting with 30 staff could become 30 man hours spent on a project that makes a real difference.
One of the Google staffers realised the potential power of harnessing the "20 percent time" of some of his colleagues – he's got an army of Googlers – 200 of the staff in his 1,000 person office – working on his "YouTube for Good" which provides technology solutions for the fight against AIDS, for clean water in various countries, and the United Nations World Food Program.
What next?
What would our week work with if we spent a day working on projects that help our core business – reaching Brisbane, and our world, with the gospel, in line with our philosophy of ministry – helping kids, youth, and young adults to reach maturity, and moving people towards Christian maturity.
What if we spend a few hours a week "promoting" things that we're already doing – finding new channels to get information about Jesus, and our church, out to new people? What if we spent a few hours encouraging some people by giving up some of our time to catch up to read a helpful book together? What if we put some time into developing a clever and engaging video on the modern fight against slavery that we could share around the web? What if we created some pictures or social media campaigns using different hash tags that would get some of our big ideas from the term shared by people from our church on their social networks?
That's just scraping the top of the barrel – the great thing about Blue Sky Thinking is that we're only limited by imagination and time.
So how might we make this time a part of the work week at church – and what would it look like?
There's a danger in just implementing this policy, that it'll end up in wasted time, especially if the ideas are never put in to practice or development. Here's what an author who studied the approach said:
"Many companies have tried to emulate the 20 percent time idea but failed because they remained conservative about supporting the new ideas."
How do we use this time to create new resources, gospel opportunities, and growth?
More reading: