A while back I was posting my way through the design and development of our new church website. You can read those posts here:
Stage 1 of the new site is live. There's still a bit of work to be done on it – but on the whole the functionality and workability of WordPress makes this significantly more satisfying than the old site.
Stage 2 for us is mostly content related – there are a few kinks still to be ironed out, but there'll be more stories, more videos… less text.
Anyway. Maybe you're wondering about using WordPress for a website for your church (or small business) but don't know where to begin.
I can't recommend WordPress highly enough for church websites – not only for people who know what they're doing – but it's better than the other options out there by far, the specialist church web hosts included… If you're worried about not being a tech person – there are plenty of people out there who'll design and support your WordPress site for you. It's a no brainer. It's the biggest Content Management System (CMS) in the world. It's not just for blogging – though it makes having a blog attached to your website easy and natural.
The first step is knowing the difference between wordpress.org and wordpress.com. You want wordpress.org. It's the software that you use to self host. That's what you're doing. It is a little complicated and if you're a one man band, and the technology is beyond you – then I'd be looking for help at this point. Send me an email. Add me on Facebook. We'll talk. Or… here's a better option.
My friend Paul has started a web design and marketing business called Promeate. He specialises in WordPress. And he's a good guy. He loves Jesus. He loves churches. And he's keen to help. He wrote this post about the process for setting up a church website.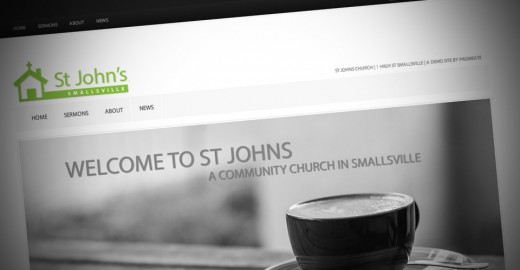 We'd both like to help you. I'll be posting some more bits and pieces in this series in weeks and months to come.