"He does not despise real woods because he has read of enchanted woods; the reading makes all real woods a little enchanted." — CS Lewis, On Three Ways of Writing for Children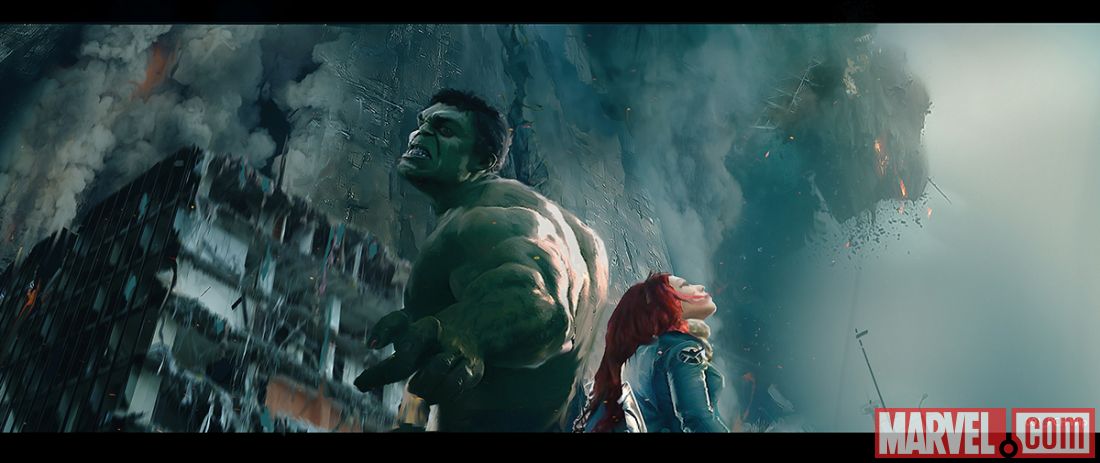 Image Credit: Marvel.com
Before I explore a little more on the nature of the heroes of our modern myths — especially the characters from Marvel and DC's universes, and the question of how, or what, sort of 'worlds' we might find in art, stories, and our imaginations, in order to re-enchant the one we live in, I thought I'd lay out a little more of what I'm thinking behind this series of posts, and describe the dilemma a little more concretely.
Is imagination dead — or did we make that up?
In the last post I quoted C.S Lewis' The Discarded Image — in which he explores the movement from a medieval view of the world that was entirely 'enchanted' and mystical outside of the realm of fiction. He speaks, in this passage, of the way even the commonplace, the natural, was a means by which people imagined something beyond themselves, and of the damage done to our means of seeing when we only really see things for what they are, and for our own sake.
"Luxury and material splendour in the modern world need be connected with nothing but money and are also, more often than not, very ugly. But what a medieval man saw in royal or feudal courts and imagined as being outstripped in ' faerie' and far outstripped in Heaven, was not so. The architecture, arms, crowns, clothes, horses, and music were nearly all beautiful. They were all symbolical or significant-of sanctity, authority, valour, noble lineage or, at the very worst, of power. They were associated, as modern luxury is not, with graciousness and courtesy. They could therefore be ingenuously admired without degradation for the admirer." — C.S Lewis, The Discarded Image
In this sort of world, art and story help make these symbols sing. Stories operated as a bridge between the earthly reality and heaven. They help draw out this sense of meaning and enchantment.
The death of this way of seeing the world — and stories — in both the world, and the church, presents an interesting challenge for Christians. In Colossians 3, Paul tells the church to:
"Set your hearts on things above, where Christ is, seated at the right hand of God. Set your minds on things above, not on earthly things. "
Paul wants us to see the unseeable with our hearts and minds. He wants us to imagine.
How do we do this without a bridge? How do we do this in a world that tells us both that this is nonsense, that 'things above' are nonsense, and so seeing anything but the world as it is, is a waste of time — thus devaluing both stories, and a sort of meaning through enchantment. How do we re-build this bridge and make this sort of setting of heart and mind possible for ourselves, and invite others to join us? That's the challenge at the heart of this little series, even if it might at times seem to mostly be about superheroes.
This sort of approach to finding meaning in the world wasn't a medieval invention, this was how most people everywhere saw the world right up until the enlightenment and the dawn of the scientific age (a transition C.S Lewis, and others, pinpoint as involving a movement from seeing the world as a creation to seeing the world as 'nature'. Hubert Dreyfus and Sean Kelly are a couple of secular philosophers who make similar observations about the 'disenchanted' world to C.S Lewis (and James K.A. Smith and Charles Taylor), while suggesting to think secular thinking necessarily 'disenchants' is to buy into a hollow form of secularism.Dreyfus and Kelly think there's much to learn and admire from ancient thinkers that keeps us from nihilism, or an empty and hollow experience of the world. They wrote a book called All Things Shining: Reading the Western Classics to Find Meaning in a Secular Age, in which they chart this movement towards disenchantment.
"The Greeks of Homer's era lived intense and meaningful lives, constantly open to being overwhelmed by the shining presence of the Olympian gods. As happy polytheists, their world was the opposite of our contemporary nihilistic age. How did the West descend from Homer's enchanted world, filled as it was with wonder and gratitude, to the disenchanted world we now inhabit? To pose the question this way is to mock the traditional story of the West. At least since Hegel, in the early nineteenth century, the narrative of Western history has been one of progress. We have learned to think of the Enlightenment, or some more recent period, as the pinnacle of this steady advance. The self-sufficiency of freedom, the lucidity of reason, and the security of a world completely explained and controlled: all these indicate history's advance…" — Dreyfus & Kelly, All Things Shining
In All Things Shining, Hubert Dreyfuss and Sean Kelly describe the way that stories like the Odyssey and The Oresteia functioned in Ancient Greece to shape the way people saw and participated in the world such that stories function to help define art as: any workmanship created to focus our attention on meaning or enchantment in the world.
The Oresteia manifested and focused for all Athenians what they were up to as Athenians. Heidigger calls anything that performs this focusing function a work of art. The Greek Temple is his primary example of artwork working.

Like the temple, the Odyssey was a work of art for the Homeric Greeks. It was the sacred work, in other words, that manifested and focused the practices paradigmatic for the Homeric world. The Odyssey disclosed the existential space in which shining heroes like Odysseus and Achilles and shining examples of the erotic like Helen, as well as bad guys like the suitors, made sense as possible ways of life. When sung about, these figures gave direction and meaning to the lives of the ordinary Greeks in Homer's world… The paradigmatic works of art for an age let certain ways of life shine forth. But in doing so they cover up what is worthy in other—radically different—ways of life. Temples, cathedrals, epics, plays, and other works of art focus and hold up to a culture what counts as a life worth aspiring to. Works of art in this sense do not represent something else—the way a photograph of one's children represents them… they gather practices together to focus and manifest a way of life. When works of art shine, they illuminate and glamorize a way of life, and all other things shine in their light. A work of art embodies the truth of its world. — Dreyfus & Kelly, All Things Shining
The death of 'enchantment' could easily have become — and perhaps in some senses has become — the death of the imagination. If everything that happens is reduced to the 'natural' — to chains of cause and effect — we lose a sense of mystery or 'enchantment' when amazing things happen because we approach these amazing things trying to figure out what lever has been pulled to produce that particular result. When we have an explanation we potentially simultaneously lose a sense of enchantment, wonder, gratitude, and potentially imagination — All Things Shining doesn't argue that this is necessary, just that it is possible and logical, and does happen.
There are alternative expressions of the imagination if imagination is what we use to construct meaning in our world, and look for the means by which we might create, or re-create, things that transform our world for the better. But our modern dilemma is we don't see the world the way people in the past saw it, we've moved from seeing it as a cosmos, or creation, pointing to something greater than itself, to being a universe guided by 'nature.'James K.A. Smith describes this challenge:
"The emergence of the secular is also bound up with the production of a new option — the possibility of exclusive humanism as a viable social imaginary — a way of constructing meaning and significance without any reference to the divine or transcendence. So it wasn't enough for us to stop believing in the gods; we also had to be able to imagine significance within an immanent frame, to imagine modes of meaning that did not depend on transcendence." — James K.A Smith, How (Not) To Be Secular
He expands on this dilemma a bit later…
"In contrast to this, the modern imaginary finds us in a "universe" that has its own kind of order, but it is an immanent order of natural laws rather than any sort of hierarchy of being… the shift from cosmos to universe — from "creation" to "nature" — makes it possible to now imagine meaning and significance as contained within the universe itself, an autonomous, independent "meaning" that is unhooked from any sort of transcendent dependence." — James K.A Smith, How (Not) To Be Secular
And again…
"It's not enough to ask how we got permission to stop believing in God; we need to also inquire about what emerged to replace such belief. Because it's not that our secular age is an age of disbelief; it's an age of believing otherwise. We can't tolerate living in a world without meaning. So if the transcendence that previously gave significance to the world is lost, we need a new account of meaning — a new "imaginary" that enables us to imagine a meaningful life within this now self-sufficient universe of gas and fire. That "replacement" imaginary is what Taylor calls "exclusive humanism"…

"…we all do "spontaneously imagine" ourselves in a cosmic context, and it's that which Taylor is after: "I'm interested," he says, in "how our sense of things, our cosmic imaginary, in other words, our whole background understanding and feel of the world has been transformed… Taylor encapsulates this imaginary-shift as the move from a "cosmos" to a "universe" — the move of spontaneously imagining our cosmic environment as an ordered, layered, hierarchical, shepherded place to spontaneously imagining our cosmic environment as an infinite, cavernous, anonymous space… One can understand the trajectory that leads from this cosmic imaginary to materialism; if the immanent is going to be self-sufficient, as it were, then the material has to be all there is." — James K.A Smith, How (Not) To Be Secular
The search for meaning beyond the transcendent or 'super-natural' will still involve imagination— All Things Shining is a perfect example of such a quest for meaning (so too, Douglas Adams and the answers he gives for this quest in the Hitchhiker's Guide To The Galaxy), but this move — as those examples demonstrate —  has an impact on the stories we tell ourselves, the way we imagine ourselves, and, as a result it changes the images we present as ourselves.
The arts and the aesthetic become a way of working out "the feeling that there is something inadequate in our way of life, that we live by an order which represses what is really important… The result is an immanent space to try to satisfy a lost longing for transcendence; in short, this creates a "place to go for modern unbelief" without having to settle for the utterly flattened world of mechanism or utilitarianism — but also without having to return to religion proper. And so we get the new sacred spaces of modernity: the concert hall as temple; the museum as chapel; tourism as the new pilgrimage. — James K.A Smith, How (Not) To Be Secular
Imagination still operates, even if it operates with a different sense of wonder. We all become mini-Archimedes, our imagination is limited by the cause-effect nexus. Real change to the world as we experience it is simply a matter of finding the way to bring about that change in a material sense — a natural sense. We start seeing the world as a machine — subject to natural, physical, laws, and ourselves as machinists, inventors, or mechanics. The world can be moved and tweaked, and re-cast. So long as we find the right way to shift the gears. We are in control.
"Give me a lever long enough and a fulcrum on which to place it, and I shall move the world." — Archimedes
And yet, in the face of the 'infinite, cavernous, anonymous space' we are very small. Very, very, small. And so too are the changes we can hope to make on the world. So too, becomes our sense of what we know and understand about the way the world works. Because we are oh so very finite. A fleeting breath in the scheme of eternal space and time. Even though we're so minute, we still — by nature — are beings that crave meaning, a sense of a bigger picture, and we're people who want to interpret information using some sort of system. This realisation that we are finite, and the belief that the material world is all there is, does not necessarily kill our ability to experience wonder at the vastness, beauty, and complexity of the world — but these are things that must be incorporated, via imagination, into a "way of constructing meaning." A belief that there is 'no meaning' is actually an imaginative construction, not in the sense that it is made up, but in the sense that it is the thing we tell ourselves about meaning in this world. But how do we choose this system? How is this imagination shaped? It is shaped, in part, by the way we see the world — but it also shapes the way we see the world. Could it be that it actually comes down to the question of what way of seeing the world is the 'shiniest'…
Christian philosopher David Bentley Hart suggests all of us intuitively construct and 'imagine' meaning on the basis of a system we think is the most beautiful (according to whatever aesthetic we adopt – be that a sort of Occham's Razoresque elegant simplicity, the beauty of the explanatory power of the scientific method, or a more mysterious or 'enchanted' approach to the world that includes a transcendent creator standing behind, or guaranteeing, existence). Or, as he says it:
"If one adopts the position of a certain account of how being, knowledge, and language are related, that is one's position – ultimately because one finds the particular depiction of the world it affords especially compelling, even inevitable, for reasons that are finally aesthetic." — David Bentley Hart, The Beauty of the Infinite
Our imagination is a way of assessing truth claims about the world through a sort of aesthetic lens. Enchanted world or not, there is some part of our thought process by which we assess, participate in, and finally, shape the world.
Dreyfus & Kelly, Smith, Taylor, and Hart would all seem to agree on this point: we underplay the role that imagination plays when it comes to living in, and understanding, the world to our detriment. Imagination is, in some way, what anchors us, but also what propels us. If we want to restore something mysterious and 'other' about the world we need to see it with a renewed imagination — this will require, I think, four things from us:
A re-image-ination of ourselves,
this, in turn, will require that we learn from art depicting a new sort of hero who is both grounded in reality, and who seeks to transform it,
the ability to create and appreciate other-worldy stories which help us see our own world (and forests) in a re-enchanted way, and,
if we really do see the world as a 'machine' a deus in machina (God entering the 'machine', as opposed to the deus ex machina — God from the machine) which completely changes the nature of the field we're playing on. An unexpected entry in the story which ultimately saves us from ourselves, and pulls us into a new way of seeing and imagining.
I'll suggest in the next few posts that the comic book universes of Marvel and DC both provide something akin to each of these (though in a deus ex machina way, not a deus in machina way), so too do the worlds of Tolkien and Lewis' faery stories. They certainly provide a model that provides for what I think is an interesting conversation partner in this meandering effort. Even if I'm only writing to myself by now…
An invitation to image-ination
Imagination is on display right from the first moments of the Christian story.
When God says "Let there be light" this is an act of imagination that produces an act of creativity. The world itself is an expression of God's imagination, and, rightly understood plays a role as one of Heidigger's 'works of art', remember, that quote from All Things Shining: "Temples, cathedrals, epics, plays, and other works of art focus and hold up to a culture what counts as a life worth aspiring to." There's a really compelling theory from Biblical Scholar John Walton that encourages us to read Genesis 1-2 as God setting up his cosmic temple, an 'artwork' that points us to him, and gives us a place in which to truly know God, and through that, to truly know ourselves, and truly fulfil our function as his divine image bearers.
The world of the Bible is a world 'shot through' with meaning. An enchanted world in which, when we rightly understand the world, we encounter the transcendent and experience it as natural. A natural world that in its natural state — before we trash it and ourselves — was meant to point us to the character and nature of God.
"For since the creation of the world God's invisible qualities—his eternal power and divine nature—have been clearly seen, being understood from what has been made, so that people are without excuse." — Romans 1:20
Here's a thing. In Ephesians, Paul uses these same Greek words ποίημα and κτίζω to talk about humanity. Our job, as God's creations — his artwork — his images in his cosmic temple — is to focus people on the life we were created to live, and the imagination we were created to see and transform the world with.
For we are God's handiwork, created in Christ Jesus to do good works, which God prepared in advance for us to do. — Ephesians 2:10
What seeing the world this way requires is imagination. But imagination isn't just the thing that leads us to see the world as 'enchanted,' or to create enchanted worlds in our stories and art — imagination is required to see the world we live in as it is, and as it could be, and to work towards transforming it. Imagination is the thing that underpins creativity  — in a sense its also the thing underpinning God's creativity in creating the world when he speaks, a thing that he has pictured is created, and he can declare it good and fit for a purpose according to his imagined design. In creation, God is able to turn his imagination into actuality.
Then God said, "Let us make mankind in our image, in our likeness, so that they may rule over the fish in the sea and the birds in the sky, over the livestock and all the wild animals, and over all the creatures that move along the ground." — Genesis 1:26
Part of this likeness is expressed in creating via imagination just as God did in creating the world. In Genesis 2, Adam demonstrates his God-given imagination by co-creating with God, he invents names for the animals God made in Genesis 1, ruling over them and bearing God's image through an act of imagination.
"Now the Lord God had formed out of the ground all the wild animals and all the birds in the sky. He brought them to the man to see what he would name them; and whatever the man called each living creature, that was its name. So the man gave names to all the livestock, the birds in the sky and all the wild animals." — Genesis 2:19-20
As Genesis plays out, into a line of genealogies, one of the thing the narrator notes is that people make art — or use their imaginations — as they spread throughout the world.
"His brother's name was Jubal; he was the father of all who play stringed instruments and pipes.  Zillah also had a son, Tubal-Cain, who forged all kinds of tools out of bronze and iron. Tubal-Cain's sister was Naamah." — Genesis 4:21-22
The problem is we stuffed up this job. Our imaginations failed us. Instead of imaginatively acting as representatives of the living God, we imagined dead things were god. We imagined God did not exist. We stuffed the world. We stuffed our heads. We lost our ability to imagine properly.
For although they knew God, they neither glorified him as God nor gave thanks to him, but their thinking became futile and their foolish hearts were darkened. Although they claimed to be wise, they became fools and exchanged the glory of the immortal God for images made to look like a mortal human being and birds and animals and reptiles. — Romans 1:21-23
This exchange had a cost. For us and for the world. Part of the cost is our inability to imagine — or to see the world clearly — to see it as shot through with meaning. To have any sense of the transcendent. We're left with little old immanent us, in our little, contracted, immanent world, living little immanent lives when we were made for the infinite, we were made to make beauty, and life, and carry the image of the one who made us into his world, not trash it and trash the world.
A re-invitation to image-ination
The implications of this failure to imagine — or to image-ine — have an impact on the planet. And, subsequently, on our ability to know God's nature from creation, because creation no longer reveals who he is. It reveals how we've damaged it.
The Gospel — where we meet Jesus — is an invitation back to seeing the world with imaginative eyes, and seeing our role in the world and the way we might be part of its transformation so that it does what it was made to do through our co-creating. Through our imagination. Especially through our imaginative and deliberate carrying of God's image.
For the creation waits in eager expectation for the children of God to be revealed. For the creation was subjected to frustration, not by its own choice, but by the will of the one who subjected it, in hope that the creation itself will be liberated from its bondage to decay and brought into the freedom and glory of the children of God… For those God foreknew he also predestined to be conformed to the image of his Son, that he might be the firstborn among many brothers and sisters.  — Romans 8:19-21, 29
God's children — his image bearing imaginators — arrive on the scene again through Christ. The one who truly acts in an imaginative way to spread God's presence through the world, by living out a more beautiful story, and inviting us to be a part of it. Over the next few posts in this series I'll continue unpacking the idea that our story is better and more enchanted than worldly alternatives — our story of the transcendent becoming immanent — is more compelling than any other. And part of re-enchanting the world is really believing this to be true.
If the world has become machine-like for some, any 'gods from the machine' (deus ex machina) that provide happy endings in our stories come from below, not from above. They're products of an immanent world. Our God comes into the machine and re-enchants it. It's no longer good enough to experience the natural as black and white. It is re-cast in vivid colour. It is a pointer to the sort of God who acts to shape a good world, gives it to us, sees us trash it, and then acts to re-shape and re-claim and re-imagine and re-enchant it by sacrificing himself. Stepping into the story and laying down his life. Just when it looks like those in favour of the 'immanent frame' have won out — as a person of the Triune-God-in-the-flesh is nailed to a very physical cross — the transcendent triumphs.
The Christian story is a story of people being rescued from themselves, and from the consequences of our actions by God coming into the machine — a Deus In Machina (but we'll get to that in a subsequent episode).
For he has rescued us from the dominion of darkness and brought us into the kingdom of the Son he loves, in whom we have redemption, the forgiveness of sins.

The Son is the image of the invisible God, the firstborn over all creation. For in him all things were created: things in heaven and on earth, visible and invisible, whether thrones or powers or rulers or authorities; all things have been created through him and for him. He is before all things, and in him all things hold together. And he is the head of the body, the church; he is the beginning and the firstborn from among the dead, so that in everything he might have the supremacy. For God was pleased to have all his fullness dwell in him, and through him to reconcile to himself all things, whether things on earth or things in heaven, by making peace through his blood, shed on the cross. — Colossians 1:14-20
This is Paul's version of this story. An invitation to imagine again. To see the world as enchanted and held together by God again. To see it — and ourselves — as shining art, not created by our flawed hands, but by God's perfect hands marred by nails and blood, that lights the way for people to live better, fuller, more wondrous lives, and to be invited to start re-imagining and re-creating again. Our calling, in the light of this story, is to imitate its hero (and we'll get to this next episode). But in short, Paul's words towards before this passage, and then at the end of Colossians are a pretty good place to start when it comes to figuring out what an 'enchanting' life looks like.
For this reason, since the day we heard about you, we have not stopped praying for you. We continually ask God to fill you with the knowledge of his will through all the wisdom and understanding that the Spirit gives, so that you may live a life worthy of the Lord and please him in every way: bearing fruit in every good work, growing in the knowledge of God, being strengthened with all power according to his glorious might so that you may have great endurance and patience, and giving joyful thanks to the Father, who has qualified you to share in the inheritance of his holy people in the kingdom of light. — Colossians 1:9-12

… you have taken off your old self with its practices and have put on the new self, which is being renewed in knowledge in the image of its Creator. Here there is no Gentile or Jew, circumcised or uncircumcised,barbarian, Scythian, slave or free, but Christ is all, and is in all. Therefore, as God's chosen people, holy and dearly loved, clothe yourselves with compassion, kindness, humility, gentleness and patience. Bear with each other and forgive one another if any of you has a grievance against someone. Forgive as the Lord forgave you. And over all these virtues put on love, which binds them all together in perfect unity. — Colossians 3:9-14
Our job is to offer a better story. To tell this better story. To help people see the world anew, and aright (and we'll get to this, too, in a subsequent episode. Nothing like a cliffhanger).
Our job is to re-cast the world such that our story is more satisfying and compelling than alternatives. To re-enchant the machine, by using the complex beauty of the machine and its intended use to point to the inventor. We do this by living the story, and believing it to be beautiful and enchanting.
Taylor suggests that those who convert to unbelief "because of science" are less convinced by data and more moved by the form of the story that science tells and the self-image that comes with it (rationality = maturity). Moreover, the faith that they left was often worth leaving. If Taylor is right, it seems to suggest that the Christian response to such converts to unbelief is not to have an argument about the data or "evidences" but rather to offer an alternative story that offers a more robust, complex understanding of the Christian faith. — James K.A Smith, How (Not) To Be Secular
Though he's talking more about how Christians should frame their attempts to persuade others of the truth of Christianiy — which necessarily involves a movement from a dis-enchanted world, to an enchanted one, Hart essentially thinks that the thing required to break people out of the immanent frame is not more, or mere, rationality. It's a more beautiful truth. Whatever is most beautiful — the best story — that makes sense of the most data, that is what people should believe.
"What Christian thought offers the world is not a set of "rational" arguments that (suppressing certain of their premises) force assent from others by leaving them, like the interlocutors of Socrates, at a loss for words; rather, it stands before the world principally with the story it tells concerning God and creation, the form of Christ, the loveliness of the practice of Christian charity – and the rhetorical richness of its idiom. Making its appeal first to the eye and heart, as the only way it may "command" assent, the church cannot separate truth from rhetoric, or from beauty… Christian thought has no stake in the "pure" rationality to which dialectic seems to appeal – the Christian ratio, its Logos, is a crucified Jew – and cannot choose but be "rhetorical" in form; but it must then be possible to conceive of a rhetoric that is peace, and a truth that is beauty." — David Bentley Hart, The Beauty of the Infinite
This, I think, is what this description of what it looks like for our self to be renewed in knowledge in the image of its creator — to re-imagine, and re-image, the world by telling a beautiful and enchanting story that helps people see with the world with both their eyes and hearts.
Let the peace of Christ rule in your hearts, since as members of one body you were called to peace. And be thankful. Let the message of Christ dwell among you richly as you teach and admonish one another with all wisdom through psalms, hymns, and songs from the Spirit, singing to God with gratitude in your hearts. And whatever you do,whether in word or deed, do it all in the name of the Lord Jesus, giving thanks to God the Father through him. — Colossians 3:15-17