Woody Guthrie inscribed "This machine kills fascists" on his guitar.
Pete Seeger wrote "This machine surrounds hate and forces it to surrender" on his banjo.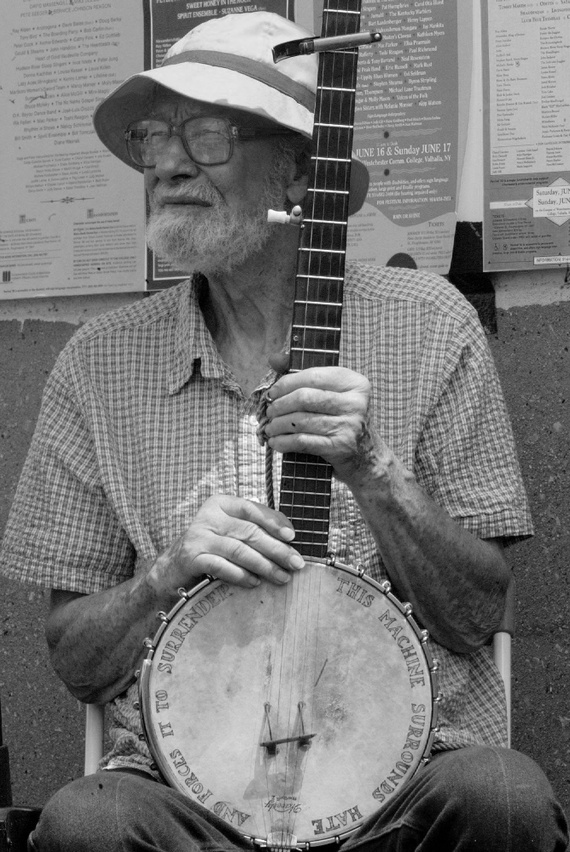 Powerful though they may be, Guitars, banjos, and protest songs are only going to get people so far in the face of the broken world we live in. Guthrie and Seeger may have been prophetic voices in their time…
But the Cross of Jesus is a better hate absorber. A better story. And a better protest against the brokenness of this world. And here it is, wielded by the victims of an atrocity, to the one accused of carrying out that atrocity.
It's incredibly emotional stuff. You can read the transcripts of these statements all over the web. But the rawness of the emotion from these followers of Jesus is powerful.
This is what following Jesus looks like.
This is what it takes to kill hate.
This is what it takes to bring life, and love, and hope for the world, in the midst of atrocities.
This sort of forgiveness is crazy in the eyes of the world (just read the comments on YouTube)… but it's a special, beautiful, sort of crazy. I'm praying for these courageous wielders of the Cross, and their church. This is amazing.
"Hate won't win"