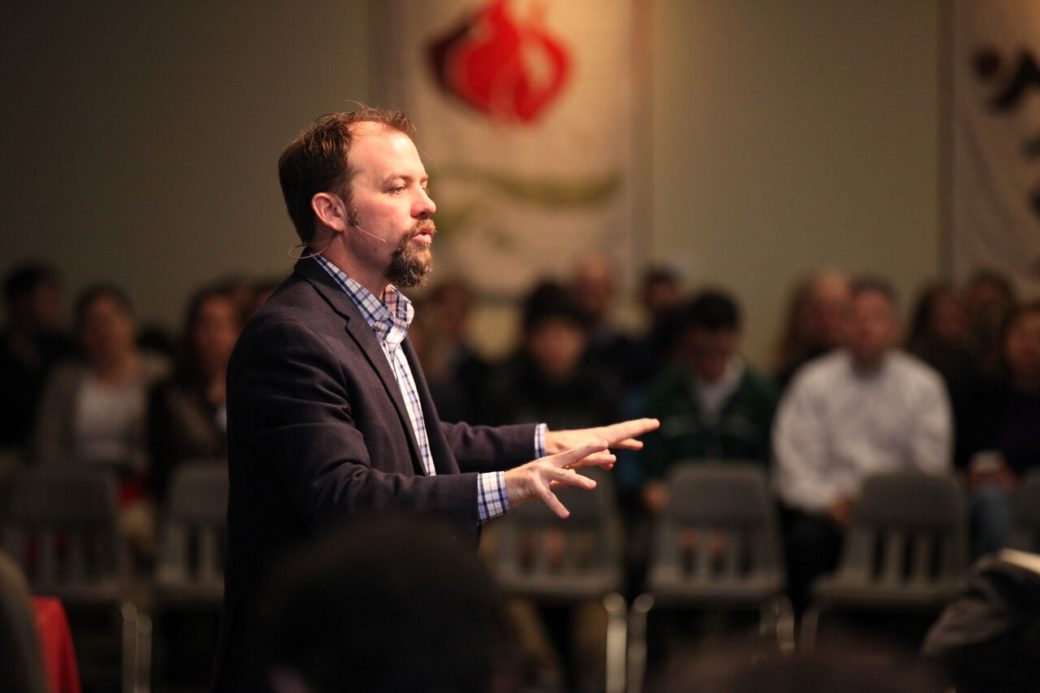 There is no author who has been more formative for me in the last 18 months than James K.A Smith.
I've enjoyed his work and found it stimulating (there's lots of it though, he's prolific).
I've written 10s of thousands of words about the Marvel universe (Episode 1, Episode 2, Episode 3, and Episode 4, plus my review of Daredevil season 2) playing with his (and Charles Taylor's) insights on the "secular age" and how (not) to be secular. I've reviewed video games from this paradigm too. I think one of our massive challenges is figuring out how we can re-enchant the world for people before we even begin to talk to them about the nature and character of God.
Our current sermon series at church on being made in the image of God (and living as God's images who are being transformed into the image of Christ) is profoundly impacted by his latest You Are What You Love (though the series was already well underway before it came out, and his influence is really an amalgam of his Imagining The Kingdom and Desiring The Kingdom which You Are What You Love summarises). 
You could say I'm a fan. So it was super fun to interview him for Eternity.
Here are a couple of nice highlights. But read the whole thing.
We inhabit the world as an "immanent frame" – a self-contained, self-sufficient "nature" that we presume is undisturbed by transcendence or eternity. [And Taylor points out that this is the water in which even believers swim – we don't realise how disenchanted our belief has become.] The "buffered" self then is kind of a mirror of this: in an enchanted world, the self was "porous" – open to spirits and the Spirit, to demons and God. In a disenchanted world, the self is (allegedly) secured from such incursions…

The arts refuse the kind of flattened, brain-on-a-stick temptation of modernity. Well, at least good art does. There are all kinds of terribly bad art that is horribly didactic and just tries to offer "pretty" modes of transmission for some "message". And unfortunately a lot of that bad art calls itself "Christian" art.

But good art – art that is allusive, oblique, suggestive, evocative, imaginative, art that traffics in mystery – living with that kind of art can re-enchant the world for us. It can become the wallpaper of our experience; it can be woven into our daily rhythms. The films of Terence Malick, the short stories of Flannery O'Connor, the poetry of Les Murray, the paintings of Mako Fujimura – these are all avenues of enchantment that will help us to resist the disenchantment and commodification of a commercialist, consumeristic culture.
This interview was organised via Christian Heritage College and the Associated Christian Schools Leaders Retreat, who are hosting James at a few events in July. I'm going to the Learning and Loves one.
ACS Leaders Retreat
Program and Registration details —ACS Leaders Retreat 2016
Learning and Loves: Re-Imagining Christian Education
Details and Registration details — http://www.chc.edu.au/about-us/conferences/chc-research-symposium/
Millis Dinner — How (Not) To Be Secular: Cultural Engagement In A Pluralist Age
Registration — http://www.chc.edu.au/about-us/conferences/chc-research-symposium/registration-jamie-smith-symposium/