Pairing up coffee with good causes is something I like to do from time to time. A few years ago we used Indian coffee to help Dave raise money for clean Indian drinking water, last year we used coffee to buy beehives and grain through Tear's Really Useful Gift catalogue, and now, you can buy some delicious Tanzanian coffee – a premium kind of coffee (it's more expensive) – to help partner with Arthur, Tamie and Elliot as they head to Tanzania.
You'll even get a magnet!
I have about 12kg of Tanzanian coffee up my sleeve, and would love to roast it all as part of this little initiative. So keep reading – and then buy up at the end – you can use Paypal, or, if you'd prefer, contact me by email to order some and pay via bank deposit.
I will be mailing this coffee out a little differently – I'm planning to send it on Mondays or Fridays (my days off) – so order close to one of those days if you want it fresh.
Here's some more about the project – you'll find this content duplicated on a dedicated page – and the Tanzanian coffee order form will sit where the old fashioned order form sits in the sidebar for as long as I've got coffee left to sell.
Help Tanzania Meet Jesus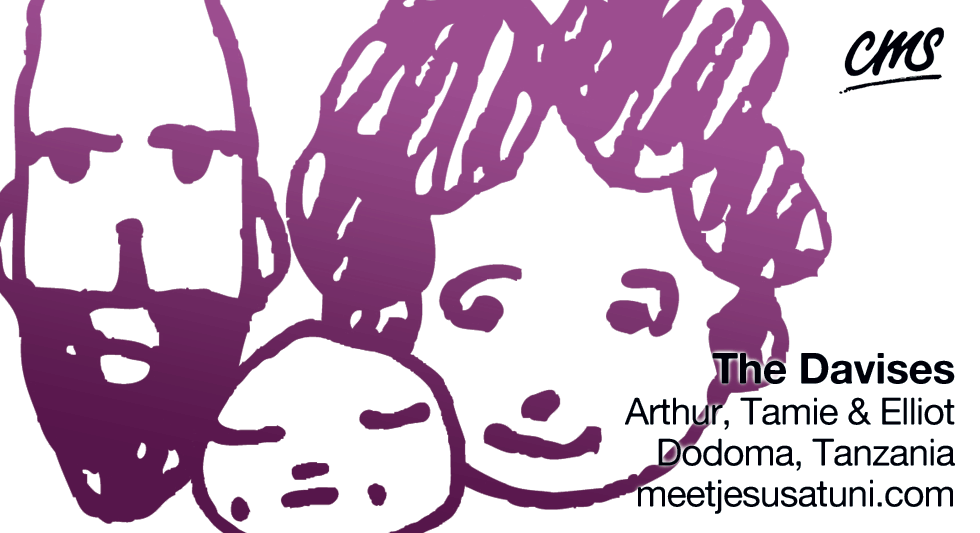 Arthur, Tamie, and Elliot, are heading to Tanzania next year aiming to introduce a generation of Tanzanian leaders to Jesus. You can purchase some delicious coffee to help them out, and to get better informed about what's going down in Tanzania, and what they plan to do there.
They've renamed their blog, what was Cyberpunk + Blue Twin is now meetjesusatuni.com, and they have a Facebook page that I highly encourage you to like so that you can follow along on their exodus (most people would use the word journey here. But that's so cliched).
They're raising support – and I'd encourage you to get on board, especially if you've benefited from the wisdom they've shared via their blog over the years.
Here's a little video, because lets face it, at 25 frames per second, a 3 minute picture is worth 4.5 million words (that's 180x25x1000).
So. That's all well and good. But I've lured you here using coffee, and now you're wondering what's the go with that.
Let me tell you.
Tanzania is home to some pretty special coffees – especially from the Blackburn Estate (here's Cup Coffee's tasting notes for Clouds) – we've got 10kg of Tanzanian coffee from this estate – in two lots – "Clouds of August" and "Pick of the Harvest" that we're going to offer as a way to support Arthur, Tamie, and Elliot. We're not looking to raise a huge amount of money – probably just enough to cover their postage costs for a year, or something like that. But here's the deal. This coffee is a premium variety. It costs about double what I'd normally pay for green beans. So that's why this little project is a bit more in line with the prices you'd normally pay for small batches of roasted coffee.
When you buy these beans you'll get a little bit more info on Tanzania, some tasting notes, and a magnet to remind you to pray for Arthur, Tamie and Elliot as they prepare for life in Africa.
Here are some tasting notes for each lot (from Ministry Grounds).
Clouds of August
A bright, sugary and lively coffee with nice peach acidity, notes of red apple and cocoa. A beautiful mandarin balance.
Pick of the Harvest
A complex and layered coffee with a buttery mouthfeel and notes of plums and red fruit.
Here's the Order Form – which you'll also find in the sidebar of the home page.
I don't know why the spaces are so big in this order form. Sorry about that.