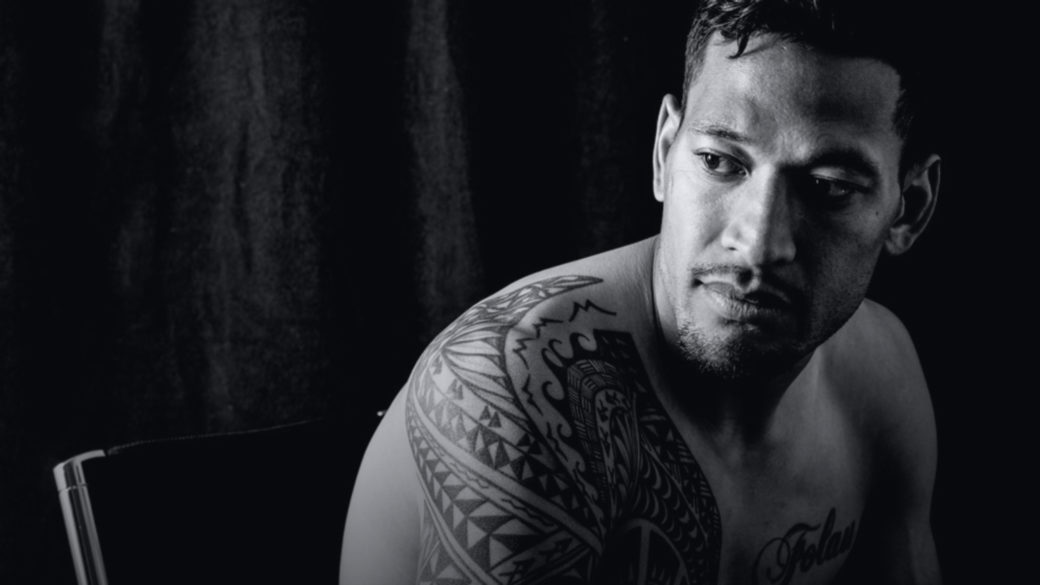 True Israel came before the court committed to speaking truth with love.
True Israel boldly spoke truth to power; an exclusive truth that had significant political ramifications — it was a profound challenge to the status quo. It threatened to topple the high and mighty and elevate the humble and excluded. It was speech, and a trial, that would eventually change the character of an empire, and even the world. It felt like true Israel was on trial — but really, the whole world was.
"The high priest said to him, "I charge you under oath by the living God: Tell us if you are the Messiah, the Son of God."

"You have said so," Jesus replied. "But I say to all of you: From now on you will see the Son of Man sitting at the right hand of the Mighty One and coming on the clouds of heaven."

Then the high priest tore his clothes and said, "He has spoken blasphemy! Why do we need any more witnesses? Look, now you have heard the blasphemy." — Matthew 26:63-65
True Israel, when he's before Rome, doesn't even speak — he lets his opponents — the government — condemn themselves with costly words and actions. They crucify God's king, on the weight of this testimony.
Meanwhile Jesus stood before the governor, and the governor asked him, "Are you the king of the Jews?"

"You have said so," Jesus replied.

When he was accused by the chief priests and the elders, he gave no answer. Then Pilate asked him, "Don't you hear the testimony they are bringing against you?" But Jesus made no reply, not even to a single charge—to the great amazement of the governor. — Matthew 27:11-14
This speech cost true Israel everything.
It cost true Israel his life.
There was no GoFundMe page; no reneging on a promise to walk away from his rights in order to not destroy relationships.
True Israel was a model of ethical, loving, truth-speaking — courageous truth speaking performed on the basis that speech matters; that it does things — that it gives life, or kills; that it creates or destroys. True Israel spoke knowing that in the history of the world depends and came through speech connected to the imagination, life, and witness of the speaker. That the God who created the world by speaking sustains all things by his powerful word, and that the 'true Israel' was God's word incarnate; made flesh in order to speak God's word to a world that rejected him (and it).
True Israel was executed, crucified, because the government of his day did not believe in free speech, and neither did Fake Israel.
False Israel was standing by during this execution, accusing true Israel of false speech; not willing to pay the cost to be different but cosying up to the beastly regime like a harlot on the back of the beast (again, see Revelation), conspiring. False Israel wanted to be free to make 'religious speech' without the beast biting, but was willing to forfeit its soul, and the 'ethos' that should've matched that speech, in order to protect this right to say their own things in their own country without consequences. Fake Israel paid the price, because they went down the path of 'gaining the whole world' of free speech, but giving up their soul.
For Christians, those grafted in to "true Israel" as heirs of God's promise who are united 'in' God's word and called to continue speaking God's word in the world; pointing people to true Israel, speech matters. Speech is important. Speech is costly.
When the empire shifted; when Christians occupied positions of worldly power, we knew the importance of speech. We knew that speaking words mattered, whether in prayer, or the making of covenants or promises, or simply committing ourselves to certain visions of the future life and society we wanted to create through our lives; and we knew, especially in the Reformed tradition, that speech compelled by powerful authorities — whether church, or state — is a bad thing, so wherever possible speech should be 'free'. But Christians have also always grappled with situations in the world where we have not been in positions of influence, or control; where speech has not been free.
And perhaps Australia is increasingly that sort of context, and perhaps that's, in part, because we've actually sought to limit the free expression, or speech, of others in our own self interest or according to our agendas — whether people speaking up to make accusations about abuse at the hands of church leaders with power, whenever we speak against a platform being given to people we disagree with (like the creators of My Little Pony), or when we Christians banded together to stop others calling their relationships 'marriage'…
We Christians in Australia need to come to terms with the reality that despite the Prime Minister being a Christian… and despite the Lord's Prayer being prayed in parliament… and despite our white establishment infrastructure still being nominally and historically "Christian" (from the monarch down)… real power in our nation isn't 'political' but 'cultural' and 'economic' or 'corporate'. This means that when our speech challenges beastly power, it will come at a cost not just politically, but also culturally, or economically.
Oh, that we would embrace costly speech.
Oh, that we would recognise that martyrdom isn't martyrdom if it doesn't cost us; that sacrifice isn't sacrifice if we give up nothing.
Oh, that we would stop trying to wield political power on cultural and economic institutions in order to pay less cost.
Oh, that we would not see ourselves as combatants in a culture war, but as peacemakers who are called by our king, true Israel, to turn the other cheek, or take up our cross and follow Jesus.
Oh, that we would find ways to count the cost together, and carry one another's burdens, that don't inflict the cost on others.
Oh, that those who feel called to preach the Gospel wouldn't be suckered in to wearing luxury sneakers, or pursuing a public platform in order to wield power and influence.
Oh, that we wouldn't have photo opportunities with 'Proud Boys' who spread hate, but that we would be seen with those nobody else wants to point a camera at.
Oh, that we would repent, genuinely, for the failures of the institutional church, whether its with the abuse scandal, in our dealings with first nations people, in the way we've caused genuine hurt and harm as we've sought to turn our ethical position — modelled for us in Christ, given to us by the Spirit, into law, or where we've sought to wield economic or cultural power in beastly ways that have destroyed others.
Oh, that we would distance ourselves from Rome, rather than playing the harlot. Or live as exiles who are a 'faithful presence' like Daniel in Babylon, or Joseph in Egypt, rather than Herod and the Pharisees in first century Rome. That we would be 'true Israel' not 'fake Israel'.
Oh, that we would speak more costly words against more than simply the way our culture has fixated itself on sexual identity and liberation from the power of Christian morality imposed by law or culture, without the Spirit.
Oh, that we could recognise where our speech is condemned for being hateful against where it is condemned for being faithful.
To speak, as Christians, should be costly. To say the words "Jesus is Lord" should be costly — because it commits us to taking up our cross in the world that crucified our Lord. It commits us to a community who'll help carry that cost with us, certainly, but I'm not sure we're meant to seek compensation from the world for the cost of discipleship.
Those who've taken up the call to vocational ministry, to be freed from the affairs of the world and supported by a community of believers, or by "tent-making" recognise that true speech has a cost; when Paul talks about this in his letter to the Corinthian church, he makes it clear that his speech has a cost, but that he doesn't want them to pay it, so he works to support himself (1 Corinthians 9). For Paul the way a Gospel preacher, or speaker, goes about speaking the Gospel — their ethos — is to be shaped by their message (note the way his 'giving up of rights' becoming a slave for Christ in 1 Corinthians 9, mirrors the pattern of the incarnation of Jesus in Philippians 2). Gospel preachers have long avoided government grants for their speech — for the principled reason that the separation of church and state cuts both ways; the Gospel can not be co-opted to or coterminous with worldly power, no matter how righteous that power (this is, of course, for consistency's sake should apply to government funding for school chaplains, and is why churches should fund chaplains if we believe in the program).
Perhaps we need to lean less on the sense that speech is best 'free' — though never free of consequences in terms of relationships, or what it commits us to in terms of an ethical life, where our 'logos' (words) are meant to align with our life and character (ethos). Perhaps we need to relearn that speech should be costly. And perhaps another Israel is teaching us this.
Perhaps this Israel should ponder what happens to faithful Christians, like our king, when they go up against worldly power.
Perhaps this Israel should, if he is going to be a preacher, pay the cost of no longer being an elite athlete; the cost of submitting to the discipline of study and financial cost of this career change.
Perhaps this Israel should 'turn the other cheek,' give Rugby Australia his cloak — or his jersey — and ask his brothers and sisters to invest in an education, rather than a court case to 'test' the law and wield the sword against his enemies at Rugby Australia. Perhaps he might be an example to us about what it looks like to be a non-anxious presence in an anxious world.
Perhaps this Israel should ponder whether he is being persecuted for his faithful discharge of his calling to preach the Gospel, or for sharing an awful bit of hate propaganda and disguising it as the Gospel.
Perhaps this Israel should ask if his 'preaching' was more at home with the Pharisees, who sought to impose law without the Spirit, or Jesus, who, despite talking lots about sin and judgment (whether against fake Israel, or the beastly powers of the world), offered the hope of an eternal kingdom and birth from above and living water that truly satisfies, and saw condemnation not being for 'particular' sins like homosexual sex. Particular sins, in, say, the Sermon on the Mount, seem to be an expression, in word or desire, of our wilful, rebellious, inability to imitate God, and be perfect and holy. We're condemned for the whole package — but primarily for rejecting God and his word, and so putting his word-made-flesh, True Israel, to death. We're saved not by turning from sin — we can turn from all sorts of sin all the time; we're saved by turning to Jesus and having our desires and words and actions transformed.
And perhaps those are actually ideas for all of us Christians to grapple with; perhaps Israel is the 'everyman' — perhaps in him, and his example, we might ponder whether we're standing with True Israel, Jesus, or the fake Israel. And perhaps one of the distinctions is whether we primarily see our speech as costly, or as free.