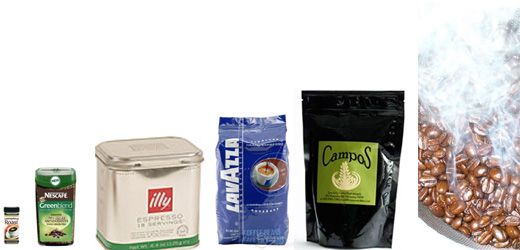 That's a graphical illustration of the typical path of the home consumption of a coffee snob. If you've skipped any of those stages good on you. The path from International Roast to roasting international beans at home is one filled with pitfalls and dangers.
The best way to traverse this is with the help of others. I've found the forum at coffeesnobs.com.au to be particularly helpful in my own personal coffee (r)evolution.
The forum was most helpful during the rebuild of Sheila, my Rancilio beastie.
I've collected a bunch of links to particular discussions that I think are vital to such a process.
1. Choosing a Grinder
2. Corretto
3. Buying used coffee equiptment – I've bought two grinders from this part of the forum, and been happy with both. I only bought the second because upgradeitis set in. Mostly because my other one was fine for home use, but I now roast beans for other people and take my machine to parties.
4. Plunger tips
5. Stovetop tips – you can get crema using a stovetop
6. Coffeesnobs glossary – helpful guide to finding your way around the forum.
This is something I would like to do when I have some spare time – but I also don't want to electrocute myself. The Panasonic SD-200 breadmaker I use for roasting is annoying because you can't just switch it on and make it spin. This modification adds a switch that just turns the motor on and off.
Other good coffee sites/articles:
"Ingredients for perfect espresso"
Knockbox – a forum moderated by the aforementioned Ministry Grounds (where I buy my green beans) Neil Atwood, good Australian alternative to coffeesnobs.
Home Barista – a world wide forum – mostly US centric. With a great "How tos" section
Whole Latte Love – full of reviews and stuff. Including this article on "rituals of espresso" that's pretty helpful.
Coffeeparts – a great parts wholesaler who are more than happy to provide helpful customer service. I've bought a bunch of parts and paraphernalia from them.
Crema Magazine – an Australian coffee journal.
Cafe Grendel – a great coffee blog.
The Knockbox – another coffee blog run by an evangelical Christian who home roasts.