I used to play a really fun game on the 'puter called Pizza Tycoon (if you believe in abandonware you can download it here (I have no idea if that link is safe). The purpose of the game was to design and build pizzas and pizza restaurants that you then managed. You had to buy shop fronts. Hire staff. Set prices. You could also be a criminal. Where you could join the mafia and rise in the ranks, or just stick to sabotaging your competitor's shops with bombs and rodents.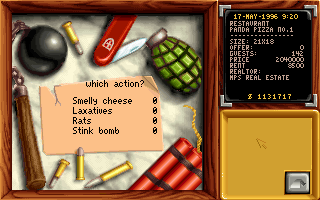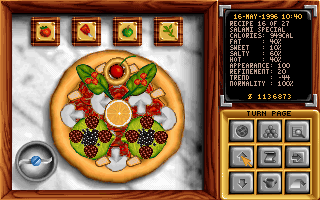 There's a whole website dedicated to tips and tricks (and pizza recipes) here.
Well. Somebody obviously played that game and thought that it was representative of the real world.
An Upper Darby pizza shop owner has been charged with putting mice in the shops of several competitors.

In what Police Superintendent Michael Chitwood called a case of "food terrorism by mice," the owner of Nina's Bella Pizza is charged with trying to sabotage his competitors by setting mice loose in their shops.

Nikolas Galiatsatos, 47, now faces charges of disorderly conduct, harassment and animal cruelty.

Chitwood said two of his officers happened to be eating lunch in Verona Pizza on West Chester when Galiatsatos, 47, entered the business carrying a bag and then asked to use the bathroom.

When the owner of the shop inspected the bathroom, he found footprints on the toilet. The owner checked it out and discovered a bag stashed in the ceiling of the bathroom.

Officers suspected a possible drug deal and checked it out. But instead of drugs in the bag they found a bag containing several mice.