It's been a big year for our family this year, a big year for me, and a big year for this little corner of the internet.
Think of this post as part Christmas Letter (where I brag about how wonderful my wife and daughter are, and you cringe), and part reflection on another year blogging).
Mostly reviews like this are an opportunity for me to think about how much I've got to be thankful for. Life is good. 2012 was a good year.
So in case you want to skip this post – thanks for reading, sharing, commenting, or ignoring St. Eutychus this year, and if you've been a part of our life in bigger and different ways in 2012, thanks for that too.
We welcomed our little girl into the world in December 2011, and I was pretty sure that parenting was going to take a toll on my blogging – my capacity and desire to write things.
This was true – my output, by post, is less than half what it was. This year's 414 posts is a big drop from the 1,007 posts in 2011. But by any other metric this has been an exciting year to blog.
We also changed churches, moved house, saw siblings get married, and kept plowing through life at theological college. It's been a pretty big year in the real world, and in terms of where the college/future trajectory is at – the rubber is starting to get closer to the road in terms of having to figure out what 2014 and beyond holds.
Hopefully a hoverboard.
Parenting has been an amazing joy – both watching Robyn grow as a wife and mother, and watching Soph get bigger and cuter, and more animated. I'm so blessed to have such wonderful girls in my life. I'm constantly blown away by Robyn's gifts and love for me and others, and her patience is a big reason I'm still posting stuff here.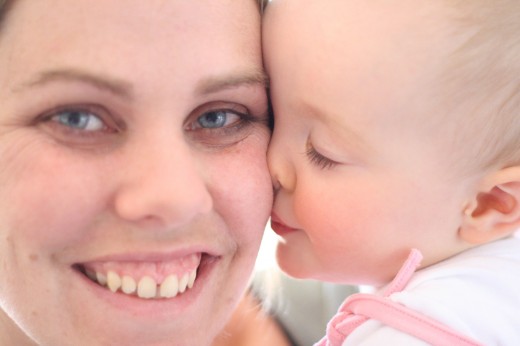 Creek Road has been exciting – I really love being part of a big team of people who are passionate about Jesus, and who have been given amazing gifts that they're willing to use to see people meet him.
College has been pretty rewarding – I'm really excited about what I've learned this year, the faculty and other students at QTC have been a big part of giving me a richer understanding of the Bible and the world behind the text – and hopefully that's informed, more than most other things, some of the content here this year.
I keep reflecting, year on year, about why I blog – and who it benefits. This has been an especially big question for me to answer this year. It certainly benefits me – I love having the opportunity to get my thoughts out of my head, and also watch them develop. I hope that when things click, and my posts are appropriately free of ego, arrogance, and my own chipped shoulders – that they are useful for others, and worthy of sharing – and I especially hope that my time at college, and whatever gifts I might have will be useful for helping people think more clearly about who Jesus is. I'm also trying to find a balance between generating content that is useful to other people – but may not be all that interesting to regular readers – and stuff that excites me and hopefully entertains.
I love blogging. I love the doors it opens. The relationships it creates. The way its helped my ability to express things. And most of all when it does serve people.
It's hard to find the right balance of writing for an audience of two (God, and me), and writing for an audience of you… but I'm trying to get there, and after 7 years of pretty concerted blogging, and 5,728 posts, I'm feeling like I've got a bit of a grip on my voice, the medium, and what I'm on about. Maybe I'm losing it – there's certainly been a bit of a change in mood, content, and length in these parts this year, and in some way that must represent a change going on in my head, and heart – because I've always hoped that the content here in some way reflects who I am.
I'm mindful of some of the limitations of this medium – it's black and white, it's impersonal but personal, and the nature of the internet means some people aren't here for the whole ride but get a hold of a post that's been shared because it's part of something controversial – and I'm mindful of some of my own limitations – my desire to argue, my arrogance and desire to be right, my inability to cope well with criticism, and my pride and tendency to spend too much time measuring myself by stupid standards (which is similar to arrogance, but slightly different), so this year I made my "about" page a little more robust, updated my disclaimer and added a comment policy.
So again, thanks heaps for reading, for commenting, and for sharing in 2012. Here are some numbers and stuff for people who like that sort of thing.
St. Eutychus by the Numbers
Posts: 414
Unique Visitors: 81,979
Visits: 111,601
Pageviews: 151,093
Some things people liked… (in order)
Where people came from
This table makes for some interesting viewing – special thanks to Simone, David, and Gary for sending people my way – and for all of you who like and share stuff from here on Facebook.
| | |
| --- | --- |
| facebook.com | 15,119 |
| m.facebook.com | 5,003 |
| google.com | 4,613 |
| t.co | 1,510 |
| google.com.au | 1,091 |
| simone1975.blogspot.com.au | 653 |
| google.co.uk | 464 |
| davidould.net | 403 |
| google.ca | 277 |
| garyware.me | 212 |