People are arguing about whether one can be outraged about a dead lion, when they could, alternatively, be outraged about dead babies. I think they're arguing about the wrong thing, and outraged about the wrong thing, and we should be thankful that people aren't just outraged about dead squirrels. Ultimately the questions that matter are the questions of what you are paying attention to, and how you're doing that…
This is a series of posts exploring the nature of outrage, the internet, the human condition, and virtue. First, we considered that outrage might be a disordered form of loving attention, next, we considered that social media works to show us things calculated to appeal to our selfishness, then whether we have a moral obligation to notice or pay attention to disorder, and where we might or might not be culpable for failing to be outraged, then the link between a dead lion and Planned Parenthood — our disordered hearts.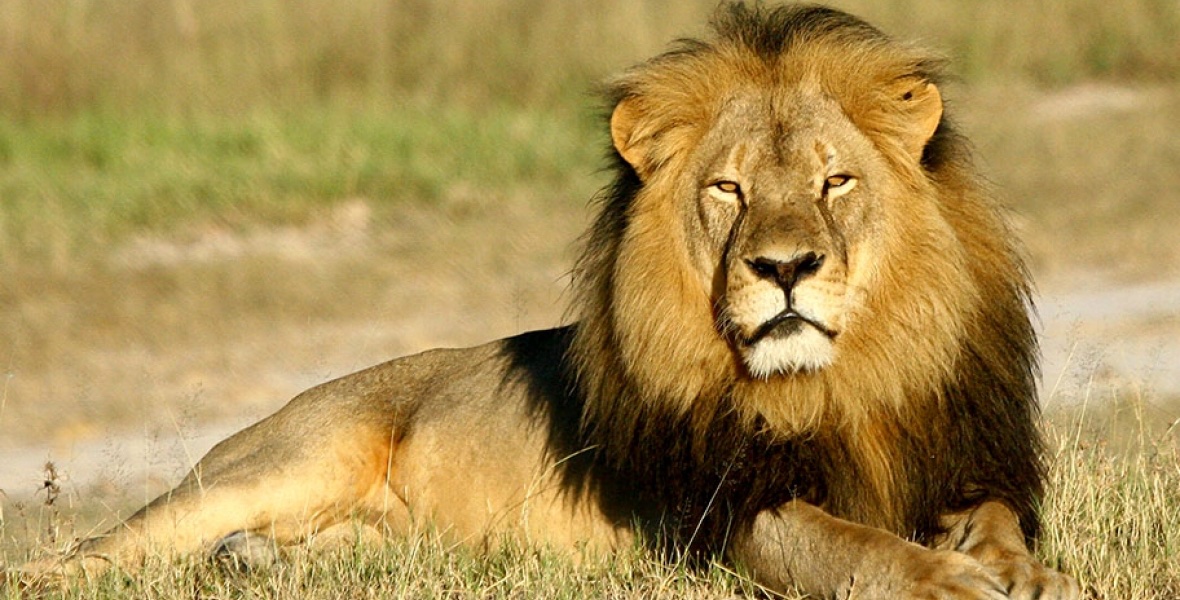 Let's assume for a moment that this tendency towards outrage is natural. That it has a purpose. And lets go further, and assume that because this tendency towards outrage still exists in the human condition, it serves some purpose.
If you're a materialist, someone who wants a natural explanation for every observable phenomenon, this purpose might be something to do with survival. It may serve some sort of sociological function to limit harmful behaviours by ostracising harmful people.
If you're open to the possibility of a divine creator, this purpose might be connected to our purpose as people, or some sort of in built purpose in creation. It doesn't really matter which perspective you come at it from, its interesting to consider why we get outraged, and why we're so keen to promote our outrage as more worthy than the outrage of another.
It's possible that we experience outrage in a disordered way because of our disordered, self-loving, selves, and that rightly ordered outrage is not an end in itself, but a means, serving to point us beyond ourselves, not to join a lynch mob, but to pay proper loving attention to something other than us. Perhaps rightly ordered outrage helps us live virtuously in community, helping us see, or feel, truth. If this is the case, then it might be that playing the hierarchy of outrage game —where we suggest certain forms of outrage are less legitimate than others — hampers the purpose of our hard-wired outrage reaction to disorder, because it stops us paying attention, but the game might be necessary in order for us to look to whatever it is that is the root cause of disorder in our world.
Why is our knee-jerk response to disorder to passionately respond as though that disorder should not be happening? Is part of that gnawing sense that David Foster Wallace spoke of, that something isn't right with this world.
I can't really answer how outrage fits into a natural view of the world, that's not the framework I use to view the world, but I think I can suggest a way that outrage-as-natural fits into a Christian view of the world.
We experience outrage because the world isn't what it was made to be. It is disordered.
This outrage manifests itself in vigilantism or an angry internet mob because we aren't who we were made to be.
These ideas actually link X, Y, and Z, establishing a consistent hierarchy of outrage, in a way that doesn't make us pit them against each other. We should be outraged at the disorder we experience in the world, and in ourselves.
The Christian framework works with a hierarchy of outrage because it points us to the ultimate disorder, the disorder behind the disorder, and the ultimate sources of outrage, and invites us to see and experience all other disorder from this perspective. The dead squirrel, the dead lion, dead babies, and all other expressions of disorder in this world are the result of our shared rejection of God's good design for the world, and his good gift of life. But this shared rejection of God's good design, while outrageous, is not the archetypal outrage at the top of the hierarchy.
The greatest outrage in this world isn't that we kill animals, or each other, its that we, because of our self-love, killed God. Our lack of respect for life and breath extended to the life-giver. The disordered events on a skull-shaped hill outside Jerusalem, where a blameless man fell victim to an outraged lynch mob who did not care about life and breath, truly sits atop the hierarchy of outrage.
"With a loud cry, Jesus breathed his last"
This should give us a perspective when it comes to all the other outrages. It should explain the human condition. Of course we have total disregard for the lives of animals and babies — of course we're annoyed when we're called to pay attention to these things, to respond with the sort of loving attention that costs us something — humanity was so outraged when God asked us to pay loving attention to him, through Jesus, that it executed him.
If you want to play a rhetorical trump card in the my outrage is better than your outrage game, this is it. God came into that which was his own, but his own did not receive him. In fact, we killed him.
This is the real disorder in the world, this is the culmination of our rejection of the creator's design, this is where we're meant to feel outrage at the state of things most keenly — this is what joins the dots to help us see our disordered, self-loving, approach to God-given life.
And here's how this hierarchy of outrage might work, in line with God's purpose for outrage…  The Cross is outrageous, and God would be well within his rights to be outraged, and form a lynch mob of his own — which he will. It's called judgment — but God also responds to this outrage selflessly, by offering a kind of loving attention to those he should be outraged at. Those outrageous words Jesus speaks from the Cross are for all of us, who by nature, form part of the lynch mob that wants to kill God.
Father, forgive them; for they do not know what they are doing.
This is outrageous love. This is love that is not ordered around the love of self, but the love of others. It is love that is not disordered because it does not damage. Outrage that is not disordered, because it is not damaging or costly to the other, is outrage that is forgiving, that seeks to take the cost upon the self.
The events of the Cross are also part of how the God who created an ordered world sets about making the world right. The cross is a promissory note to this end, where God sends his divine son to take the disorder of the world upon himself — his life senselessly taken — in a moment when very few in the world were outraged the way they should have been.
This pattern of selfless love displayed by Jesus, and this vision for a world where disorder will be re-ordered, is what might help us process disorder and outrage now. It might see us looking for disorder beyond our own backyard too, because the re-ordering is global, and its not finished until its all been put right. As long as there are disordered things that are causing us outrage, we know there are things that need to be put right. Outrage, then, should spur us towards a better response, a re-ordering response. A loving response that is not self-loving, but others-loving, and ultimately, creator-loving.
For Christians, this puts our outrage at others in perspective, because until we were united with Jesus, sheltering with him, in and through his death, where he payed loving attention to us, so that we might pay loving attention to him, joining him in his restored life, we were part of the outraged crowd that crucified him.
For non-Christians, those standing apart from Jesus, ignoring God, and wilfully ignoring the Cross, the sense of outrage we experience at disorder in the world is just a finite taste of the infinite, unquenchable outrage, that God feels about that moment in history when the heavens were torn apart, when divine life entered the world and was brutally extinguished (however briefly), God sees you as part of the crowd taking part in that most senseless of all slaughters.
This is truly outrageous.
So perhaps outrage is a natural part of our response to a disordered world, but if it exists to push us towards God, and the good life, we need a vision for what this good life looks like, we need framework for understanding virtue, and paying proper attention to people and things, in a way that helps us put X, Y, and Z in their right place.