I love books. Physical books. I like reading on my kindle, and even more on my iPad. But the tactile experience of a book, and the visual thrill of a well-stocked set of shelves will keep me heading to second hand bookshops, the book depository, and whatever physical bookshop is still solvent after this year.
Turning books into lamps is now old hat. Well. I saw these ones a while ago. I meant to post them, but then I forgot. The light comes on when the book is opened.
There's a how to, including a video, here.
I love these ones for the steampunk bulbs. I can't imagine they'd be cheap to replace if you kicked a soccer ball, or a shoe, or some sort of miscellaneous projectile into it.
This one, from Suck UK is a lamp/bookmark combo.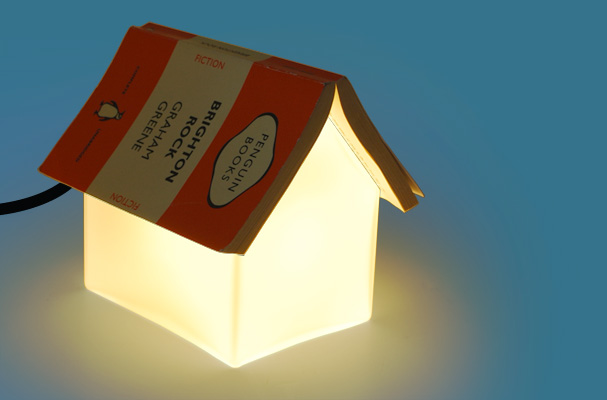 And here's another that has a little more spine… each lamp uses a single book.
But for something a little more classy, you could always have a crack at putting together a book chandelier (or just buy one for 440GBP).