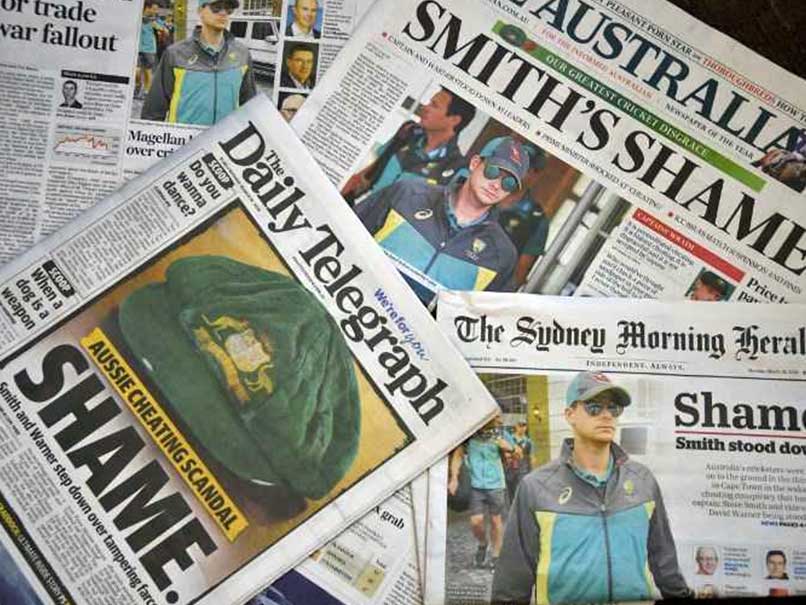 "For in the same way you judge others, you will be judged, and with the measure you use, it will be measured to you." — Jesus (Matthew 7:2)

What shall I do, then, with Jesus who is called the Messiah?" Pilate asked.

They all answered, "Crucify him!" — Matthew 27:23
Picture this.
There's an unjust empire; an enemy. There's been a promise of a level playing field, a fairer approach to life. But the promise is trodden into the dirt, and you and your comrades are left to take matters into your own hands. You reach for the sandpaper to hone your weapon so it swings more sharply. Then, before you know it… before you've achieved anything… the empire comes down on you. Crushing you. The crowd, who moments before were on your side — cheering on your insurrection; seeing in you the courage and conviction of a champion — sniff the wind and they turn on you. Baying for blood. Your blood. Waiting for you to be made a spectacle; calling for your execution. You walk a lonely path, surrounded by guards, people hurling abuse at you…
Your friends are going to be publicly humiliated; shamed; destroyed; beside you.
It's curtains.
This is the story of Barabbas. The 'every man' — the 'son of the father' (literally)… just as the captain of the Australian cricket team is our 'every man' — our chief 'representative' (or so we sometimes speak); how appropriate that his name is also the 'every-name': Smith… Because it's also his story. Steve Smith's story.
Barabbas the 'every man' was a first century insurrectionist who counts Good Friday as his luckiest day… because instead of the crowd calling for his blood, another stood in his place. Maybe this Good Friday could be Steve Smith's lucky day?
For Barabbas, there was another 'every man' earned the attention — the outrage — of the crowd, and took the death Barabbas deserved, lives exchanged… He's there for Smith too. Same deal.
So when the crowd had gathered, Pilate asked them, "Which one do you want me to release to you: Jesus Barabbas, or Jesus who is called the Messiah?" For he knew it was out of self-interest that they had handed Jesus over to him… 

"Which of the two do you want me to release to you?" asked the governor.

"Barabbas," they answered.

"What shall I do, then, with Jesus who is called the Messiah?" Pilate asked.

They all answered, "Crucify him!"

"Why? What crime has he committed?" asked Pilate.

But they shouted all the louder, "Crucify him!" — Matthew 27:17-18, 21-23
Without Jesus entering the scene you can imagine the crowd directing its outrage, and anger, the sheer tonnage of pent up bloodlust, at Barabbas. Crucifixions were the most popular show in town. They still are. They were designed not just to punish guilt, but to bring shame on the offender. To humiliate and destroy a reputation. To bring a person into disrepute.
Steve Smith is walking in the footsteps of Barabbas this Easter.
He led a motley crew into enemy territory. The hostility in this test series is seemingly unprecedented. Smith carried a Rabada sized chip on his shoulder into Cape Town — the ICC deciding to clear South Africa's champion for strong and aggressive contact made with Smith in the previous test (overturning a two match ban in what seemed to many to be a miscarriage of justice). Smith's team mate (and comrade) Warner carried the anger of not just an angry clash with South African Quinton De Kock over offensive remarks made about his wife, but of a couple of South African administrators joining in the 'fun' in a photo that exacerbated the offence. I can understand their anger. Their desire to swing their weapon. To wreak havok on their enemies. To overthrow a tyrant… to carve out space for themselves. To right wrongs. But of course, two wrongs don't make a right. Their guilt in these situations is reasonably clear; what happened in the first three tests was actually South Africa playing the 'mental disintegration' game better than the Australian team who previously claimed mastery… most insurrections are an attempt to overthrow a tyrant but end up looking a lot like tyranny… or worse than the tyranny they replace.
Smith and co wanted justice. They felt the need to hone their weapons. They roped in a comrade and attempted an insurrection. They were caught. They faced justice… leaving Smith a dead man walking; to be crucified beside his two friends.
The best piece of commentary on this fiasco I've read thus far was this piece titled "Disgraced 'New Bradman' left to search for salvation" — it rightly draws implicit parallels to the shame culture and the public spectacle at the heart of Rome's crucifixion strategy.
Wrapped inside Smith's cheating in South Africa is personal disgrace, a public crucifixion and a mystery about human psychology…
And then:
The cycle we are in is: detection, punishment, fallout. And it is the fallout that is most complex, because it places Smith (and others, but mainly Smith) at the old crossroads between ignominy and salvation.
And:
"Many will not care, but he must be in turmoil. Hell must be raging through his soul."
Smith is a guilty man. He did the crime. He's caught in the fallout. And it's a terrible crossroads to be caught at with only your own cross to carry… if you've got to save yourself.
Enter the baying, outraged, crowd. Whose job, it seems, is to amplify the fallout and decide whether redemption happens, based on some sort of fickle whims and where they (we) are most likely to get out taste of blood. The crowd which operates not on guilt, but on shame… and whose hunger is fuelled by outrage, which is like a drug. It's like when a dog gets its first taste of blood and then can't get enough.
And this is where things get messy for Smith and co. The International Cricket Council punished their transgression for breaking the rule, a punishment was meted out appropriate to their guilt. A one match ban and a fine for Smith and a fine for Bancroft… the sort of punishment handed down for similar (though less 'three stooges' performances around the world, following a certain precedent). The crowd bayed for more blood, and the ACB did a Pilate; it decided to give the crowd what they wanted, and to punish the trio not for their guilt, but in order to shame them; to punish not for a rule being broken, but a standard being breached. For 'bringing the game into disrepute', Smith and co had to be made disreputable. It had to be clear they didn't represent the game, or represent us.
We're increasingly living in a shame based rather than a guilt based culture here in Australia. Social media is a big part of that where we all get to play the angry mob. In a shame based culture it becomes necessary not just to punish a wrongdoer for guilt proportionate to their crime, but for shame, proportionate to the response. The punishment for shame is to ostracise or cut off a wrongdoer from their community. Guilt is about a transgression being wrong, shame is about a person being wrong. Shame is met with dishonour and disendorsment. With humiliation. It's the ugly side of our outrage culture. It's particularly ugly for the victim… but it's also ugly for us when we find ourselves in angry lynch mobs baying for blood and then realising that it is on our hands.
When Jesus said 'judge not' (one of the most commonly quoted verses in the New Testament) he followed it up with the words "for in the same way you judge others, you will be judged, and with the measure you use, it will be measured to you." This is scary… because when it comes to the words of the crowd later in Matthew's Gospel it's clear they're, by their own standards, earning judgment for themselves. If an innocent man is worthy of death — how much more the guilty, and how much more those who were guilty of calling for blood simply to satisfy their own self-interest.
Character matters; as I argued in my last #ballgate post… but these sorts of public situations — our outrageous clamouring for blood — reveal something about our own character. Something deficient.
We are the crowd.
And so we set a certain standard; a measure; and it will be given to us. At the end of Jesus' trial (and Barabbas' great escape), Pilate tries to wash his hands of the blood of Jesus by pointing out that his blood, instead, is on the hands of the crowd.
"I am innocent of this man's blood," he said. "It is your responsibility!"

All the people answered, "His blood is on us and on our children!"

Then he released Barabbas to them. But he had Jesus flogged, and handed him over to be crucified. — Matthew 27:24-26
Barabbas goes free; Jesus gets flogged then crucified… but the crowd… they're stuffed.  The measure they use will be used against them.
Smith, in the depth of his own personal hell… facing his own crucifixion, could do with finding Jesus.
But the crowd could do with the same…
Because without him, the fallout continues… what goes around comes around, our measure will be used against us… in the trial of Jesus it's very quickly the outraged crowd in the firing line — blood on their hands. Blood on our hands… If we decide we want to play the shame game, not just the guilt game, and so mete out disproportionate punishments for 'disrepute' or totally subjective charges built around 'measures' of the community, we too become subject to those measures, it's us in the firing line too.
And that's a scary thought.
To be stuck in that cycle of detection, punishment, fallout — but to move from detective to detected… from crowed to punished…
It means that like Smith is in need of a Jesus to take his guilt and shame, we too are waiting for a Jesus. How sweet, might it be, for Smith-as-Barabbas to find Jesus this Easter; to see himself in the story as a dead man walking who is miraculously saved — offered mercy, a stay of sentence, at the 11th hour with an innocent one to take his place.
We, in the crowd, we need Jesus too. Because the measure we use will be used against us, and we will all be found wanting — and if all our conduct was made public there'd be plenty of fodder not just for guilt, but for its more nebulous counterpart, shame, with its arbitrary punishments dished out only in proportion to scale of a crowd's anger determined largely by a dark and unpredictable whimsy, and just how much the media needs a story.
The thing about Jesus is that he adds a couple of stages to the cycle…
Detection. Punishment. Fallout. Redemption. Forgiveness.
He stands in our place — he dies in our place — the place of Barabbas, the place of Smith, the place of the crowd… and offers to take the guilt and shame we each deserve… to change the 'measure' from 'judgment' to 'mercy'…
We, as the baying crowd, could do with a little bit of a measure change this Easter; and the best way to do that is to weigh up Jesus. As I've been following the Smith story I've had this song, Gracious Redeemer, by Austin Stone bouncing around in my head, especially the 'no guilt, no shame… new life, you gave' refrain. What good news it would be for Smith, the every man, to find Jesus in his place this Easter. And for us.
I was lost in sin, held captive by my fear
'til your mercy showed your hand was reaching near
My God, you came and made a way for me
You made a way for me

My Jesus, gracious Redeemer and friend
There's nothing like Your love without end
My hope was purchased by the blood of the Lamb
My Jesus, Redeemer

You defeated death, You trampled over sin
You're the Risen King, You're coming back again
Oh God, You came and made a way for us
You made a way for us

No guilt, no shame
no curse, no chains
new life, You gave
Redeemer

My debt is paid
my soul now saved
oh God, You came
Redeemer