Want to make a political statement on the streets in the form of a pie chart? I know I do. Want to do it in regulated (and regulation) stencil style? Just download this handy PDF, grab some spray paint, and hit the streets.*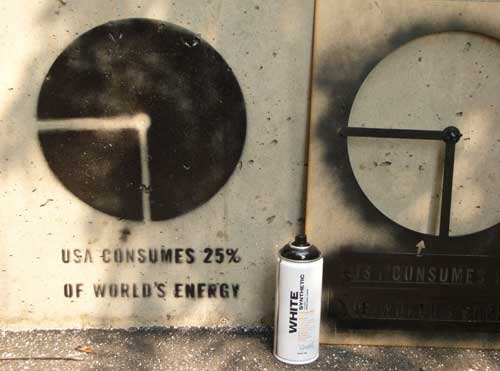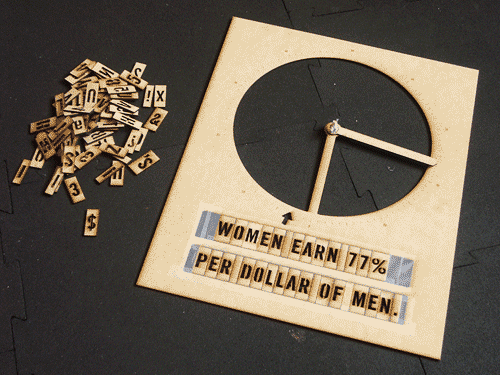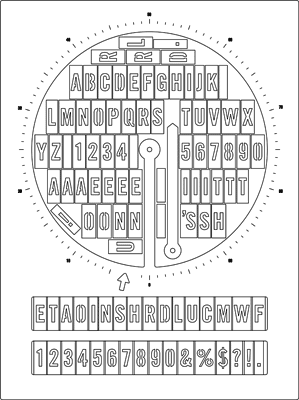 You'll need:
1/8″ (3mm) thick sheet material, suitable for lasercutting. I used MDF, but acrylic is fine.
A one-inch 1/4″-20 bolt, wing-nut and suitable pair of washers.
Scotch tape or masking tape (to hold the letter in the stencil)
1 quart-capacity Ziploc bag (for storing the letters)
Spray paint
A laser cutter! (or a really steady hand and a sturdy knife)
Via fffffat
*Actual hitting of streets and actual graffiti is neither endorsed or encouraged any reference to such behaviour is figurative and st-eutychus takes no responsibility for any consequences if you choose to enact said ideas literally.